Every time I post an Amazon haul, I'm so excited to share it with you because I just can't believe these pieces are from Amazon! I think I found some real winners this month! If you're doing Cyber Week/Black Friday shopping anyway, you may as well treat yourself and throw in some of my November Amazon haul into your cart! As always, check on my Instastories for more fit details and to see how these pieces fit in real life!
I loved this dress from the second I put it on! The tie in the front gives it nice shape, while still being an easy fit. It's true to size and a great price! Also comes in a few other colors, but I think this burgundy might be my Thanksgiving Day winner!
Tie Front Dress | Boots: old, I've been eyeing these for this season!
This leopard cardigan is such a fun pop of print! I tend to be mostly neutral in my choices, but I say leopard is a neutral! It's open front and has pockets, so there's no way you can go wrong.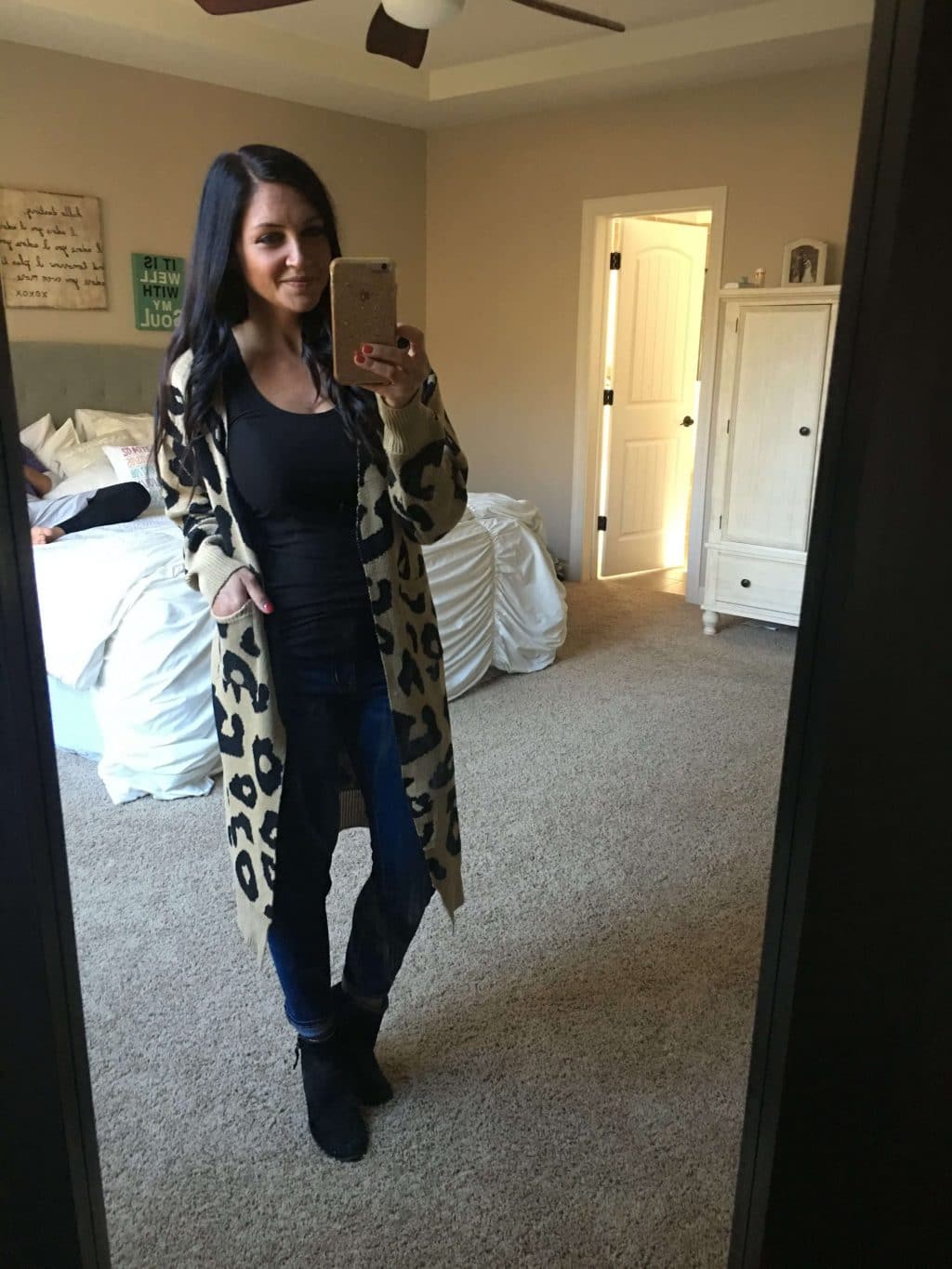 Leopard Cardigan | Skinny Denim | Booties
I chose this pink and grey blanket scarf so that I could add some different colors into my winter wardrobe. Pink was a no brainer for me! I love that a scarf can add so much to a simple outfit, while keeping you warm. This one comes in over 30 color combinations.
Plaid Blanket Scarf | Skinny Denim | Waffle Knit Top | Booties
This is another one that comes in multiple color combos, but I can't resist a good camo! This one is great for errands or lazy winter weekends. It fits true to size and has pockets!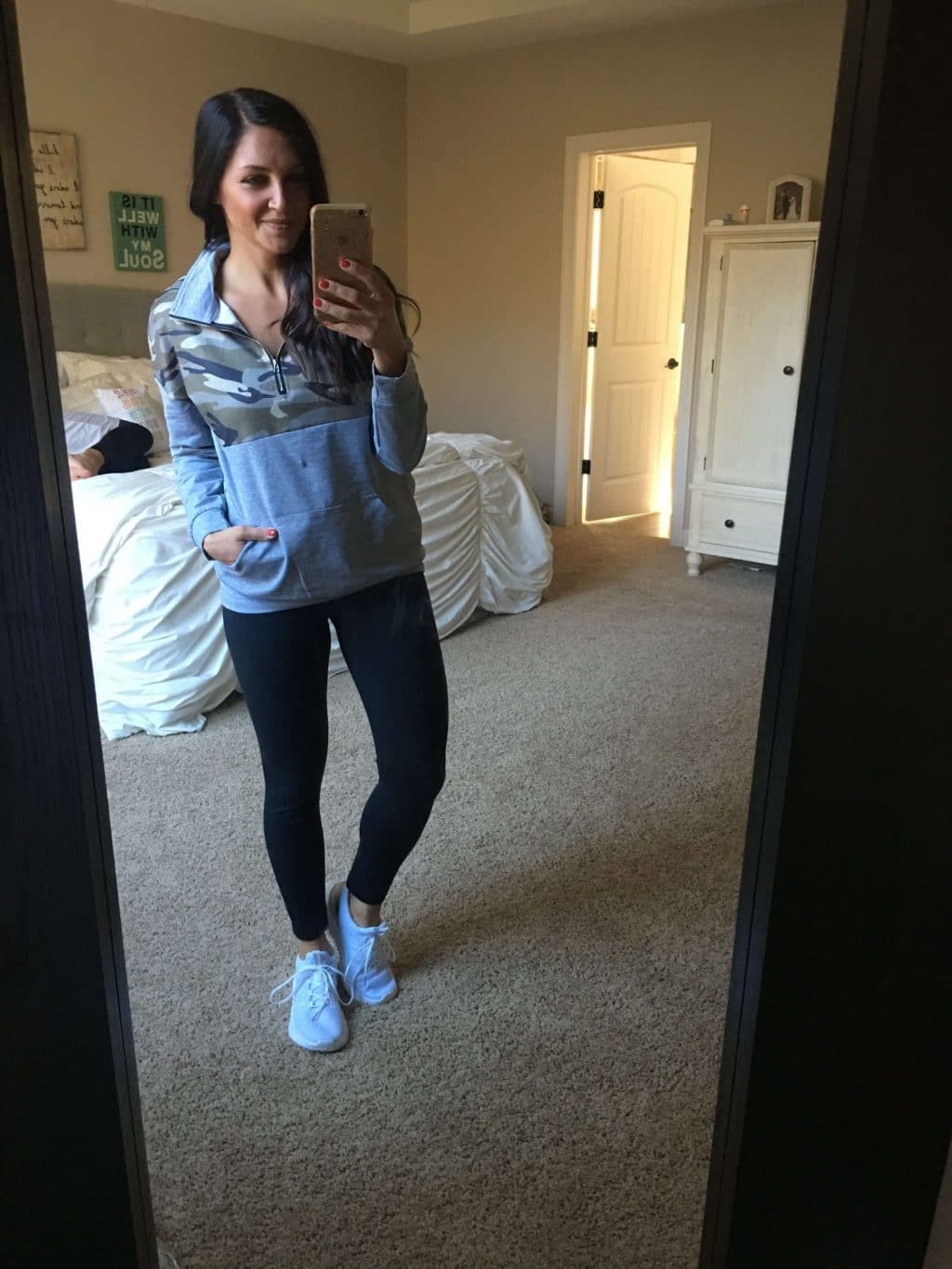 Camo Half Zip | Leggings | White and Gold Sneakers
This is my second set from this Amazon exclusive brand and I love it. I get new pajamas at Christmas every year and this print is great to wear even beyond the holidays. It's a bit oversized, which is great for sleeping, but if you want more of a form fit, size down 1.
Check back later this week as I'll be sharing TONS of Black Friday and Cyber Monday deals that you won't want to miss! You know there will be lots and lots of Amazon picks in it!
PS. The Hubs in hard core nap mode was the perfect addition to this haul. Haha.