I think having 3 boys that play baseball makes me a little bit qualified for creating baseball mom gear that I actually want to wear! There are tons of baseball mom shirts out there, but I wanted to make pieces that I love and hope that you will too!
I'm starting with 5 designs that come in multiple different styles and colors. I have more ideas for designs that I would love to add in the future, but for now, here is Stilettos & Diapers baseball mom gear! It's all available exclusively on Amazon, made to order, with free prime delivery and returns!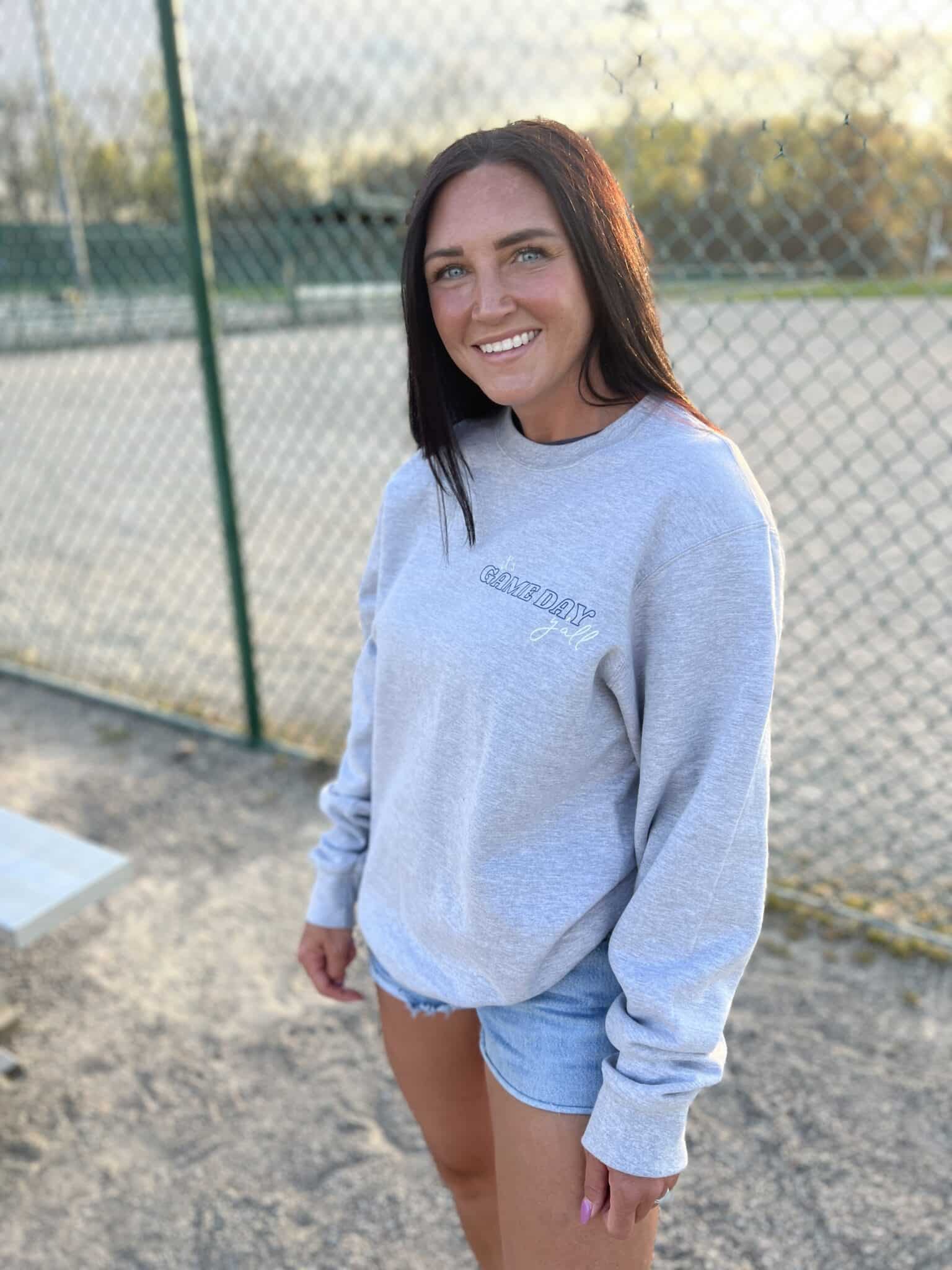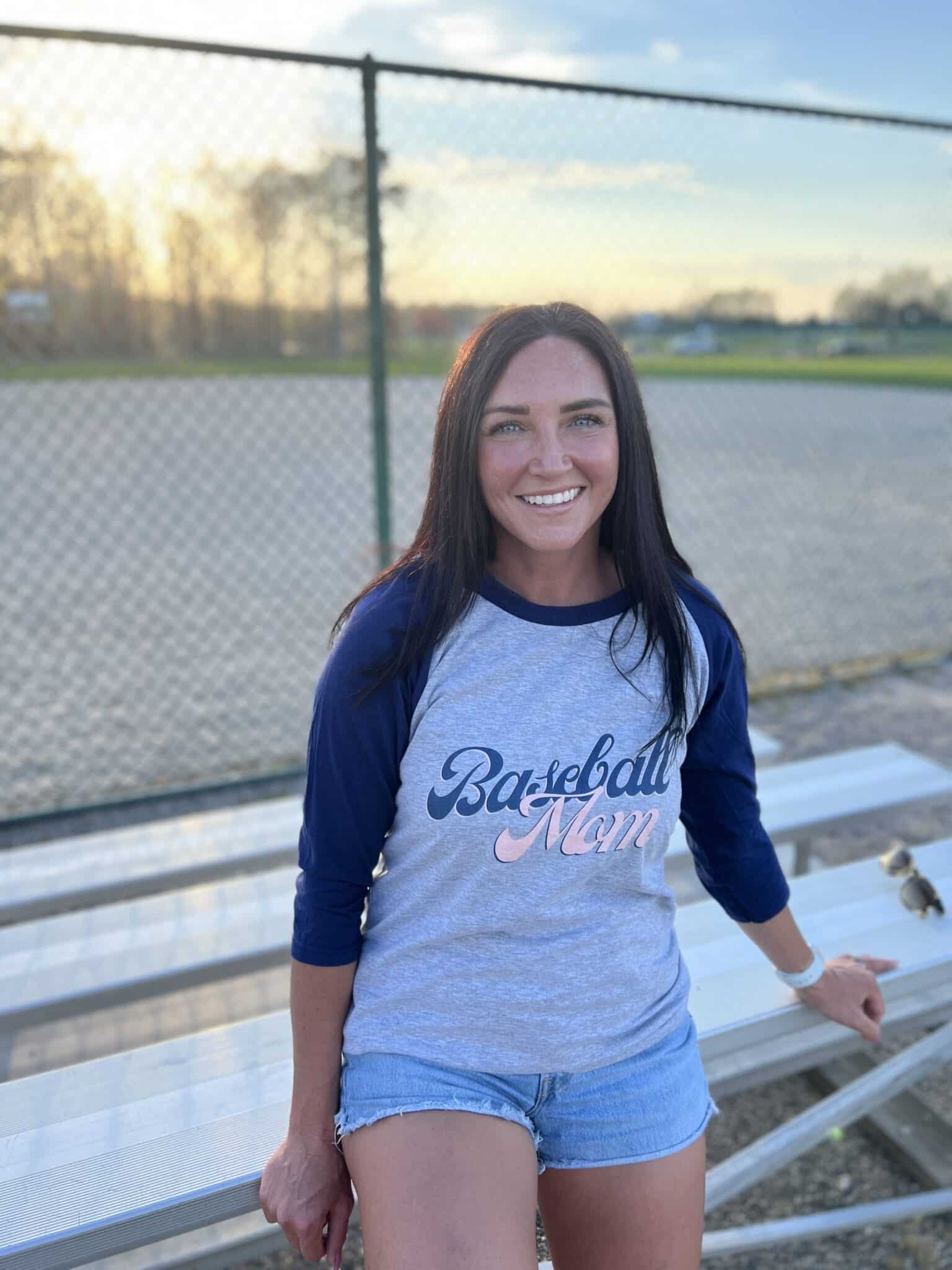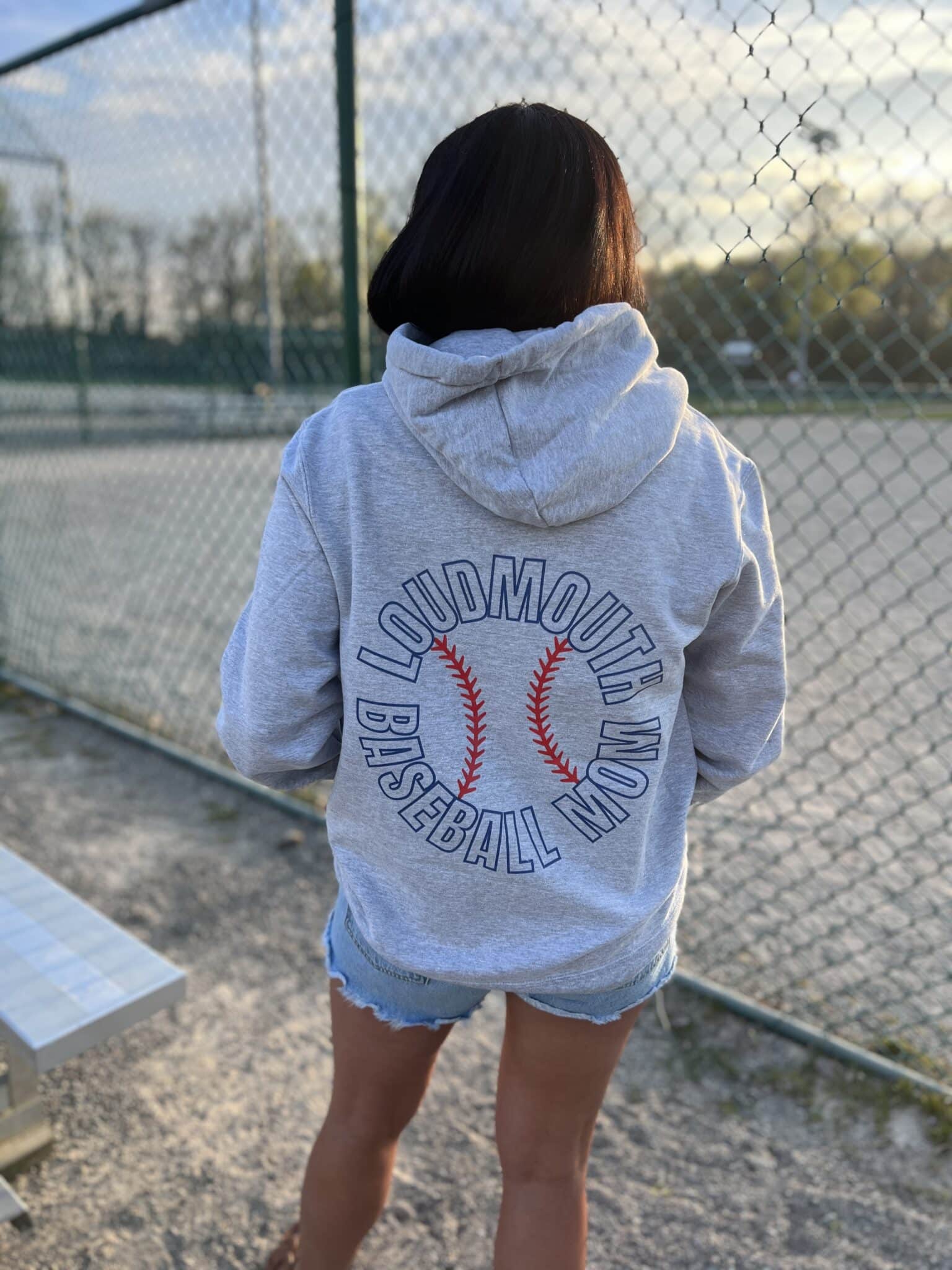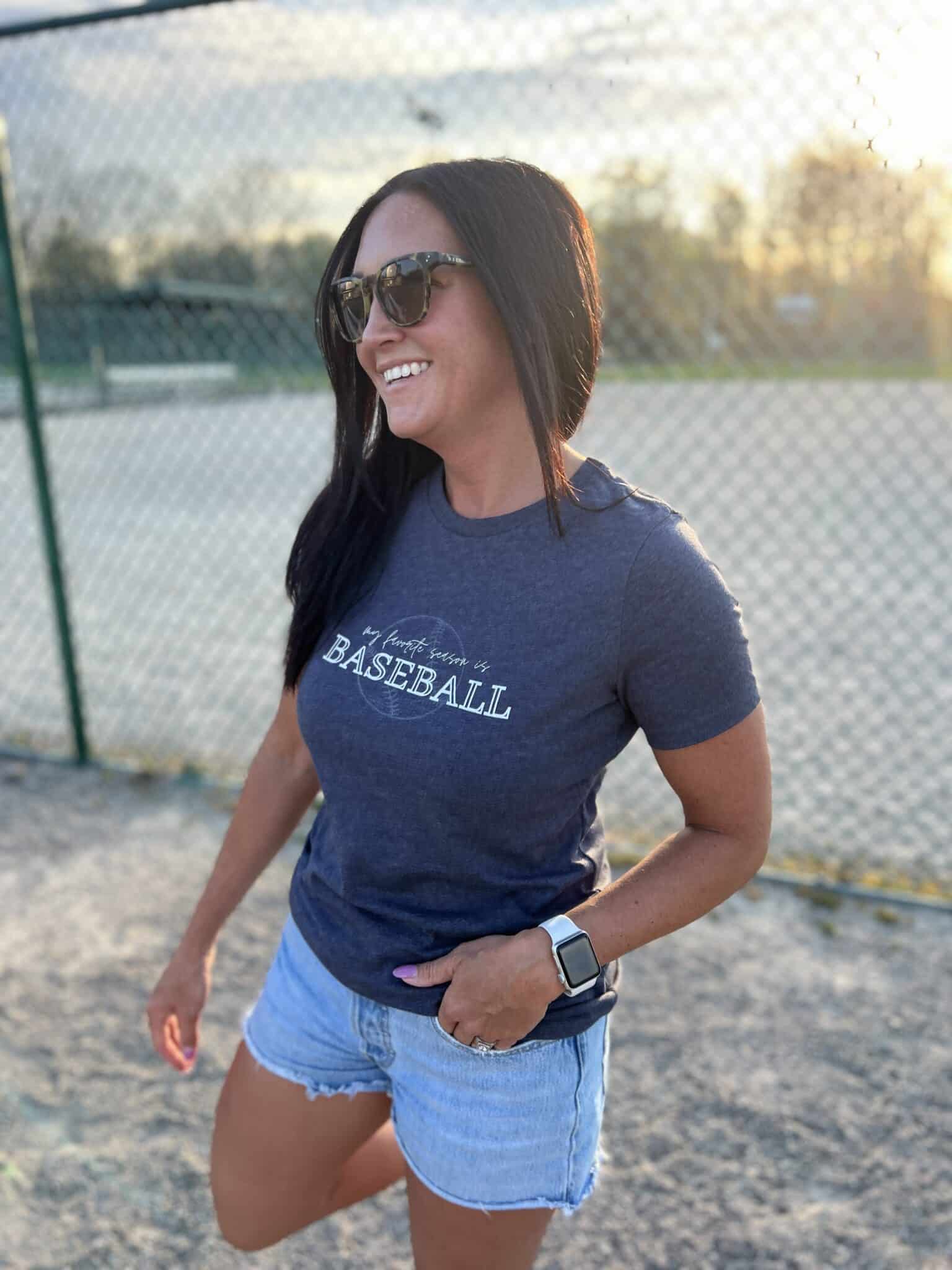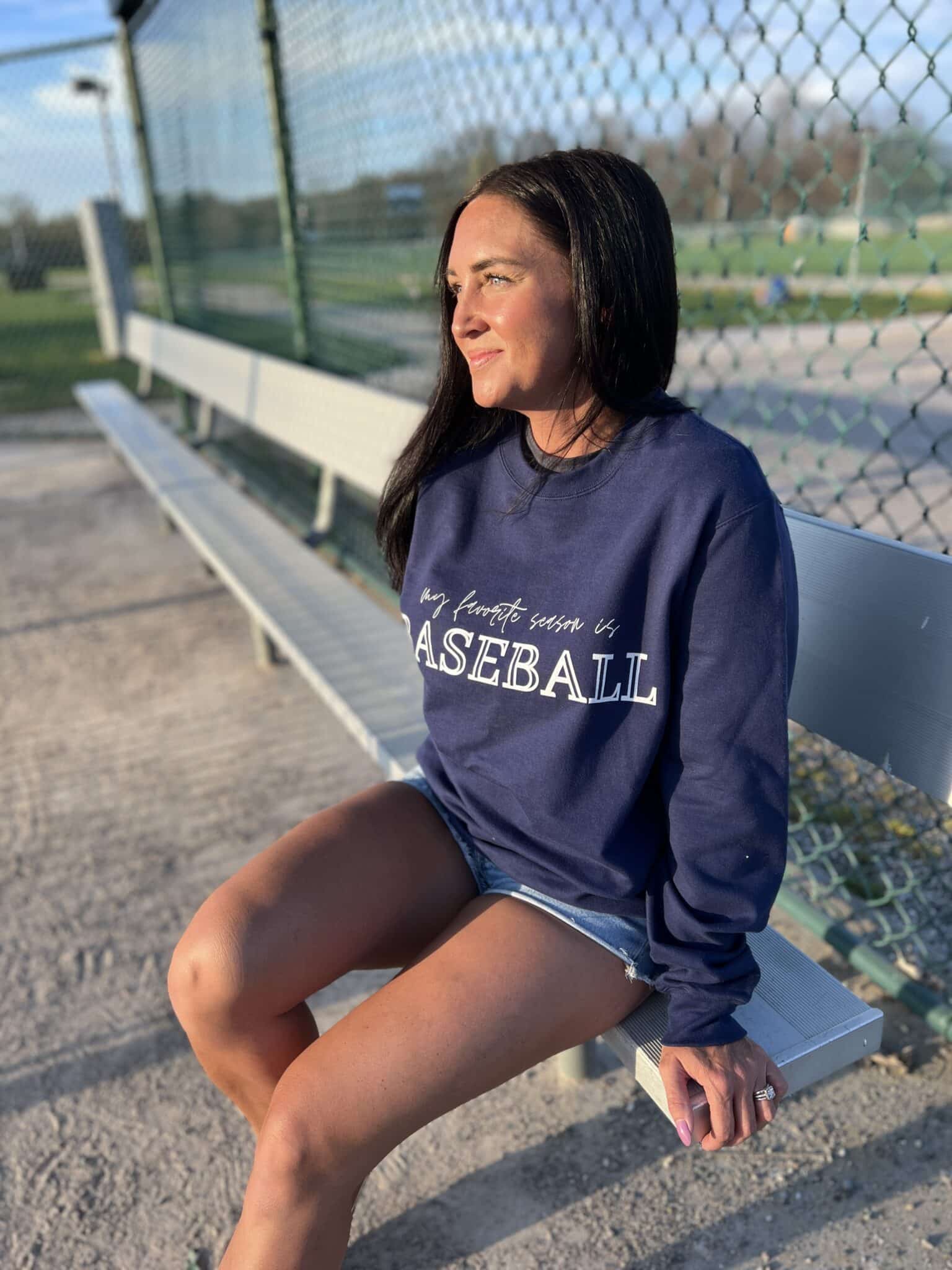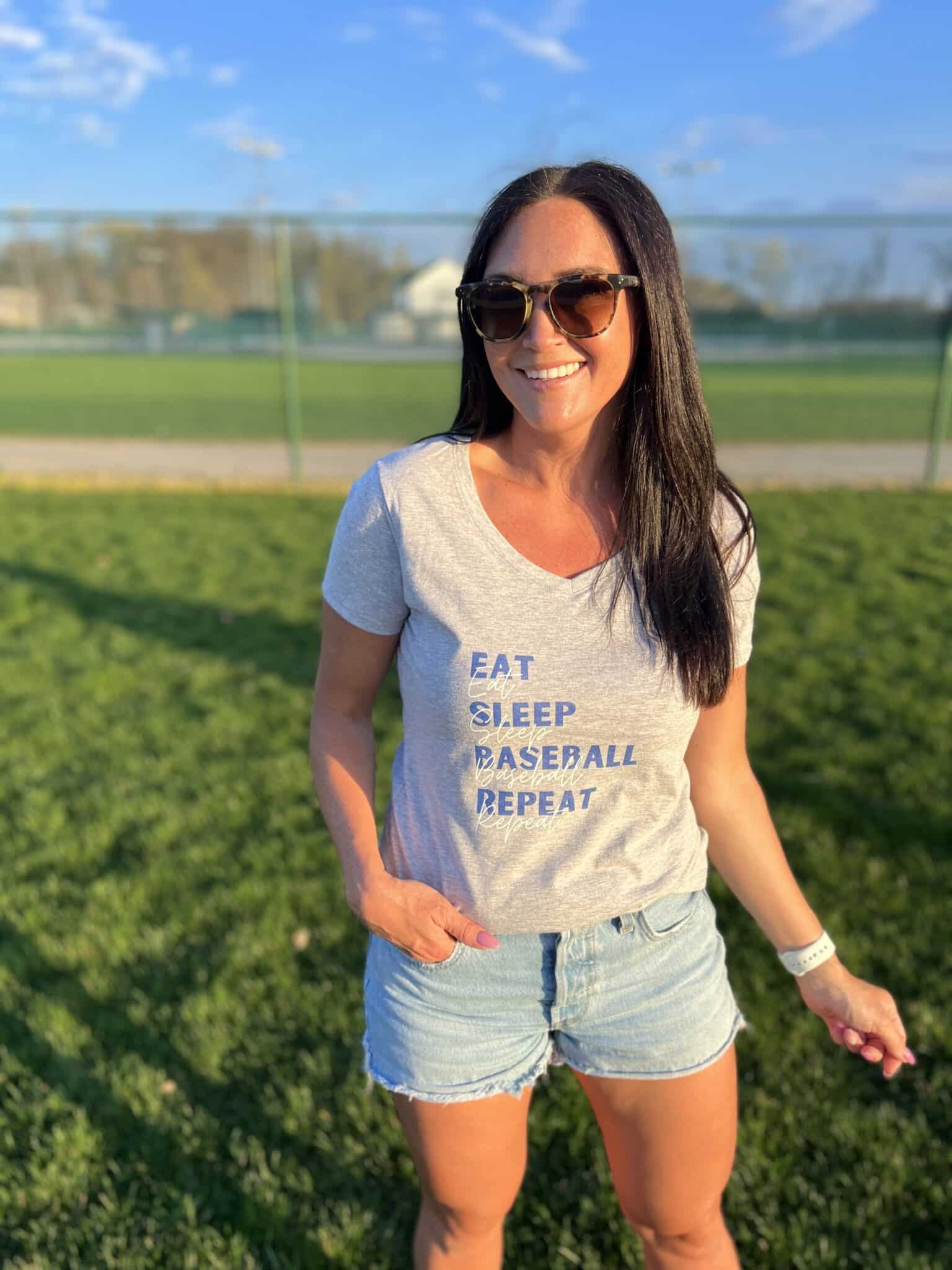 Here is a look at the full line all together!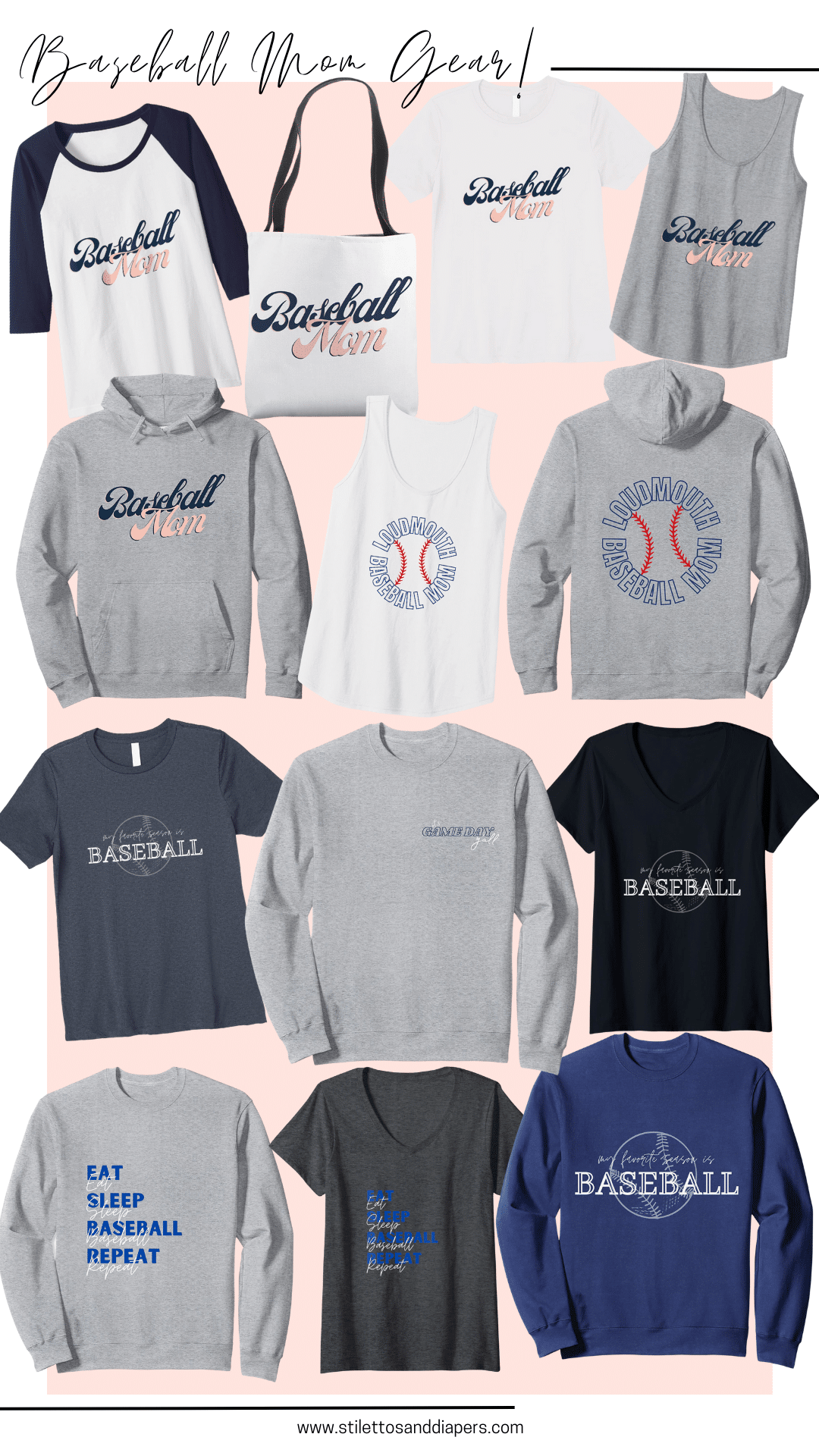 The sweatshirts have such a great soft lining that is perfect for us midwest and northern girls. The regular tee is a cotton polyester blend that has a good stretch to it. I'm wearing a small in the tees and a medium in the sweatshirts for a bit of an oversized fit.
(PS. My favorite season sweatshirt I am wearing in the picture was the first print without the baseball background like the tee. They now all have the baseball background!)
I hope y'all love this new line as much as I do and I can't wait to develop additional designs and maybe even add some sports!