The bumps getting bigger people!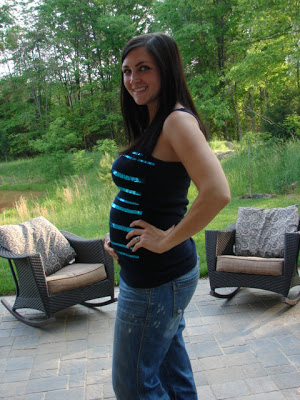 I am down to 2 pairs of jeans that still button comfortably and don't make tons of muffin top. I guess that will be all I wear for these post for awhile or I'm going to have to start wearing the poochy maternity pants.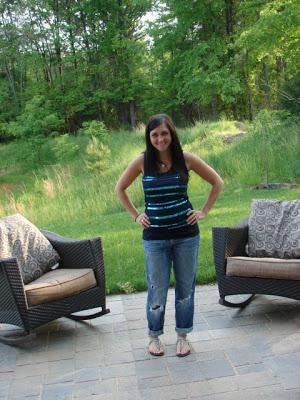 Boyfriend jeans and sparkly sandals. I'm so happy its summer!
Jeans – NY & Co.
Tank – Old Navy
Sandals – Gap
In other news,
I HAVE A POTTY TRAINED CHILD!
We did the
3 Day Potty Training Manual
this week and it worked like a dream. I'm so excited that we will have a nice summer break from diapers!
(And that I can justify spending those $75/month on clothes. Muhaha.)
We have big plans to do nothing this weekend. Couldn't. Be. Happier.