The Nordstrom Anniversary Sale is an iconic sale that I like to shop every year. I'm not a big Nordstrom shopper in general, but there are always good deals to be found during their July sale! I do always tend to pull the trigger on bigger ticket items I've been eyeing throughout the year. I also have early access to the sale because I have a Nordstrom debit card, that they no longer offer. I highly suggest NOT getting their credit card and would never suggest opening one just for a sale. I'm a big believer in being able to pay for anything you buy and credit cards make it too easy to slip into keeping up with the Joneses.
I digress. This isn't a credit talk! But all that said, the sale opens to everyone on July 28th and I do think there are some great finds that I wanted to share! This year's shopping is already looking different for me with our move to Michigan. The North Face is a brand I am all about now and there are lots of North Face sale pieces! I do also love both the Treasure and Bond and the BP. brands, which are Nordstrom exclusives. I've broken down my finds into 3 categories and here it goes!
What's Worth Buying
These are pricier items that are on a great sale. The Spanx leggings and Hunter boots are pricier, classic pieces that I've worn for several years now, so they've been worth the investment!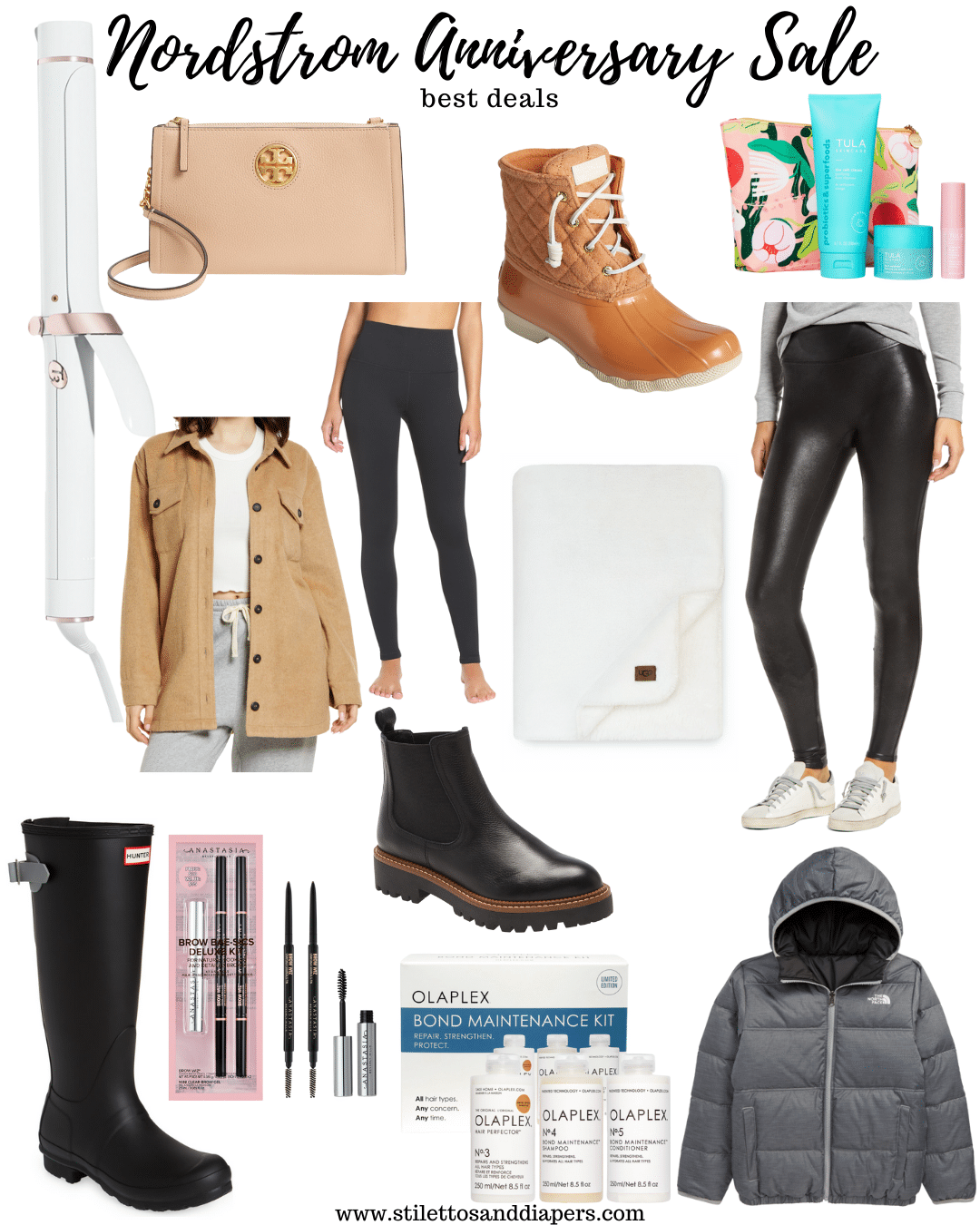 What I Bought
Like I said before, my purchases are very different this year and I snagged the whole family snow boots and some warm clothing! There were also several other pieces I just really liked that I thought were great finds.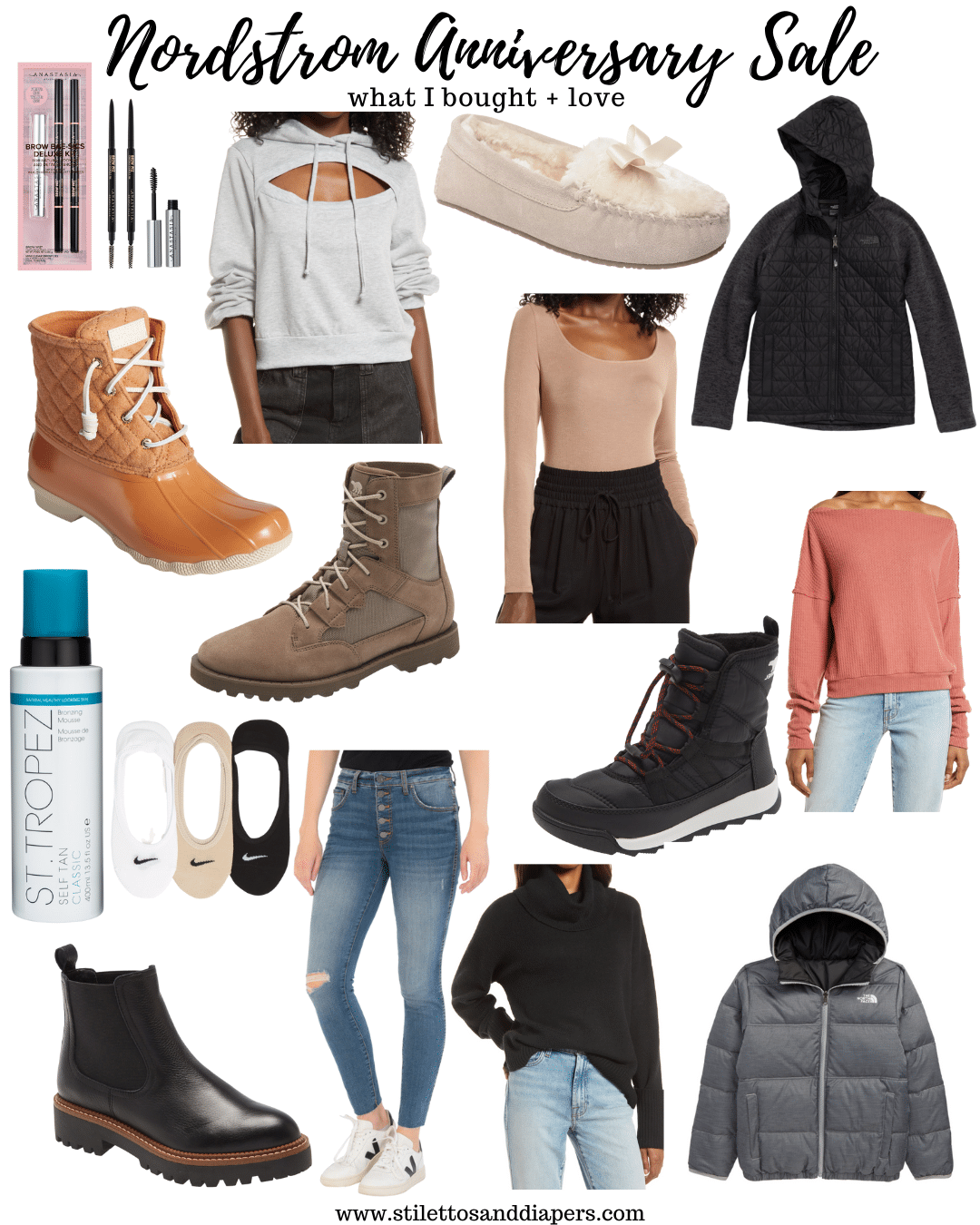 Looks For Less
This was a fun one to do, because I found some great similar items (for less!) that you can get now without waiting!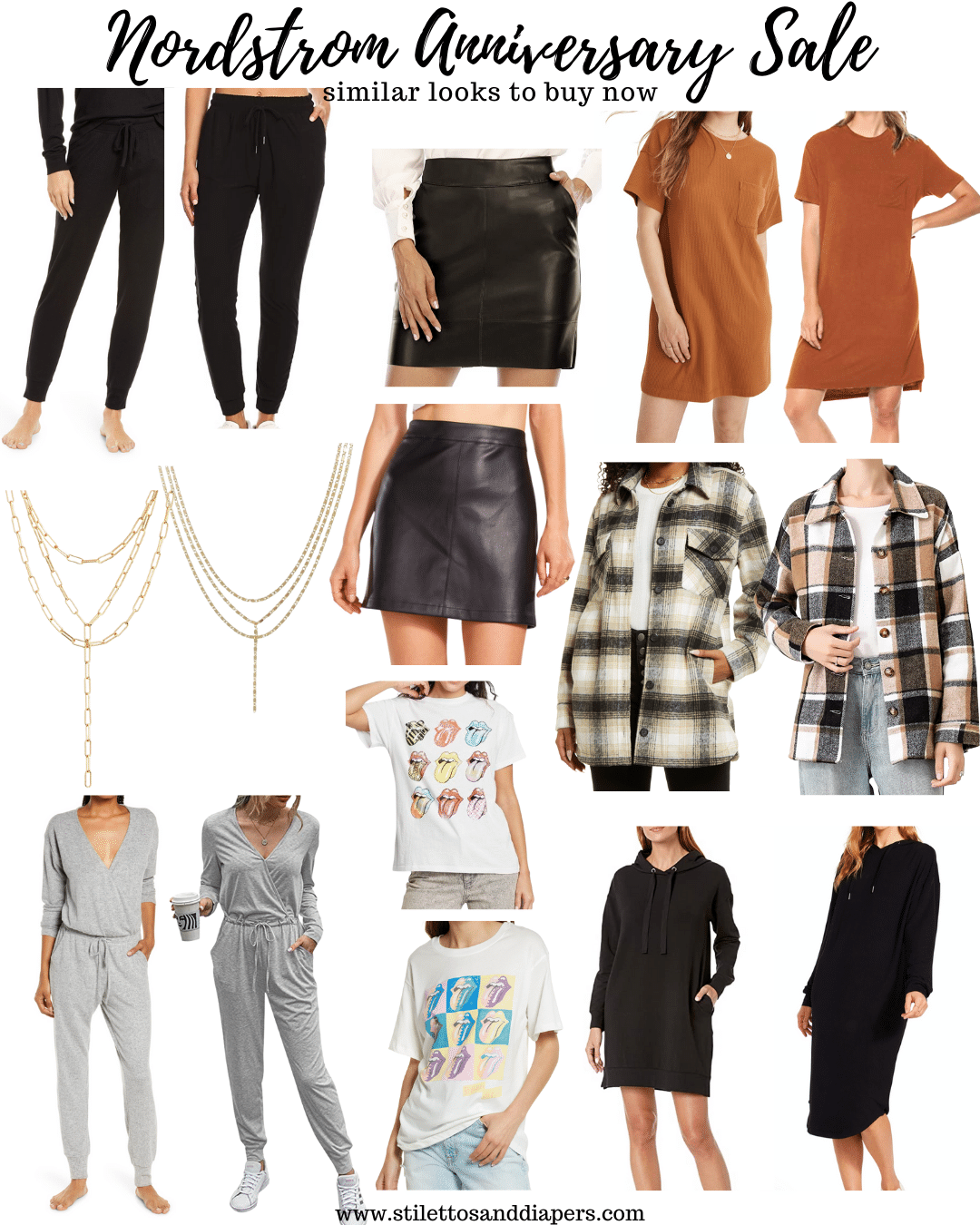 Black Joggers vs Black Joggers (I have these in 2 colors and adore them!)
Leather Mini Skirt vs Leather Mini Skirt
Pocket T-Shirt Dress vs Pocket T-Shirt Dress (I have this one and it gets better reviews than the sale one!)
Layered Necklace vs Layered Necklace
Plaid Shacket vs Plaid Shacket
Long Sleeve Jumpsuit vs Long Sleeve Jumpsuit
Sweatshirt Dress vs Sweatshirt Dress (This is a favorite comfy dress of mine)