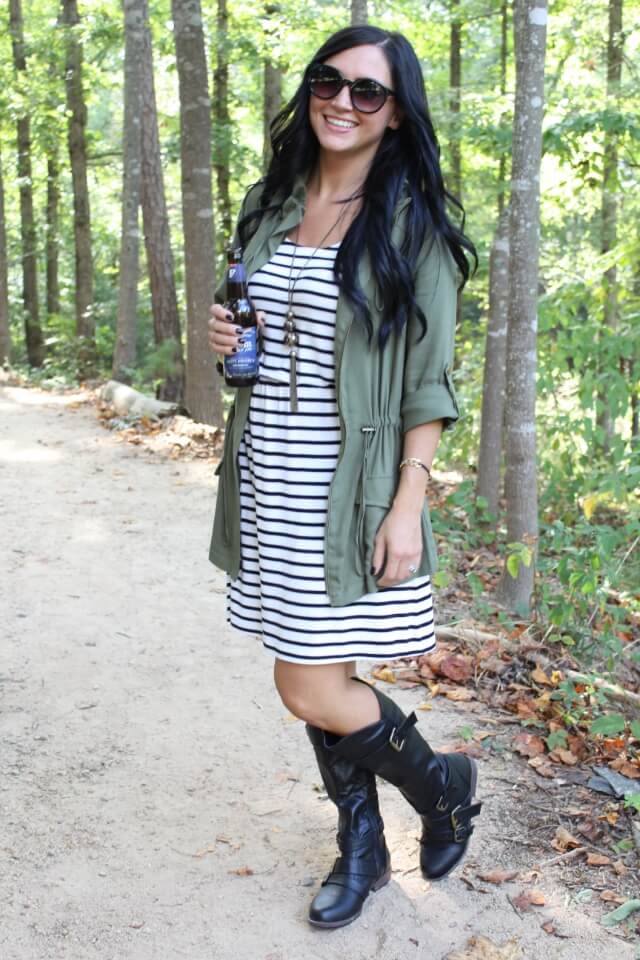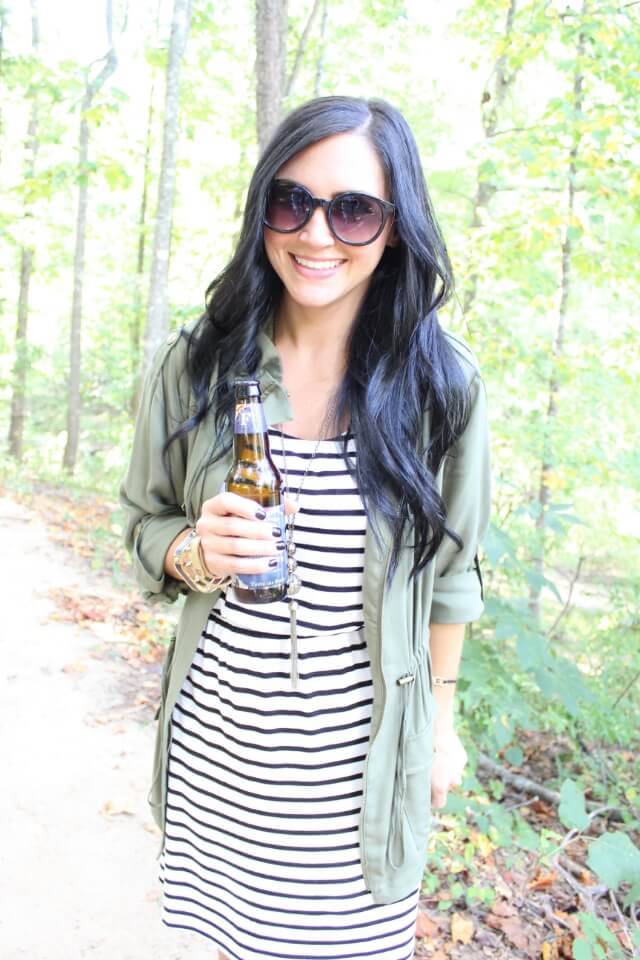 If I ever ask Cooper what I should wear, he always picks this dress. I'm really not sure why, but he thinks I look beautiful in the $12.95, comfy as all getup, dress. When he pulled it out and asked me to wear it over the weekend, I knew I had to improvise since it was getting chilly out.
The trail and lake in our backyard has been so much fun for walking with the boys and beer sipping with the hubs. We are trying hard to find time to enjoy being all together even though everything is so busy lately.
Lastly. That bracelet on my left arm? It's probably the most amazing thing ever. It's basically half ponytail holder, half gold link bracelet. As someone that never leaves the house without a hair tie on my wrist, I'm completely in love. They'll be available in my shop later this week!