What a fantastic weekend we had with beautiful weather and a special visit with my parents!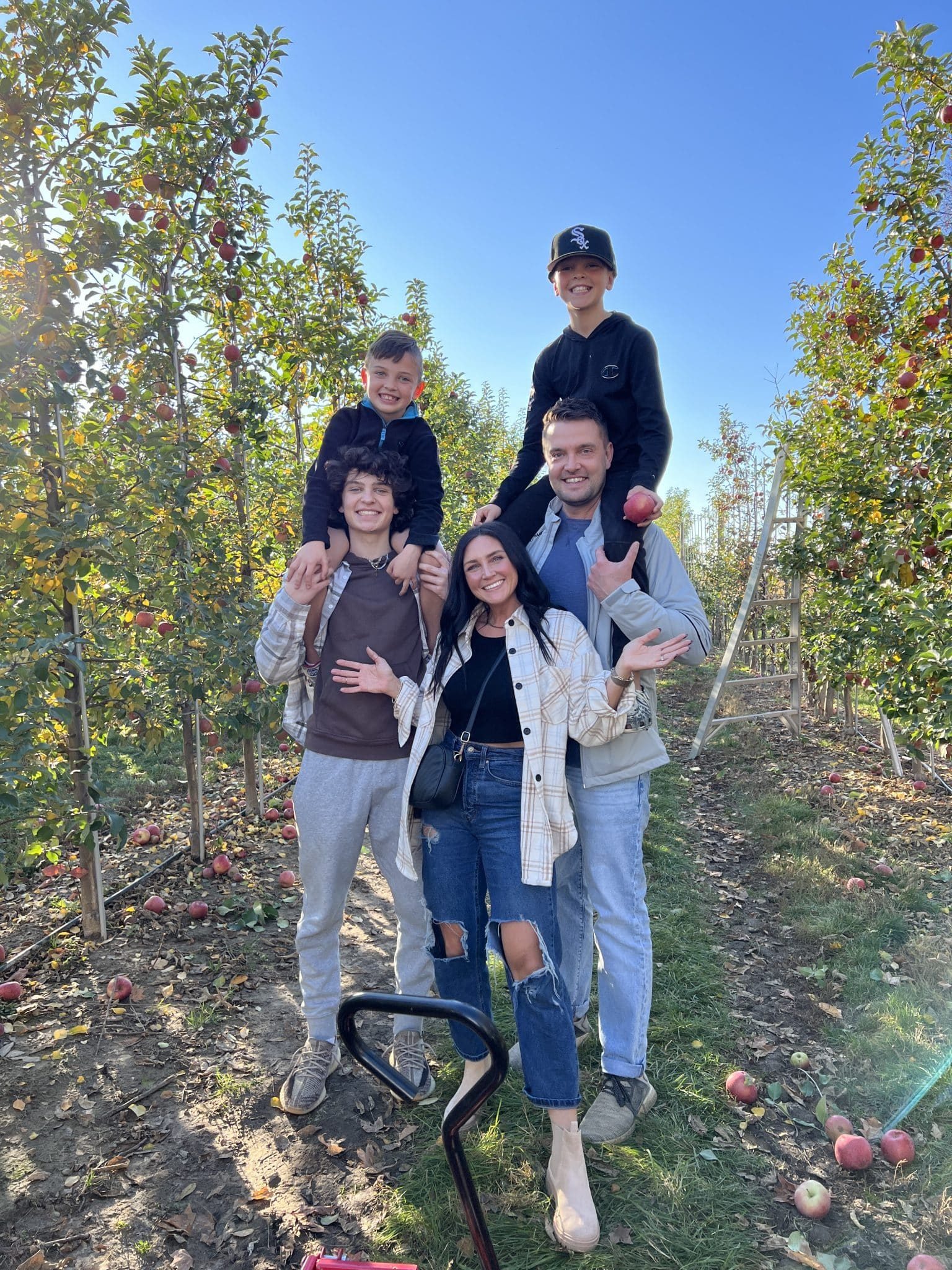 To start the weekend, I got a fresh mani and am loving this dark color with chrome glazed tips!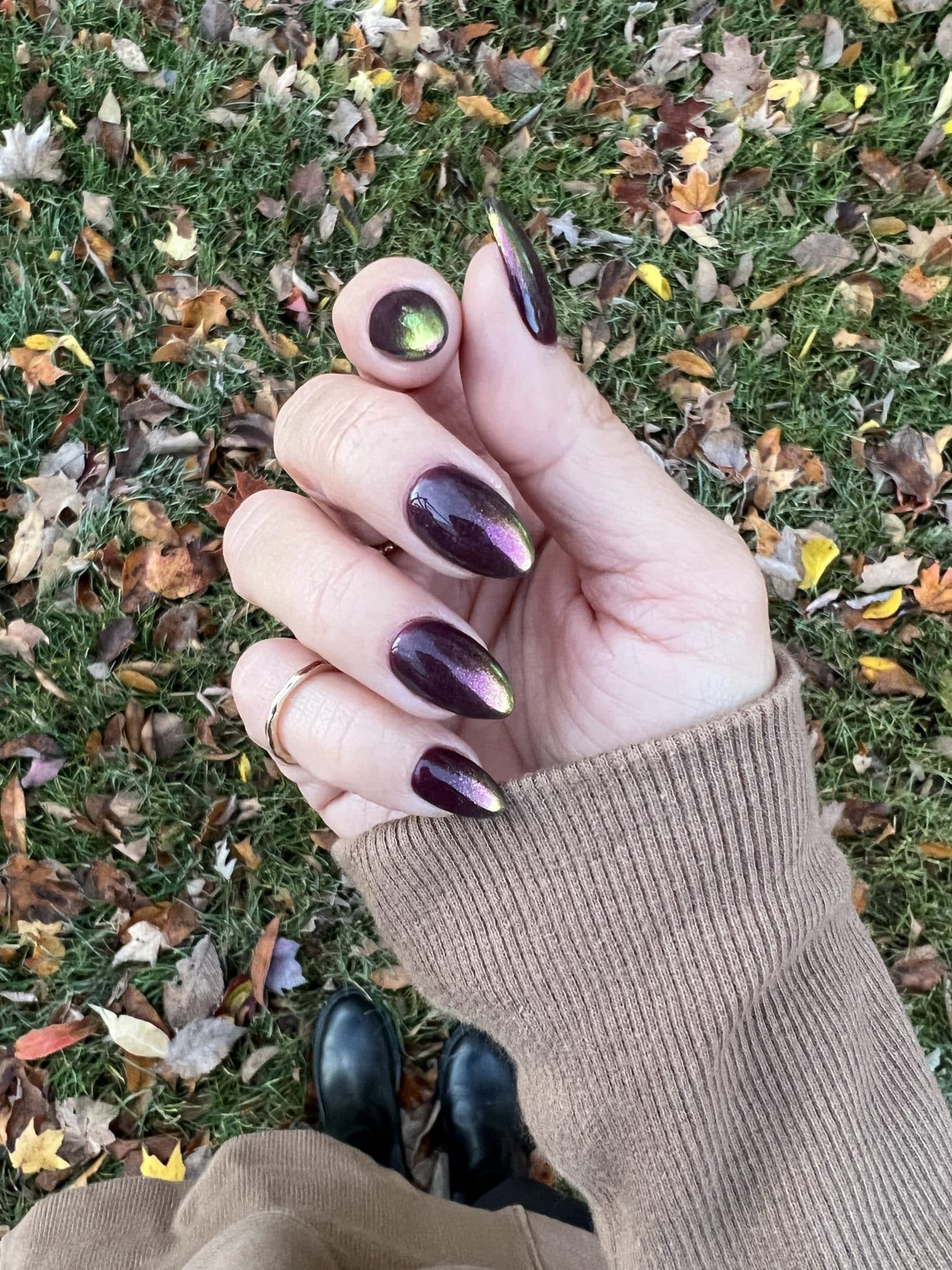 I made up a massive batch of this Halloween sweet and salty snack mix that has been mostly devoured at this point. It's super easy and I make it with different color M&Ms and sprinkles for other holidays. I have the whole recipe in this reel!
My parents got in on Friday and we took a walk to our local restaurant for happy hour. A little hot toddy to kick off a crisp Fall weekend is the best!
We spent a lot of time hanging out, laughing and sorting through 10 boxes of clothes that I was getting rid of! We did escape to the apple orchard for a couple hours of fall fun. I love apple picking ad we will be making a pie later this week!
We took several walks and I can't believe how different these trails look from just a couple weeks ago. Still beautiful, but it's definitely looking more like winter is coming and my emotions aren't ready for it. I'm trying to stay positive in the midst of dread for winter. I'm thinking I might need to create a new winter routine for myself to keep from sitting, wrapped in blankets all day!
We drank a lot of coffee throughout the weekend, too! I've been steaming up my favorite pumpkin creamer to make it foamy lately and it's amazing. I have this whole set of decorating stencils and they are so fun! We tried these 2 out that we couldn't really figure what they were, but they're great for the holidays to make festive drinks. I have cocoa in one shaker and pumpkin pie spice in another. They work well on coffee foam or whipped cream and my kids love when I make their hot cocoa fancy.
Saturday night, we took another walk to dinner. I had to take the time to really soak in how amazing it is that we can walk everywhere. It's really incredible and I'm so thankful for it. I just will keep reminding myself of the good when winter is here! 
My parents headed back home to Ohio yesterday. It's always hard to say goodbye! We've never lived near our parents since having kids and time with them is really something to cherish. We're working on planning the holidays and times to get together, so I'm really looking forward to that.
Today, we'll be busy with Halloween activities and then straight into Callan's birthday tomorrow! Hope you all have a wonderful Halloween with your people!