Want to know a secret? I'm not a big meal prepper. Planner? You bet. But I'm not one to spend the weekend prepping meals for the week. Mostly because our weekends are the busiest days of all for us and for some reason, it feels strange doing it on a weekday. I know, I'm weird! I have a plethora of breakfast recipes on here, including this prosciutto egg bake, sweet potato hash and these frittata muffins. The difference in this one, is it adds in a punch of healthy carbs to kick off your morning. I'm realizing that having those carbs actually help me be more productive and energetic in the day!
This is a really simple dish, in that you can customize it to your liking. Whatever veggies you have on hand and whatever cheese you like (or omit that all together). It's a flexible dish that allows you to make it week after week without feeling like you're eating the same thing!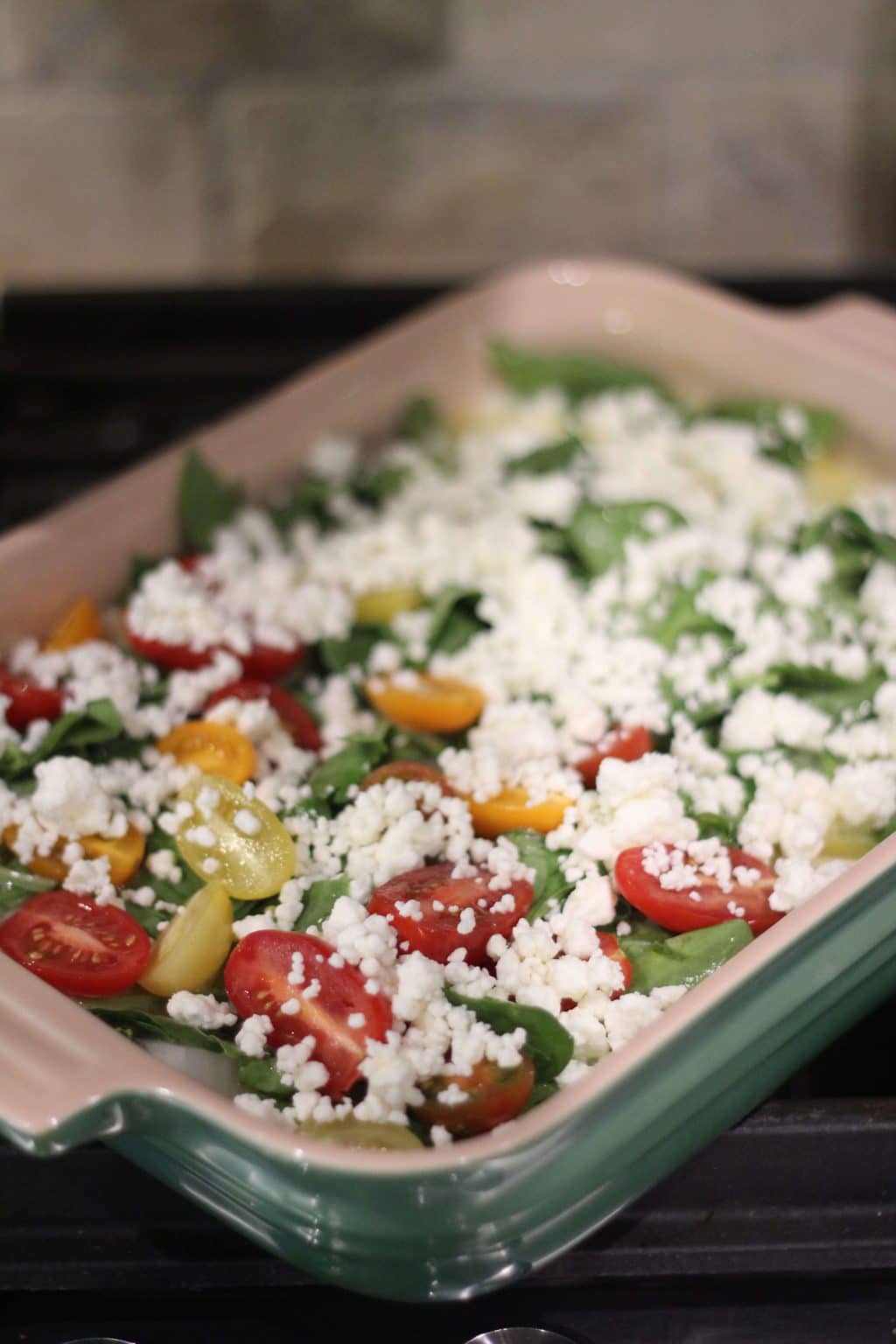 Recipe:
3 cups sweet potatoes (about 6 small)
1/2 tsp cumin
1 onion, chopped
2 cups spinach, torn
8 eggs
1/2 cup milk
1 tsp salt
1/2 tsp pepper
1 cup feta cheese (or any cheese you prefer)
Directions:
Bake sweep potatoes in the oven or microwave. Allow to cool, peel, then mash in the bottom of a 9×13 baking pan. Sprinkle with cumin. Top with onion, spinach and any other veggies you like. Whisk eggs, milk, salt and pepper in a bowl. Pour over veggie mixture. Top with cheese, if desired. I like to put cherry tomatoes on the top, since they're pretty! Bake at 375 for 45 minutes, or until set.
Notes:
For a paleo or Whole30 compliant casserole, use almond milk in place of regular milk and skip the cheese.
Veggies are so flexible. Sliced peppers, cherry tomatoes and asparagus are good ones, so mix it up!
This dish reheats well. I slice it into squares and heat up a serving each morning.