Happy Monday, y'all! Trying to be really productive this week and yet I'm still after lunch getting the week meal plan done! Oh, well. I get lots of questions about my template when I post my meal plans on Instastories. I have a little book I got in the Target dollar spot and that's all I use! Since I can't share that, I decided to create a little printable so you can use it to keep your plans together. You can download and print it, or use it digitally!
I love a meal plan and you could probably go down a major rabbit hole on this blog with all the plans! Search around, if you'd like, or print this one off to use this week!
This Weeks Meal Plan:
I've been getting the family to meal plan with me, so that everyone feels like they have a say in the menu. It's been a lot of fun and the boys are cooking along with me! We found a couple new recipes to try this week, too! All the recipes will be linked below this week meal plan.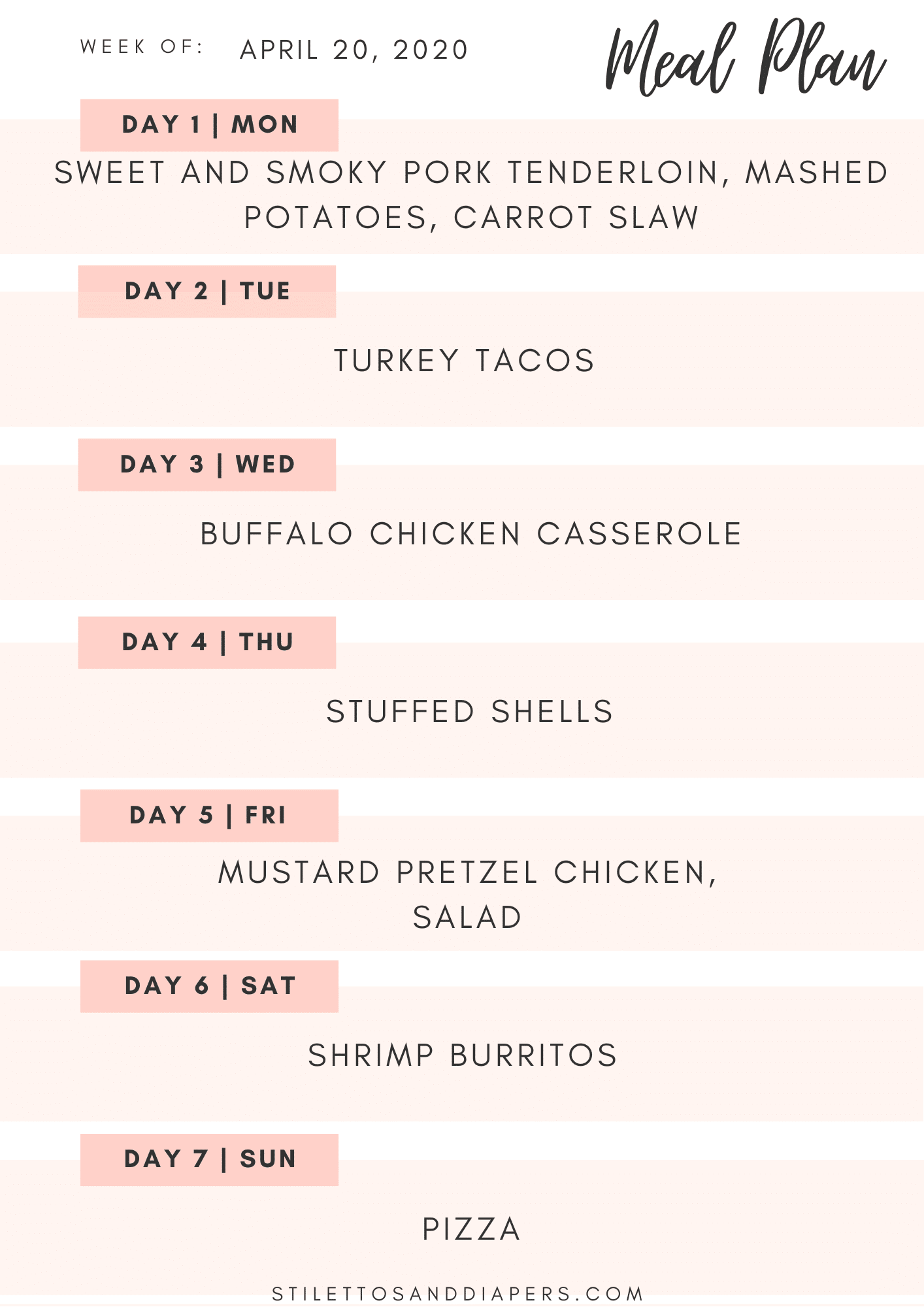 Turkey Tacos – The grown ups usually go bowl style.
Buffalo Chicken Casserole – I do a separate pan of plain chicken and bacon for the kids.
Shrimp Burritos – first time with this one, too!
Meal Plan Template
Print here: Blank Meal Plan Template or hold to save here: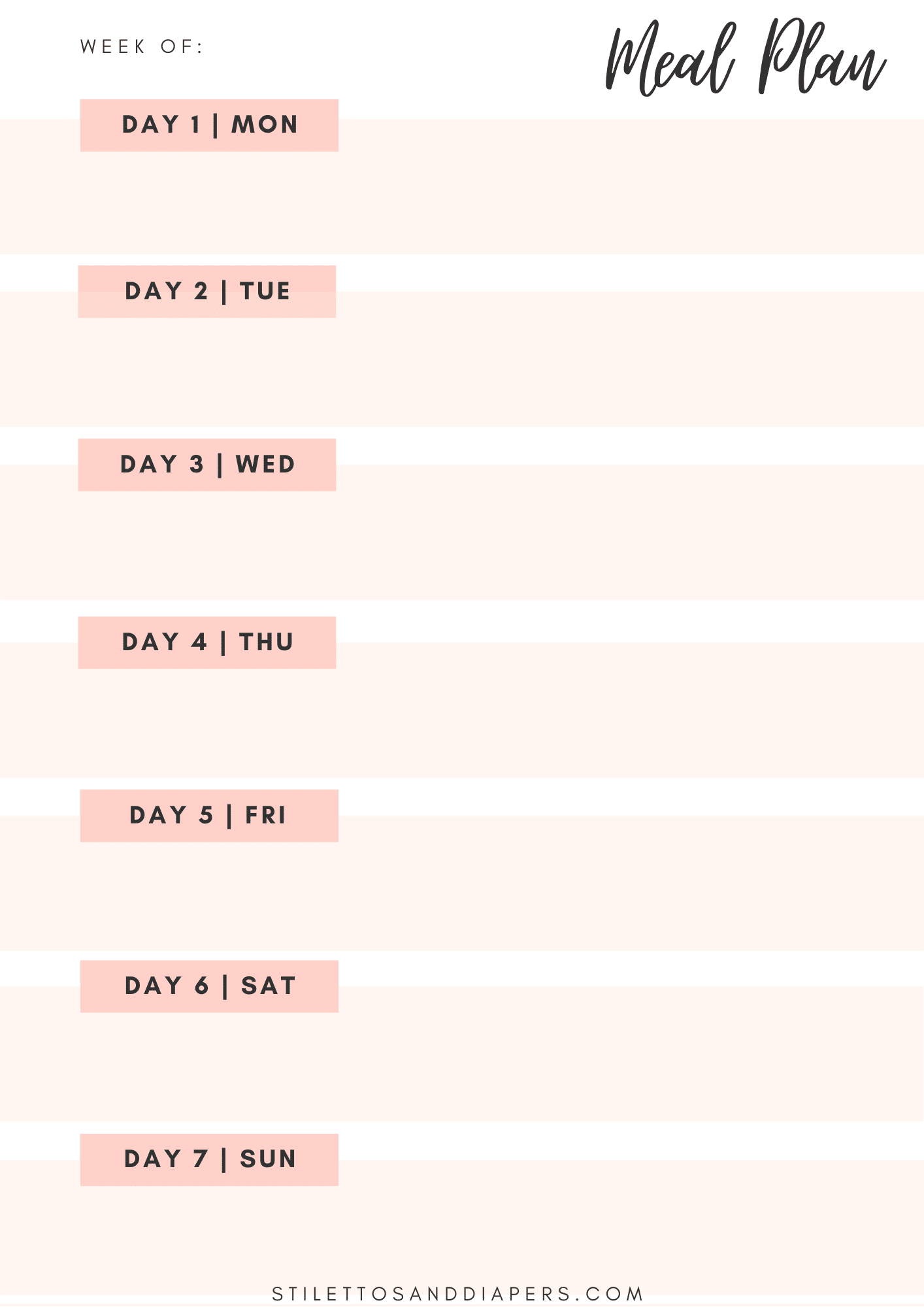 Hope you have a wonderful week!