I finally jumped on the cape jacket trend and am loving the comfortable, warm layer!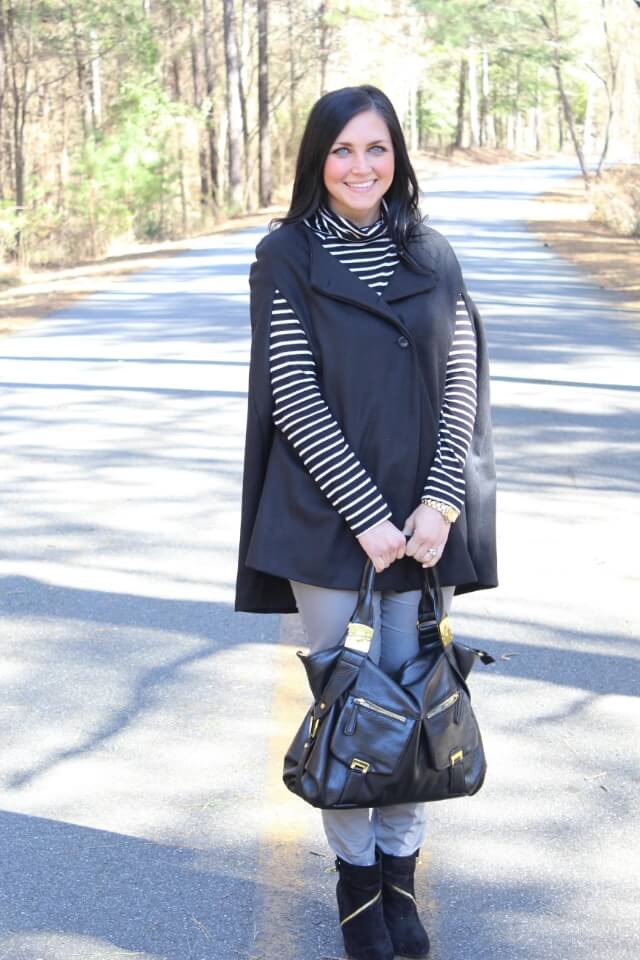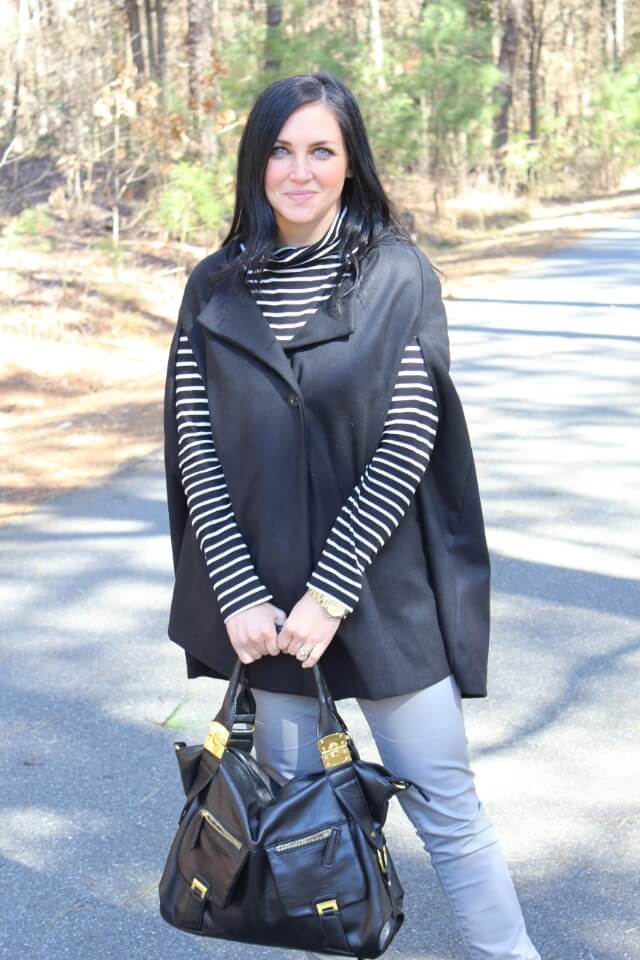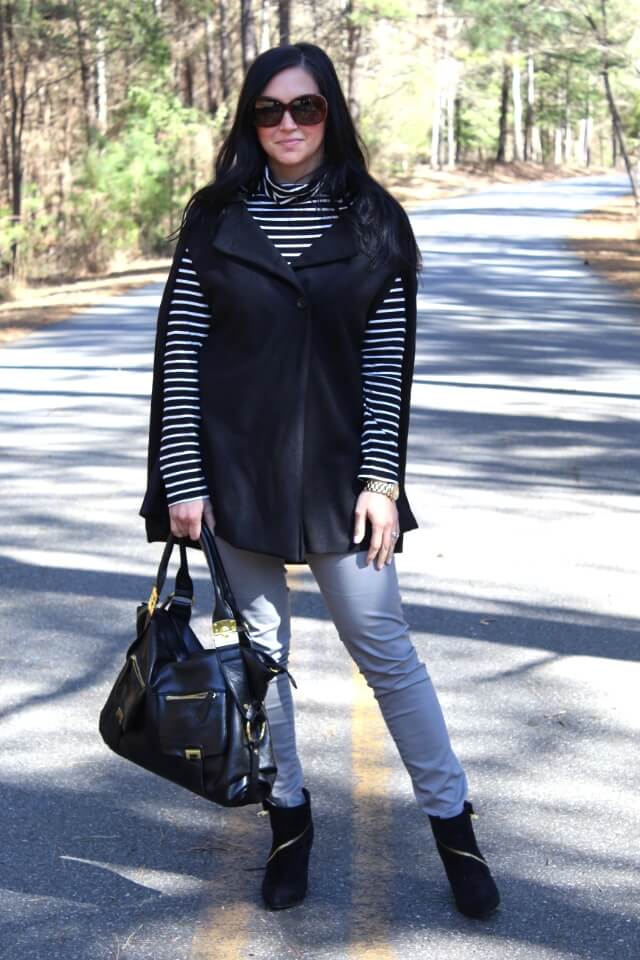 I can't tell you the last time I wore a turtleneck, but my mercy I am now! It's freezing here! We had a wind chill of -1 this morning. I'm sure for some of you, that's nothing. For this Georgia girl? Unacceptable!
We're on day 3 of no school here. While we could probably go out today with no issues, so many areas of our school district still are still iced in. I'm pretty darn stir crazy and will be leaving the house tomorrow! If I can bear the cold, that is!
I was having major haircut remorse after I had a few inches cut off over Christmas. Now, I have the urge to chop of off, a la Kim K. Afraid it may be my pregnancy hormones talking, but I think I'd like the lob. Or maybe I just like how much time I would save drying my hair. Hehe. What do you think, go for it? Or keep it long?
Shop the look: