I'm absolutely a dress in the Summer type gal. One piece, easy to throw on and get out the door, no squeezing or pulling and plenty of air flow. What could be better?! I tend to get a few new dresses each year, but I do love a handful more than any others!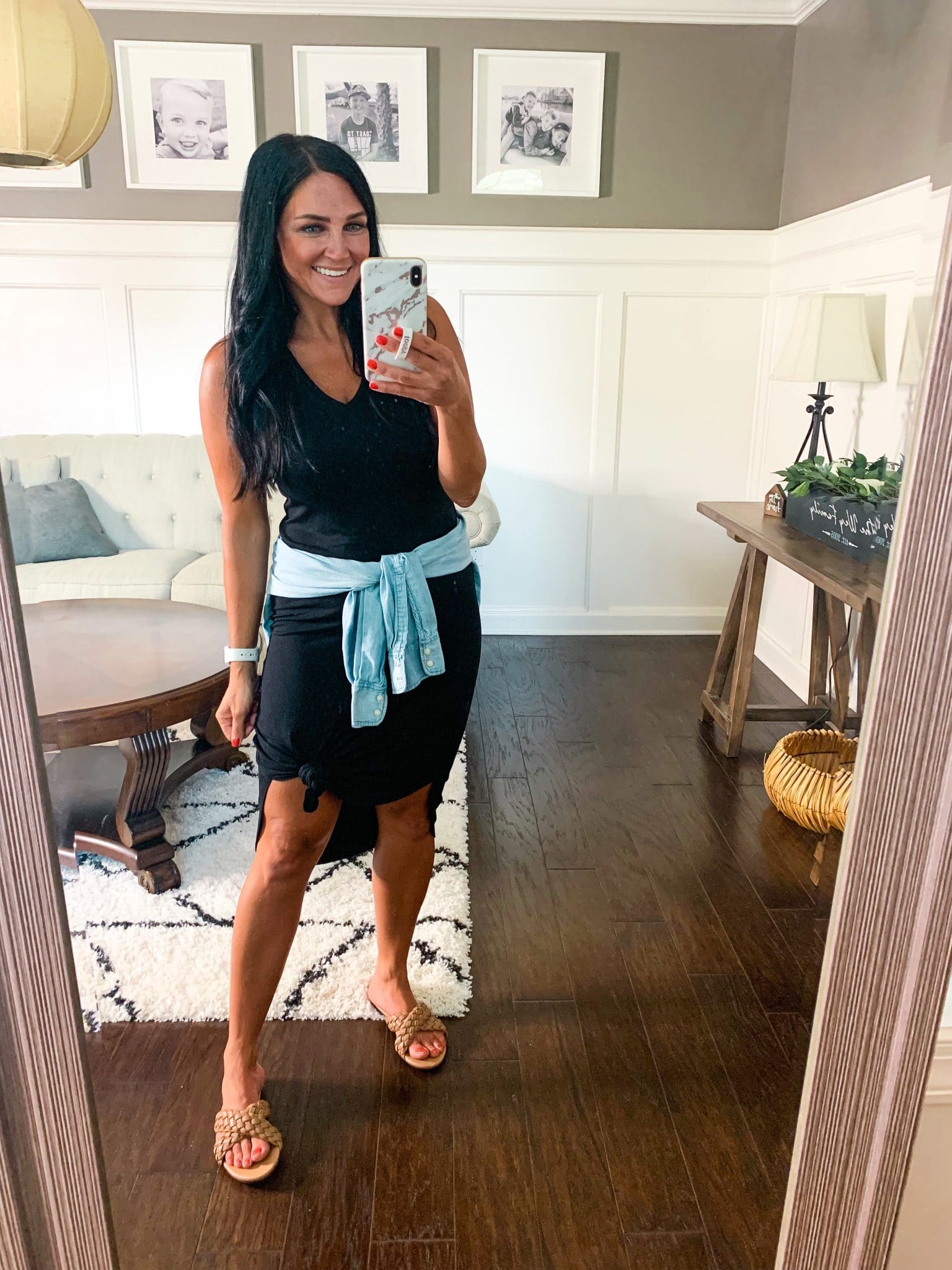 I was hesitant about the midi length for my short height, but I love this dress tied up in a knot. Even not tied, the side slits make it work for every height. It's a bit fitted and comes in other colors.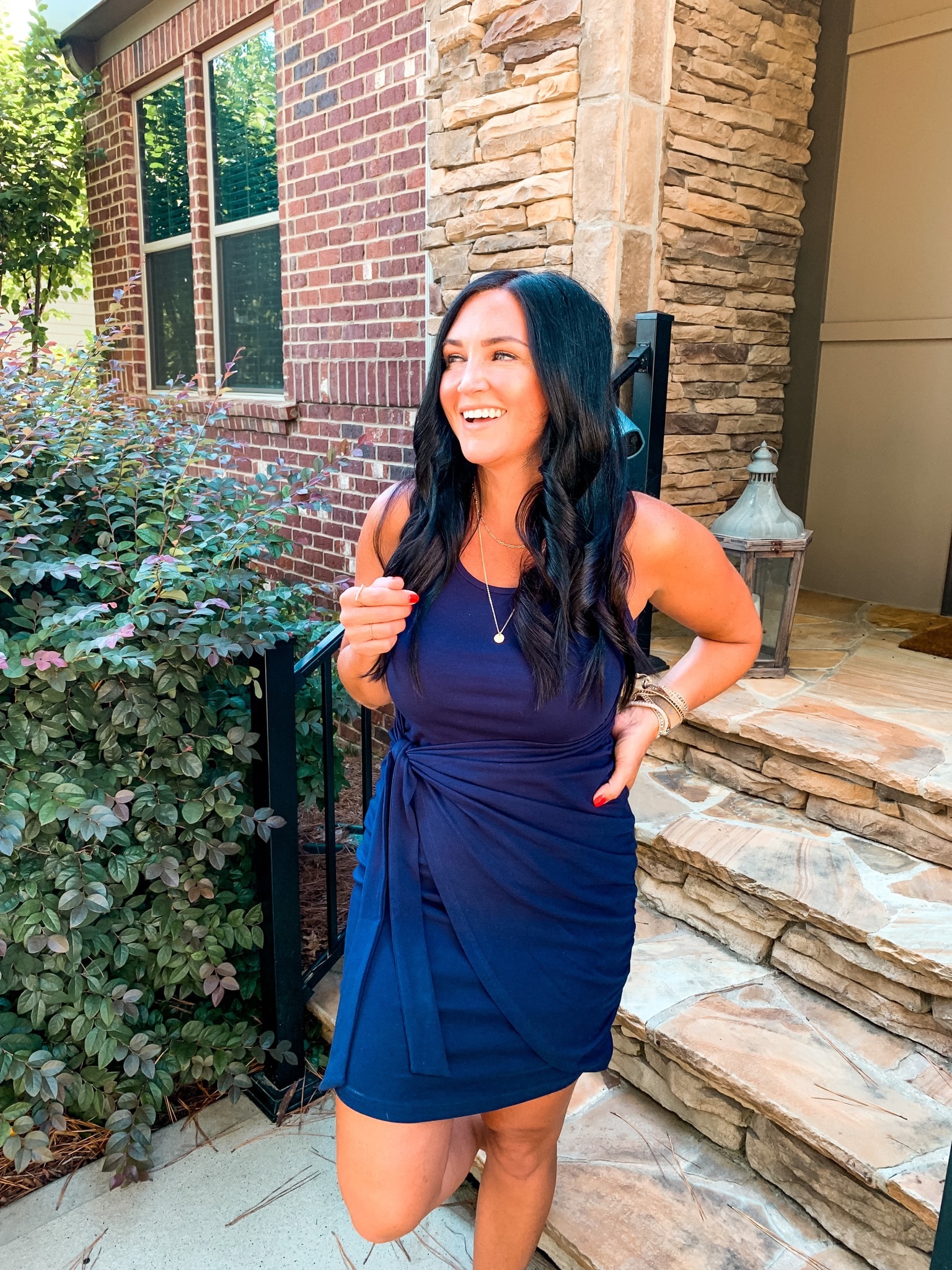 This is a new favorite this year and I love the front wrap! The listing calls it bodycon, but it's not as tight as other bodycons I have. The ruching on the front makes it super flattering!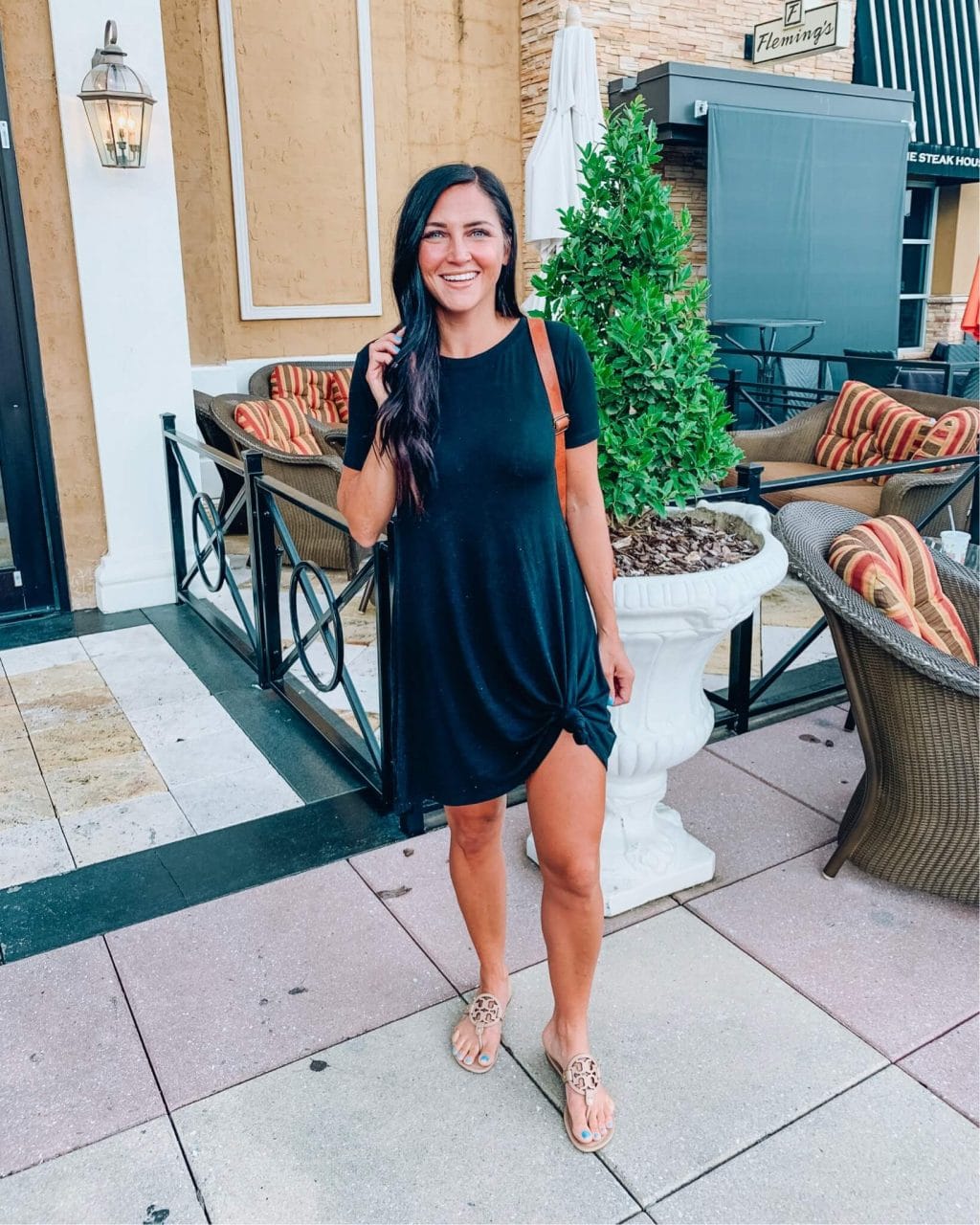 I call this my old faithful and it's been worn 3 Summers in a row. It's a basic shirt dress with more of an a-line cut that is so comfortable and has held up well in many washes.
I have this one in 2 colors because it's just that good! I've worn them dressed up with heels and casually for beach vacation dinners. It comes in lots of colors, has adjustable straps and a tie waist for shape.
Maxi dresses are hard for me to find that don't hit the ground. This one is the perfect length and I love that the side slit makes it able to tie. It's a jersey material, but not overly fitted.
Another maxi dress that is a great length for me is this off the shoulder one. I have it in black as well as a fun tropical print that I wore to Key West a couple years ago. It stays on the arms well without being too tight or heavy and is super comfy.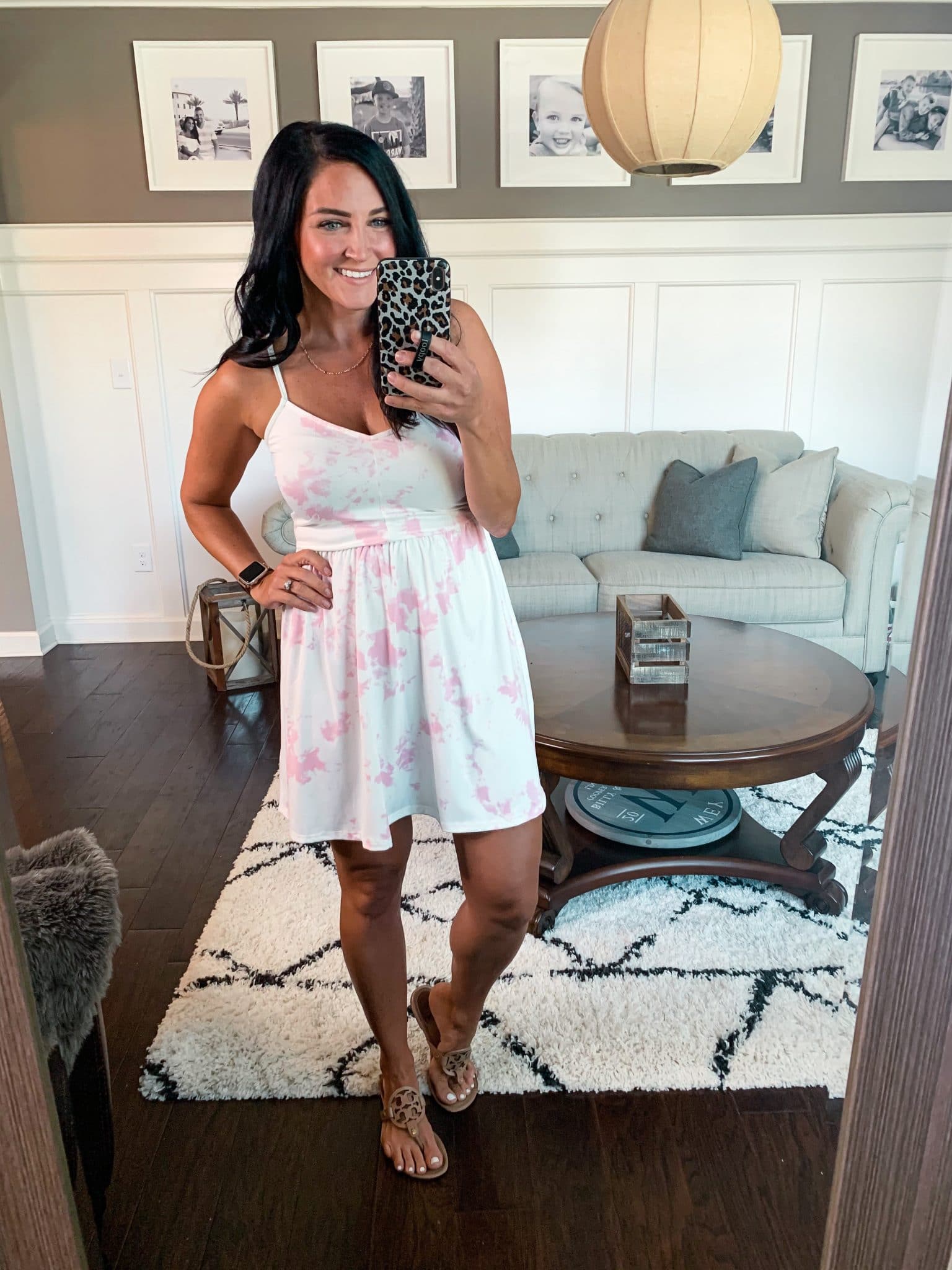 I bought this one to wear in Florida earlier this year and fell in love. It's SO soft and comes in other patterns.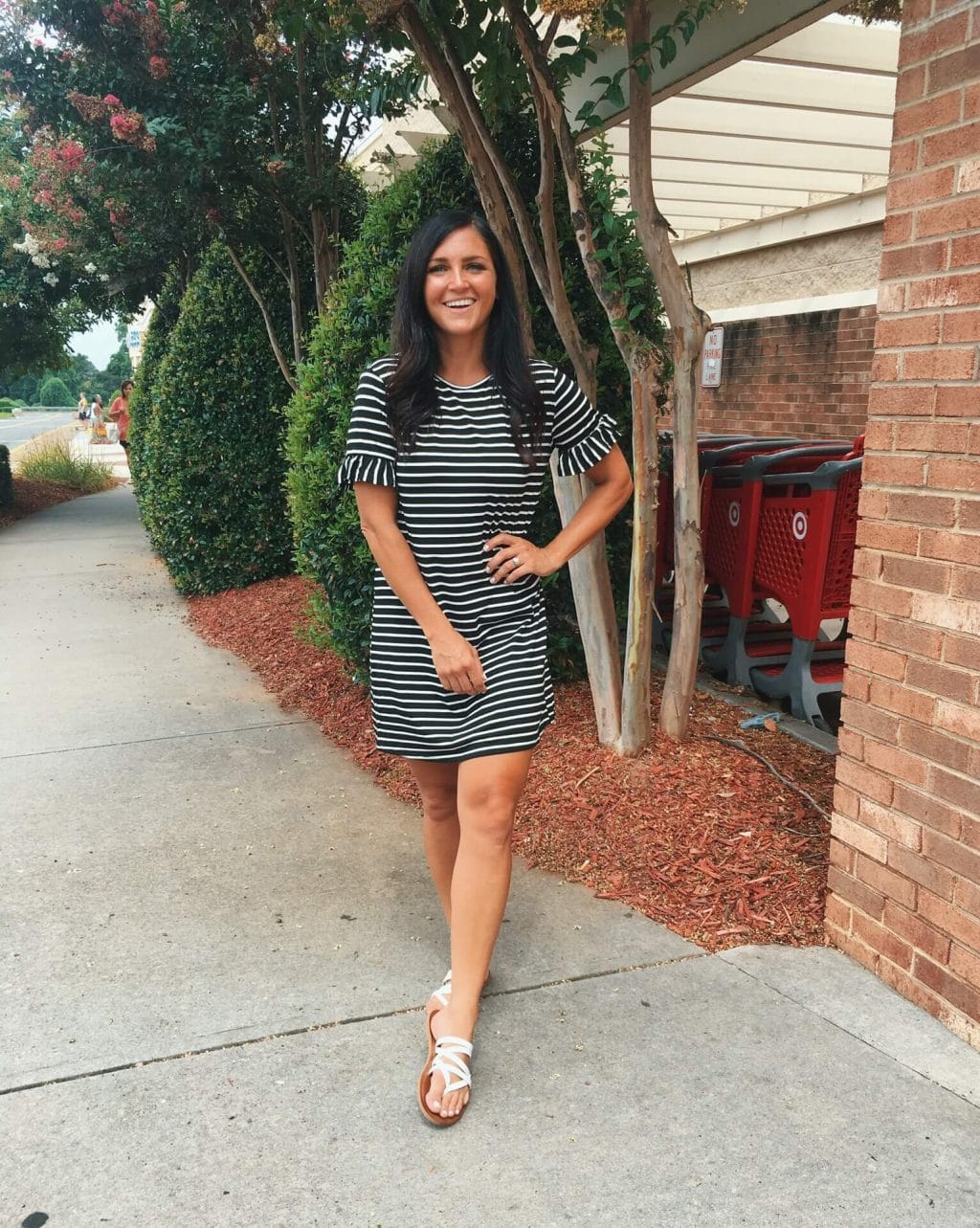 This is an oldie but a goodie. The stripes and ruffles on the sleeve make it a bit more fun than a basic shirt dress and it comes in several other colors.
This dress is thicker and feels more like a sweatshirt with a bit of stretch. It's so soft inside and makes for a perfect Fall transition piece.