We had such a fun weekend celebrating Halloween and Callan's Birthday! More on his big day later in the week since his party is finally happening tomorrow!
We had the crazy aftermath of the tropical storm that came through the south and had quite the disaster in our yard. We spent several hours between us all, but got it all cleaned up. It made for some good firewood!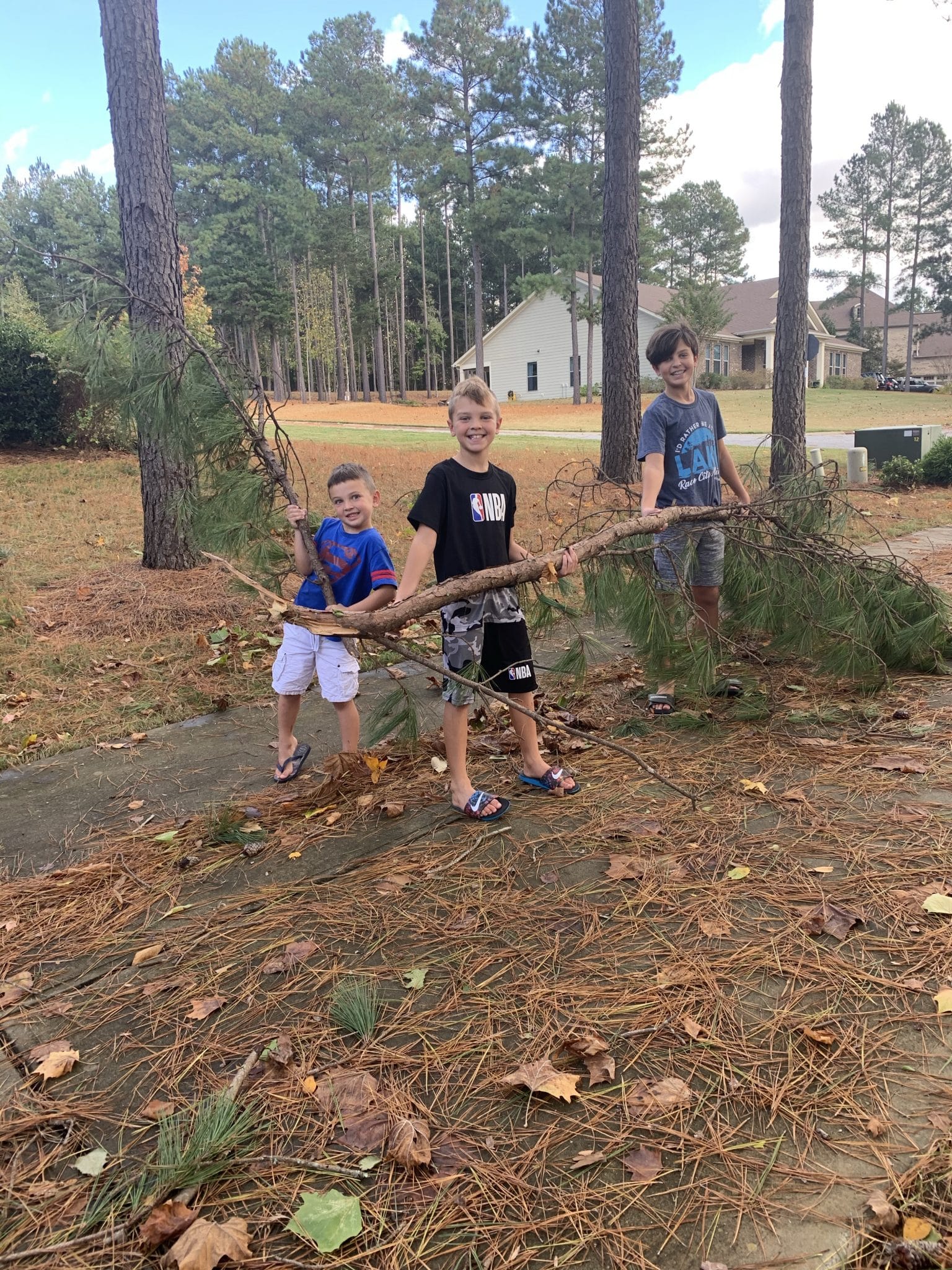 After that spurt of warmth with the storm, our temperatures dropped off and it started to feel like fall. I went into crazy baking mode and made my ever faithful pumpkin roll, tons of Halloween cookies and chicken pot pies.
Friday I had lunch with a girlfriend and it was so good to get out for a bit, despite it being chilly on the patio!
I had planned to grab a big pumpkin to carve on the way home, but couldn't find one, despite stopping at 3 stores. We ended up pulling one off the porch and it turned into quite the cute jack-o-lantern.
Halloween morning, Lincoln lost his second tooth! It's been hanging on by a tiny bit for at least a couple weeks and a fall in the driveway ended up giving it the boot. He's was pretty darn excited for his "bucks" the next day!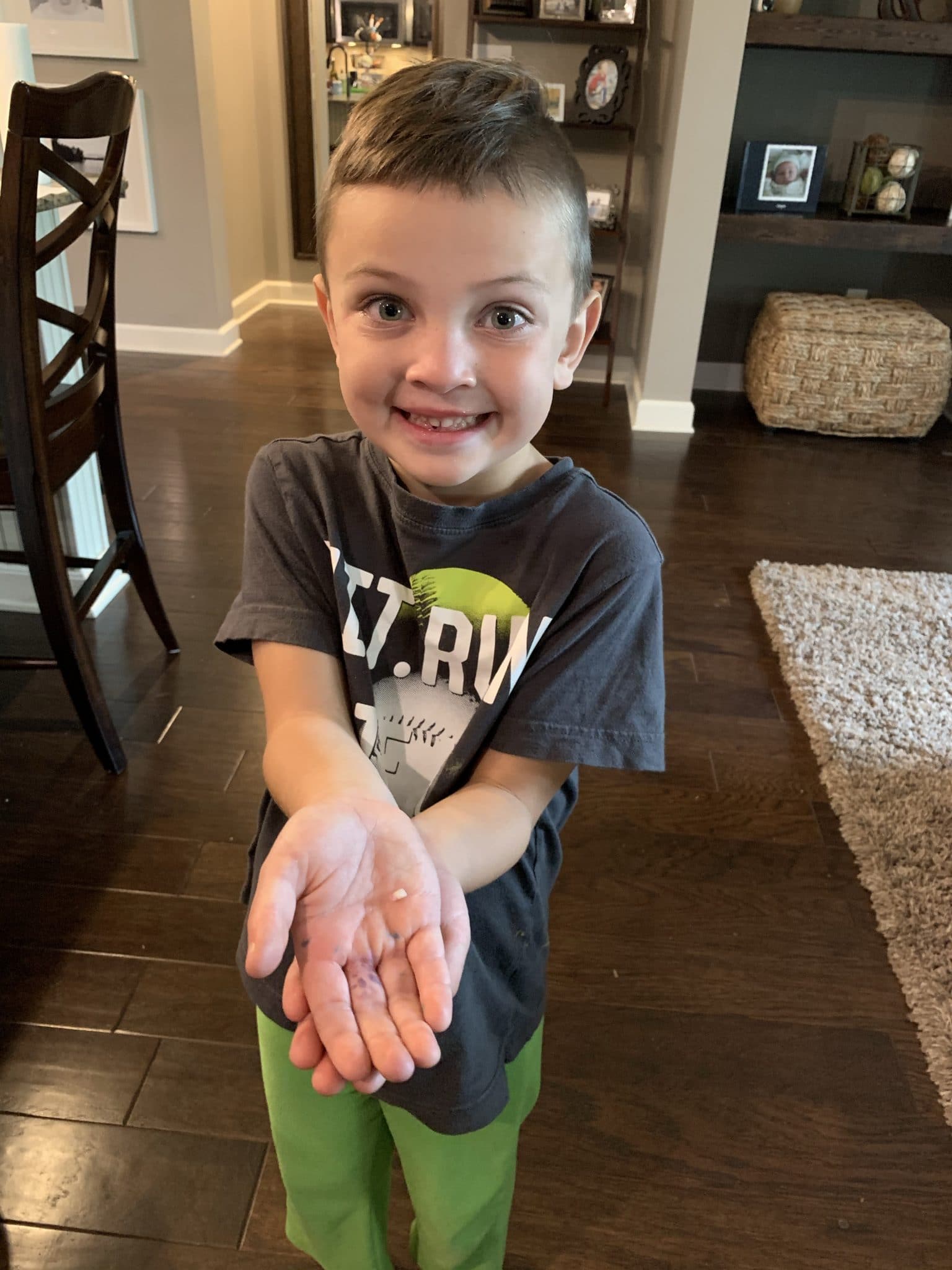 The boys have been at the ages for a few years now of wanting to do their own thing, costume wise. I'd love a good family theme and am still holding out hope that they let me have my way one of these years! But for now, this year we had The Genie, Black Panther and…Lil Yachty. I know, facepalm. My first reaction to the latter was no. But then I thought a bit about it and figured, why the heck not. It's a costume. He's not asking for a real life torso tattoo, or to wear that very obnoxious grill out on any other day but Halloween. So I chose to choose my battles and spend a few hours braiding his hair into box braids. Putting the beads on the end were a special kind of torture, but in the end, he was happy!
We did a Trick-or-Treat loop around our neighborhood with 1 of Lincoln's friends family. Most of our neighbors had tables set up at the end of the driveway and it felt really nice to do something so "normal". We did go very early before the crowds came out and then sat in our driveway by the fire, letting the kids get candy from a table we set up. We ended the night with our quaranteam neighbors and took advantage of that extra hour from the time change!
Here's a fun fact for you – I never trick-or-treated as a kid! My dad was a pastor, so we did some church activities that night instead. I have really enjoyed living vicariously through my kids on Halloween!