It's 23 week time! I am feeling every bit of a big, pregnant woman. Spending a couple days at the pool with the boys this week definitely gave me the oompa loompa feeling that comes with being pregnant in the summer. But, I only have the rest of the summer to go! Haha.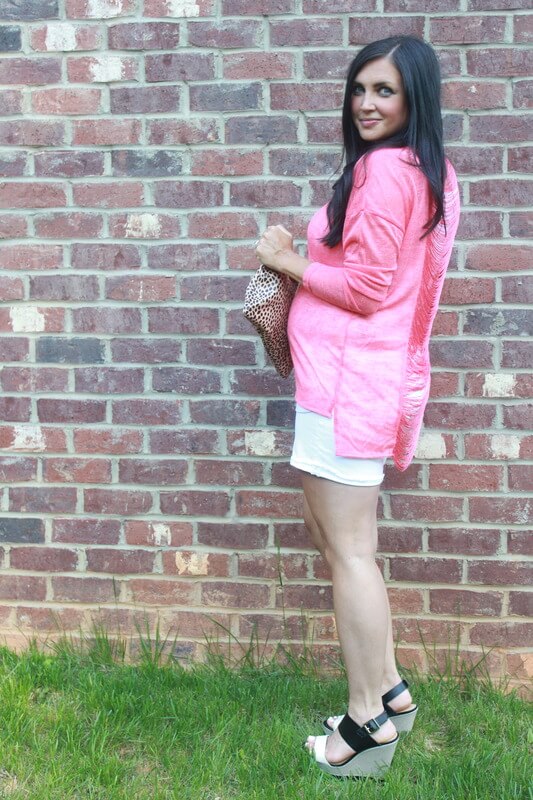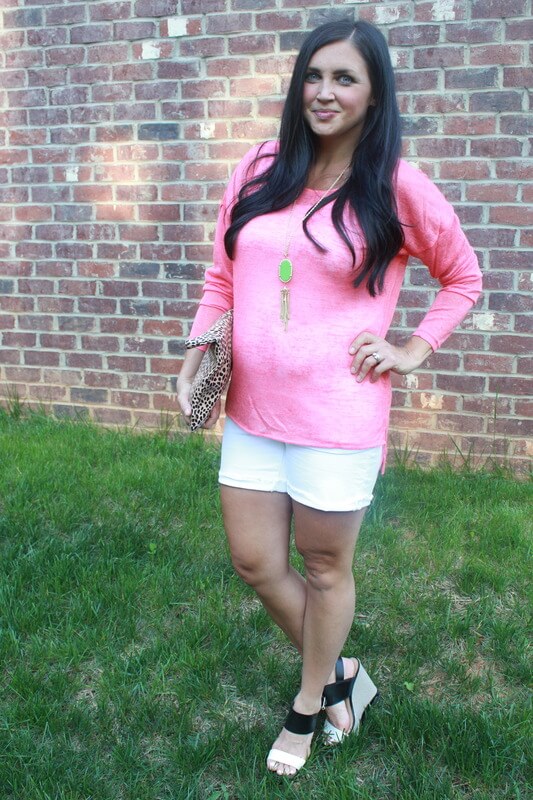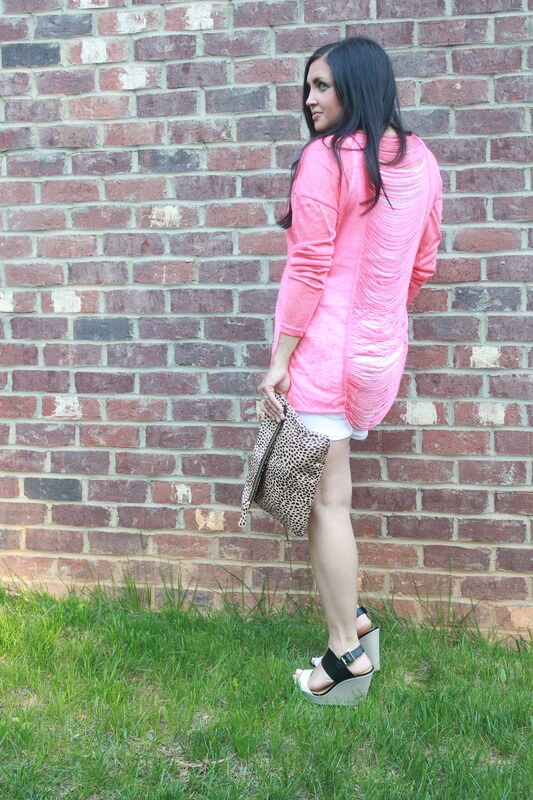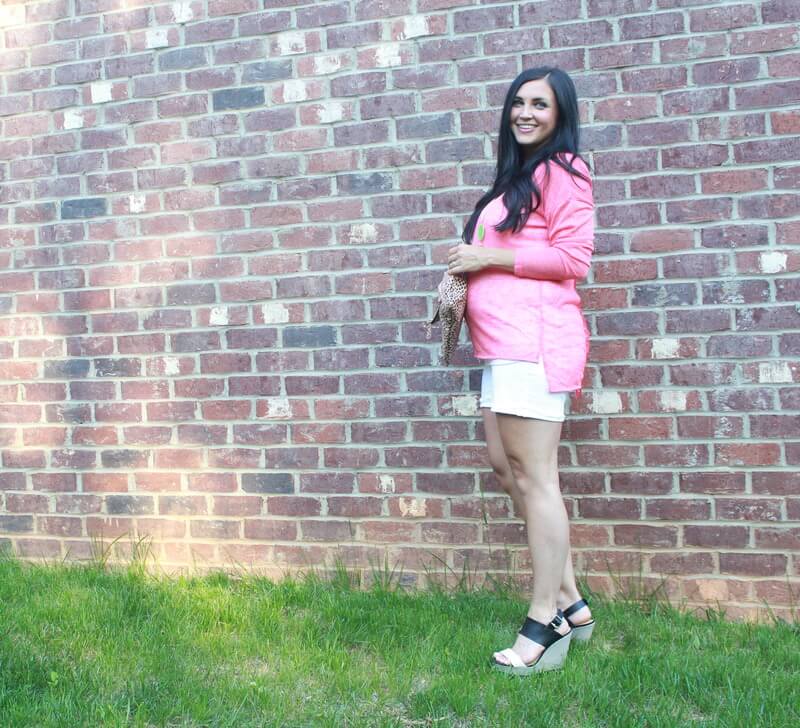 Shorts | Top (They're having crazy sales right now!) | Shoes: last year, similar | Bag | Necklace
Size of baby: 11.5″ (size of a mango) and
a 1.1 lb
Maternity Clothes: A mix of maternity and regular
What I miss: Being able to wear all my summer clothes!
Cravings: Fruit and lemonade, when I'm even hungry.
Symptoms:
I've been having some contractions, enough that I nearly went to the hospital one night this week. Having had preterm labor with both boys and being on modified bed rest by 26 weeks, it's something I'm nervous about. But, I'm really trying to take it pretty easy, even though that's nearly impossible with 2 wild boys!
What I'm looking forward to:
This in-laws are coming today and we'll be going to Cooper's baseball game and spending a lot of relaxing time on the lake!
For more maternity fashion, check out my friend Heather of My Life Well Loved!
Shop the post:



Linking up with The Pleated Poppy for WIWW and Style Elixir.