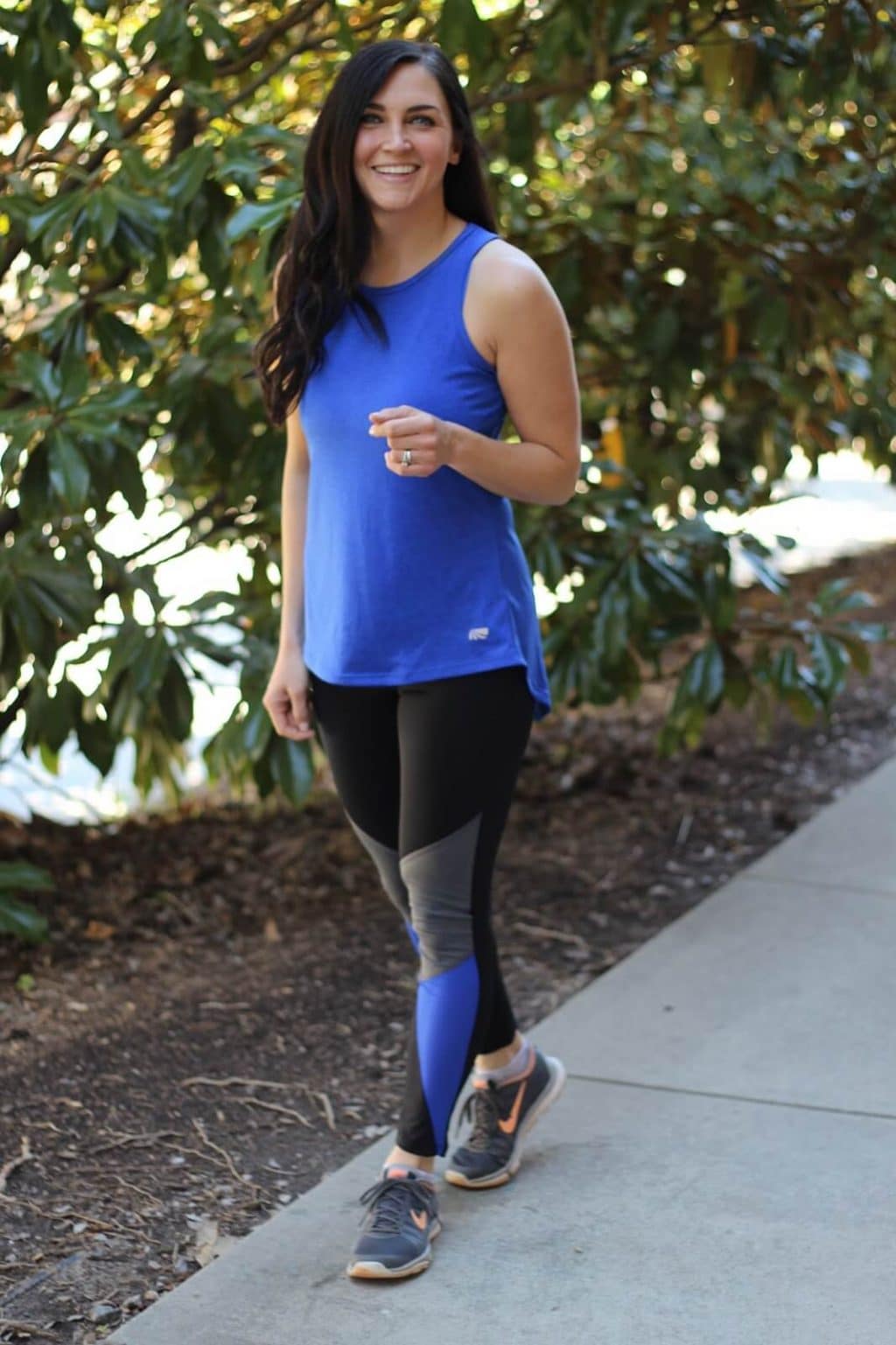 Today is all about the workout! I've always enjoyed working out and it's always much better in fun workout gear. I don't get many subscription boxes of things, but I love the one Ellie Box sent me full of workout goodies. It came with a sports bra, top, pants, water bottle and a yoga mat towel. I'm a fan of it all! Head down to the bottom of this post for my favorite workouts in this outfit!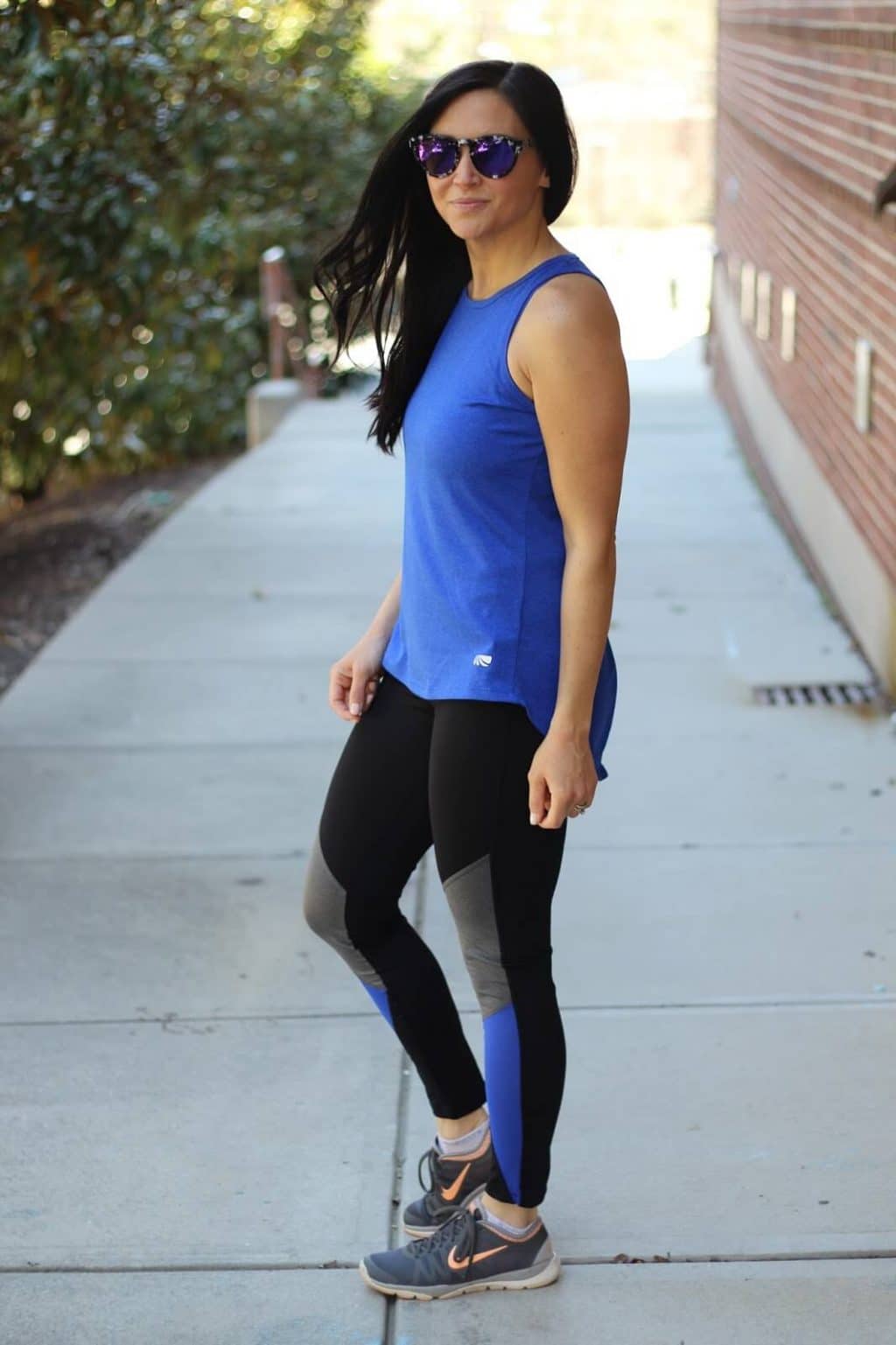 I get a lot of questions about my workouts. I'm absolutely no pro; I just do what works best for me. Lincoln hates the nursery, so as much as I would love to do a group workout, that doesn't work for me right now. I stick to things I can do at home with littles at my feet!
I love running and run on the treadmill in the garage. Which isn't ideal. Haha. It's often hot or cold in there and honestly super boring. I much prefer running outside, but our neighborhood is really hilly, so my running has drastically decreased since we moved to North Carolina.
The last couple of years, I've stuck to programs on DVD and I really love Beachbody. The Hubs and I did P90X together a few years ago and that was great, but a really long workout for me. I loved when they came out with P90X3, because it's shorter, but still an amazing workout. Most recently, we did Tony Horton's 22 minute
Hard Corps and I love that one! It's also a really reasonably priced program, I think under $40. (PS. I'm totally not a Beachbody coach, I just like the programs!) I also decided I wanted to try something to help my abs a bit and started Bikini Body Guide. It's a 12 week program with a meal guide and workout plan. I was just doing the workout plan and on week 7 when I got the flu. It totally set me back, so I think I'm about to start it over. It's harder than it seems at first glance, but a great workout to do from the comfort of your home. I feel like it really helped define my abs just in the 7 weeks I did it.
I can say that I am confident that bodies are made in the kitchen. If I stick to my typical eating plan of high protein, lots of veggies, healthy fat and no grains, my body is really happy. My carbs come from potatoes/sweet potatoes and I avoid dairy and sugar. Granted, I don't like deprivation and will always say yes to cake for a special event. Or a donut date with one of my boys. I try to stick to 80/20 and that helps me keep my body where it feels good. Which, by the way, should be your goal. Not the number on the scale!
Do you do any workouts that you love that I should try?