One thing I get a lot of questions about, is what I buy at Costco. It's one of my favorite places to shop and also the place I have the most "favorites". I'm breaking down my favorite Costco finds today into categories!
Meat
I love Costco's meat quality. I get the organic ground beef, the organic chicken breasts or tenderloins, whole organic chickens and if we ever eat steak, I get that there, too. I've always been pleased with the quality and taste.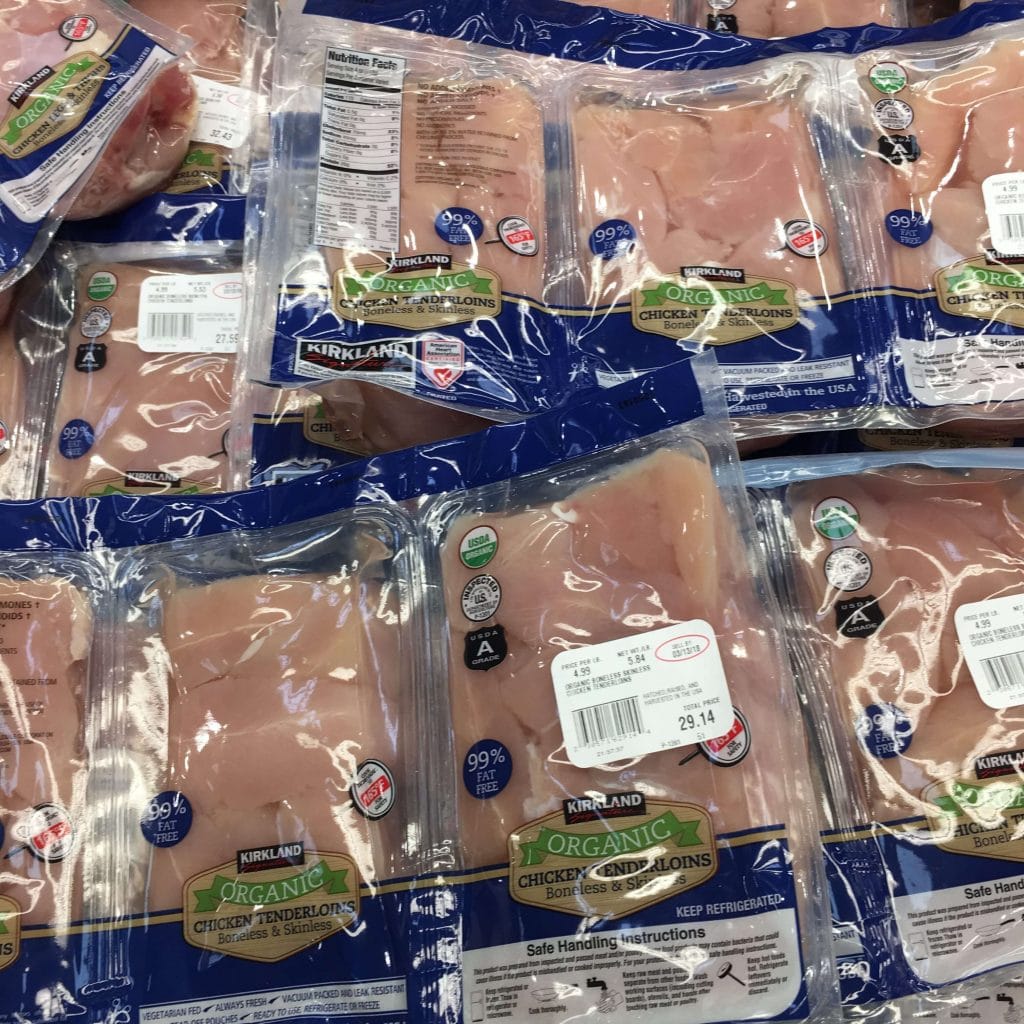 This Jones uncured canadian bacon is a great choice for healthy protein. No nitrates and very minimal ingredients. Top it with a sunny side up egg and breakfast is amazing.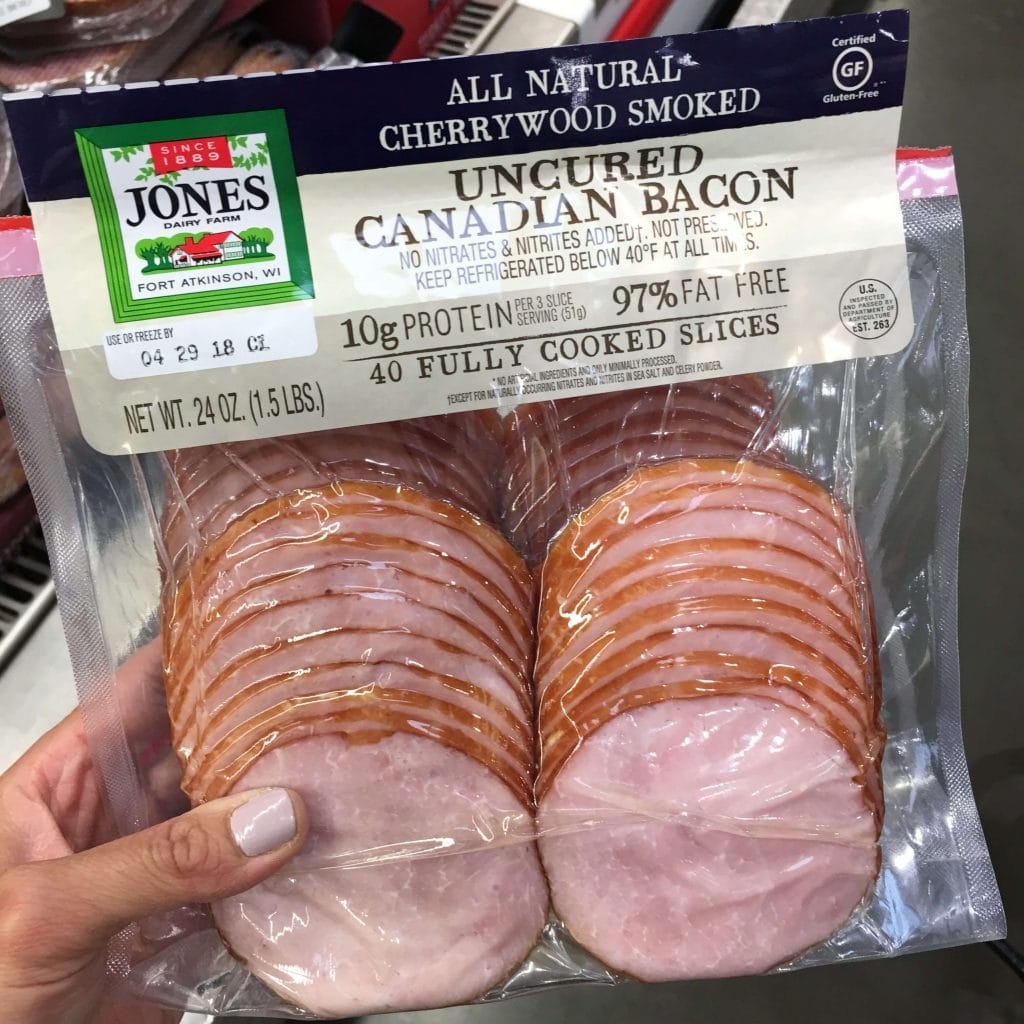 Dairy
Greek yogurt, Kerrygold butter and block cheeses are my go-to. We don't eat a ton of cheese, honestly, but when I have a party, I stock up. I love having the Kerrygold cheddar, Kirkland goat cheese and Jarlsberg swiss the fridge for last minute company.
Kirkland Organic Eggs are a great price. We eat about 10 eggs a day here, so I need to buy tons!
Alcohol
The Kirkland Golden Margarita is amazing. It's full of sugar, so I cut it with half club soda when I drink it. It's great for a day on the lake! The Kirkland Cabernet is the best buy in the whole store. Haha. At $8 a double bottle, it's the best wine for a night at home.
Produce
All the produce here is great quality. Peppers, baby cucumbers, avocado, spinach, fruit and salad mixes are always on the list. They have a sweet kale salad that I often get for those days that I need a fast meal. It lasts a bit longer, since there is actually no leaf lettuce in it.
Pantry items
The Kirkland brand canned chicken is packed in water and has minimal ingredients. I use it to make chicken salad with greek yogurt.
This coffee is actually made by Starbucks, is a fraction of the price and is delicious.
This sea salt grinder is a favorite, but I also get the majority of my spices, including taco seasoning there.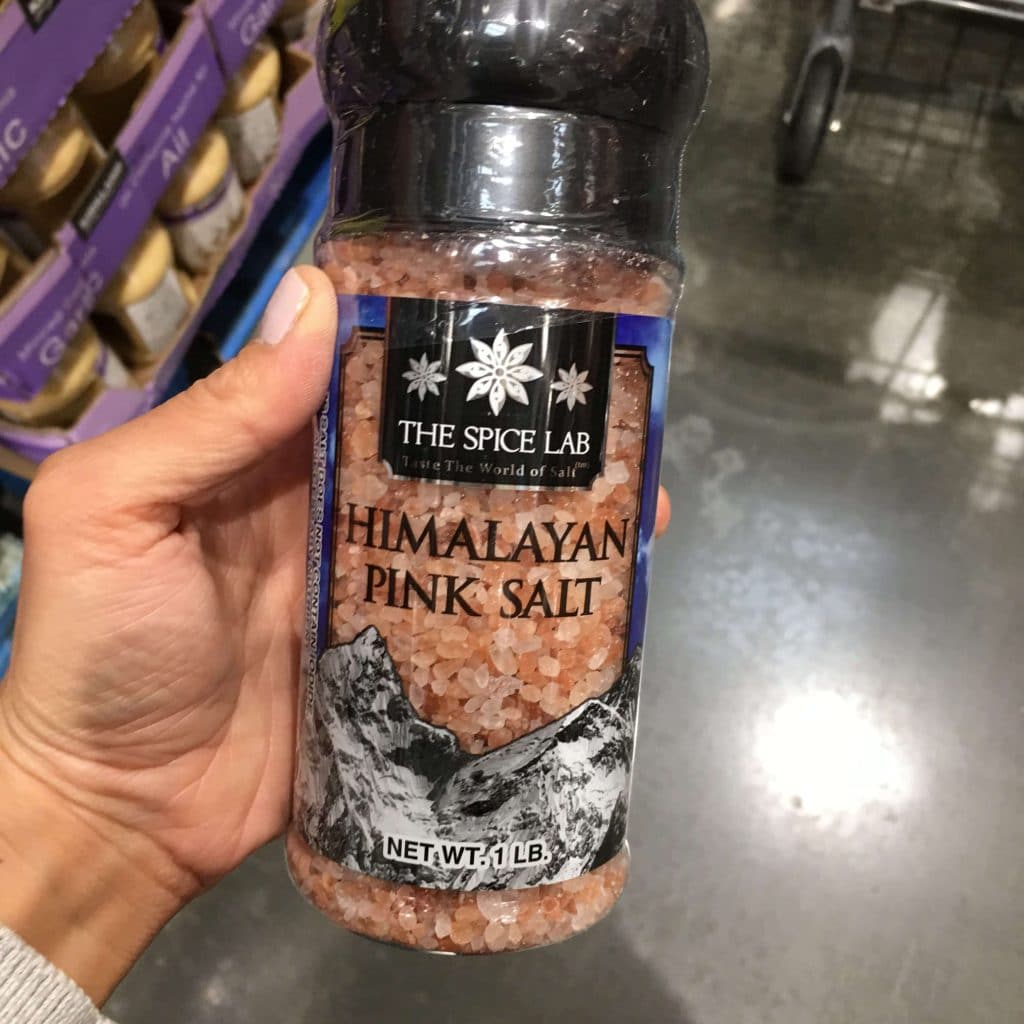 Almond flour is a great buy. Much cheaper if you buy at Costco and I use it often in baking and breading chicken.
Roasted red peppers are nearly the same price for this massive jar as a small jar at other stores. We put these on pizza or with a chicken and pasta dish.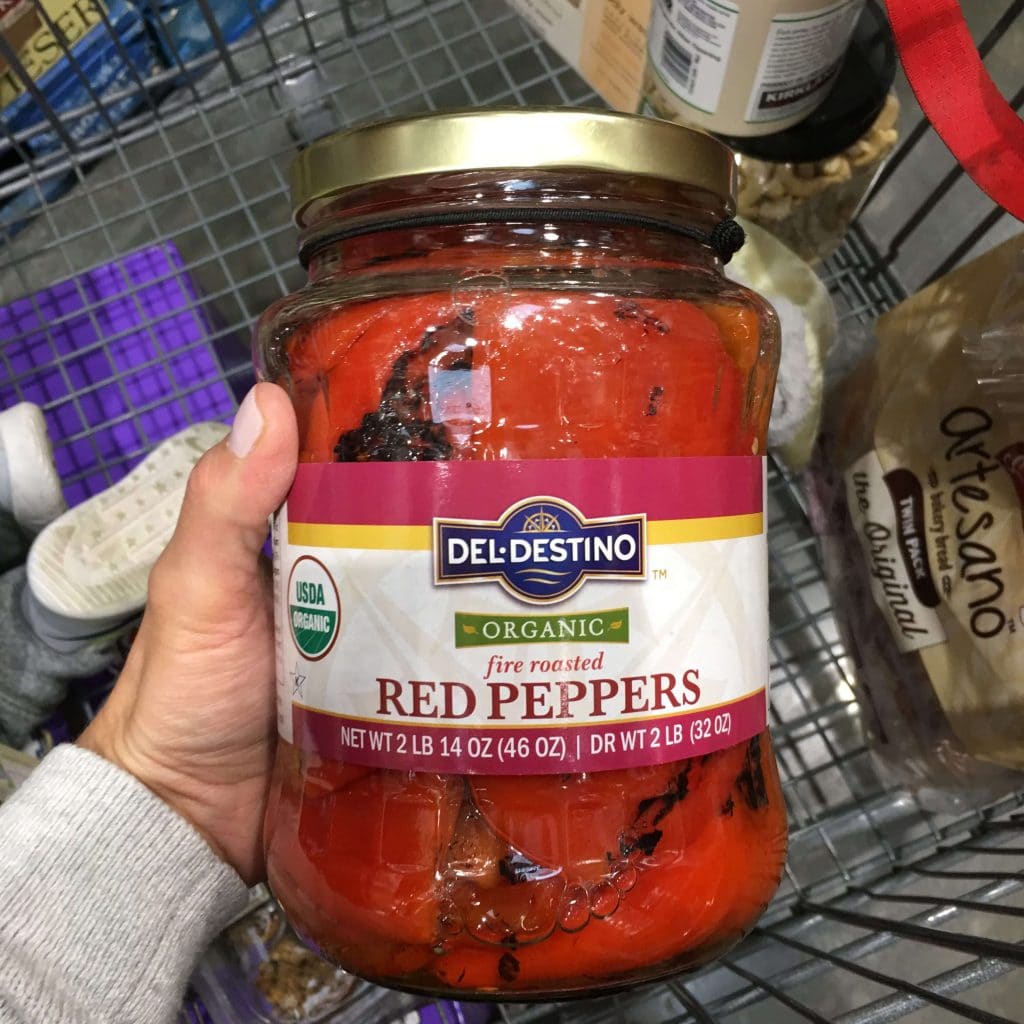 I used to think chicken stock was only for soups, but it isn't! I use this for my sweet potato hash, for making sauces as well as soups.
This is a very easy side dish for busy nights. I can grill chicken and veggies, then microwave this quinoa and brown rice to serve along with it.
My boys really love rice and don't mind the brown version! I like basmati, so I always get this one. I also get the Kirkland brand of quinoa to use as a side dish.
My kids devour these! They're like Go-go squeeze, but a good bit cheaper. Costco also sells the go-go ones, if you like those varieties.
My mother in law makes the best sauce and my boys always request it. I like to buy the organic tomato sauce and crushed tomatoes and always just have plenty on hand.
Have you eaten these? Because they're so good! They're like LaraBars, but little bites. I like to take these out on boat days or to the ball field.
Honey is a great price, especially if you're eating organic/raw honey. Maple syrup is as well. I'm pretty sure my kids don't know what "regular" pancake syrup is!
Kirkland almond butter is probably the best deal you can find. The only ingredient is roasted almonds, so it's Whole30 approved.
I'm not sure how I got hooked on these, but I can't stop. They do have sugar in them, but are a great snack on the go.
I think of these as a fruit snack alternative for the boys. They're all fruit and delicious.
I'm the only person in my family that likes RX Bars, but I really like them! The chocolate sea salt is my favorite variety and the peanut butter chocolate is a close second.
We love raw nuts for a snack and they are a great price at Costco.
Unpictured, I get a lot of snacks for the boys, like individual bags of chips, goldfish, gatorade and other school snacks. They eat a lot during the school year and for sports!
Baby Products
If you have a baby and aren't shopping at Costco, you're wasting money! Their diapers, swim diapers and wipes are a great deal.
Household Items
I didn't actually get pictures in this department, but I always get the Kirkland Free & Clear detergent, Kirkland Moisturizing Shampoo and Conditioner (No parabens), dishwasher detergent, Kirkland's version of Clorox wipes, toilet bowl cleaner, toilet paper and trash bags.
Hopefully my favorite Costco finds helps you decide if you want to get a membership or not! We personally have the executive membership, because you get 2% back on your purchases and it ends up paying for itself!