When it comes to food, there is one thing I'm not a big fan of. Passed appetizers. Why? Because every time I really love something, I never see it again. That's exactly what happened at an even we were at a couple weeks ago. I ate one of these delectable little nuggets and never saw them again. I looked everywhere and I couldn't find anyone carrying them. Probably because everyone wanted them. They were that good.
The very next day, I went and bought ingredients to try and recreate them. What I found out, was that these little bites were not only delicious, but really simple and pretty. They will definitely be a plate full of them at my next party!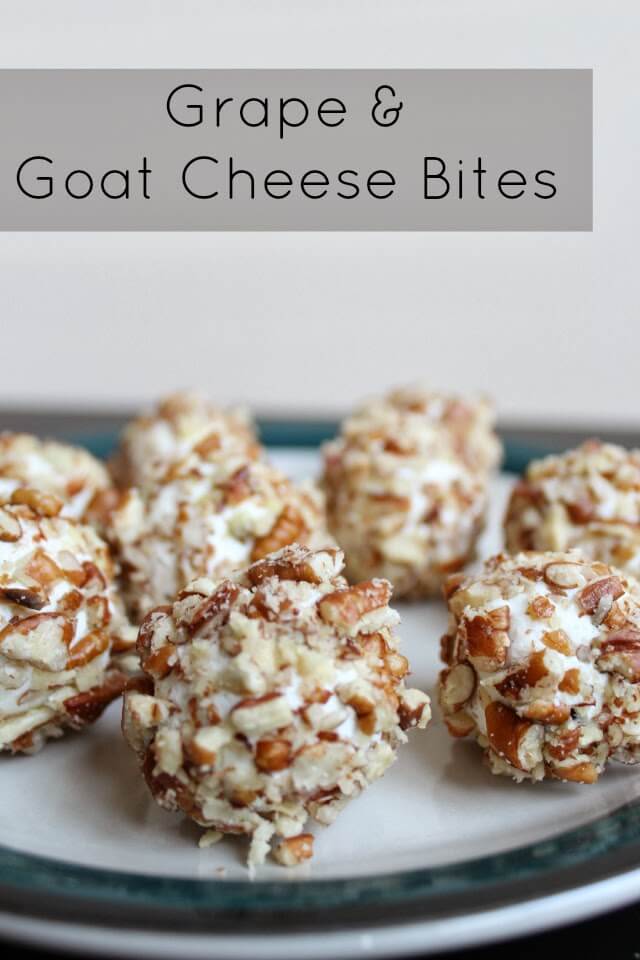 Ingredients:


4 oz goat cheese
12 red grapes
1/2 cup pecans, chopped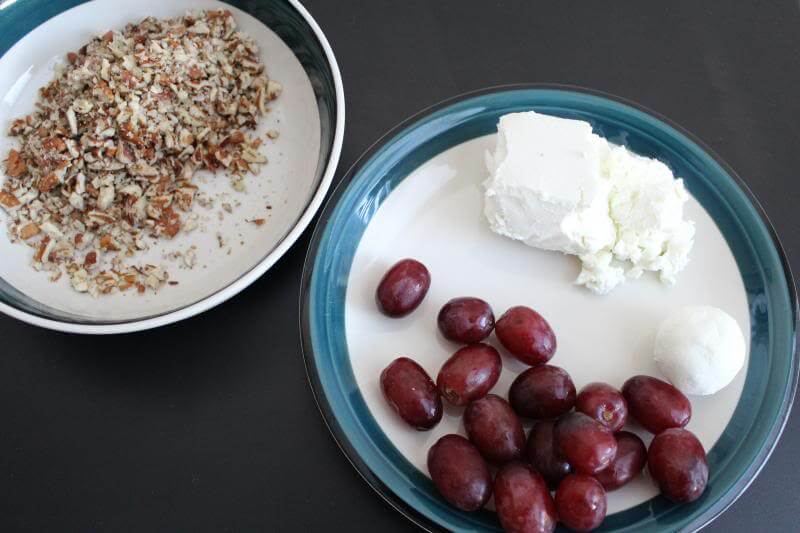 All you do, is make a little pancake of goat cheese and wrap it around your grape. Roll until smooth.
Next, roll the goat cheese ball around in your pecans.


That's it. No, I'm not kidding. Make these asap, because really? They're so delicious!

And if you happen to be living without your kitchen gadgets, like me, use an unopened wine bottle to crush your pecans in a ziplock bag. Then drink that wine with your newly created bites, because it's my favorite.



Recipe makes approximately 12 bites. I buy the twin pack of goat cheese logs at Costco and it's a really good price.


Enjoy!