Nestled along the pristine shores of the Gulf of Mexico in Northwest Florida, you'll find a hidden gem that's become a beloved destination for travelers seeking a quieter, more authentic beach experience. Highway 30A, often simply referred to as "30A," is a picturesque 24-mile stretch of coastline that boasts some of the most beautiful beaches, charming coastal towns, and a laid-back atmosphere that's perfect for relaxation and adventure alike. Come along to see our favorite meals, activities and locations so you can plan your perfect 30A vacation.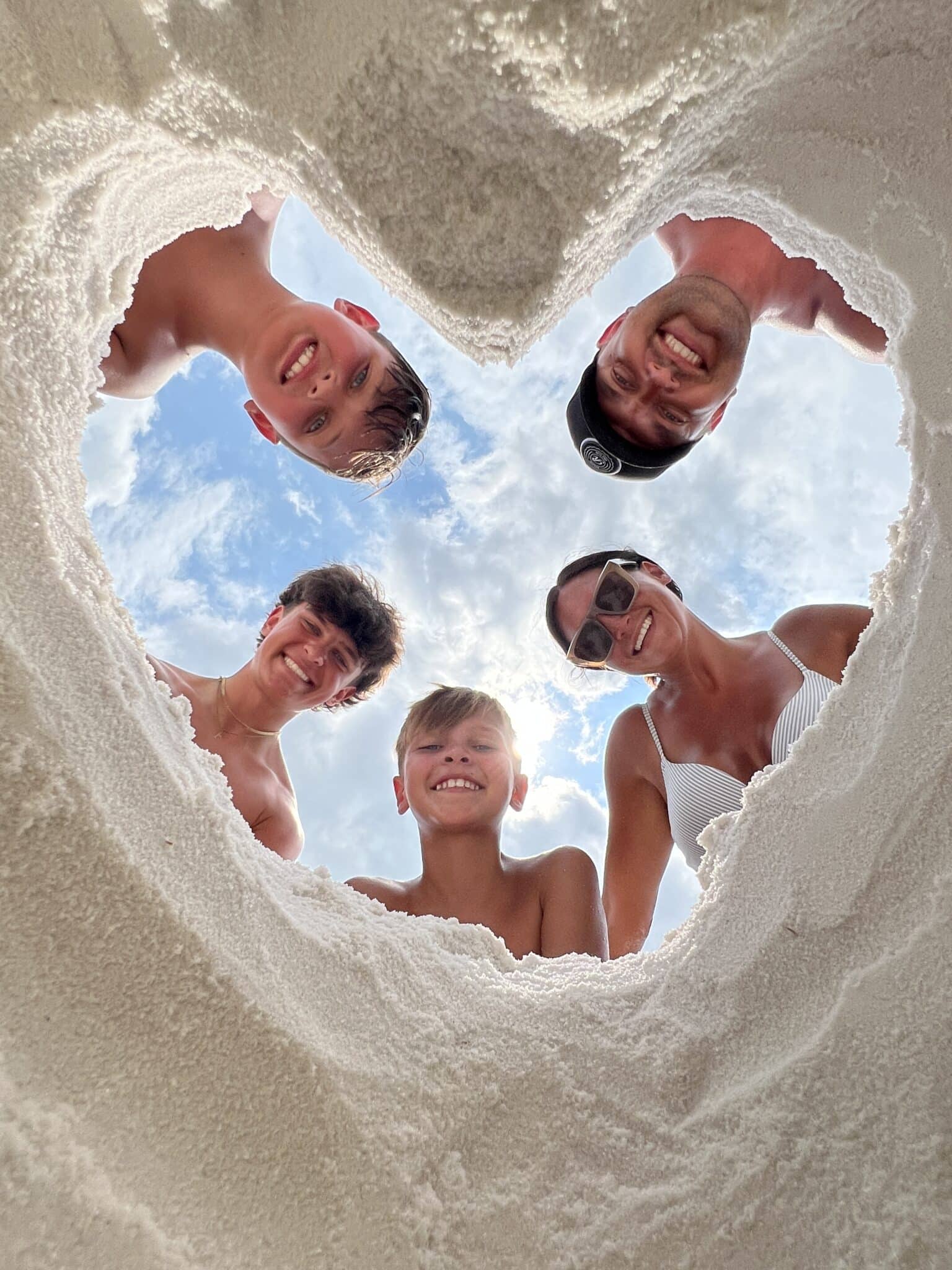 Book Your Outdoor Fun
Of course there is the incredible, white sandy beaches to enjoy, but there is so much more! Grayson Beach State Park and Topsail Hill Preserve State Park offer hiking and biking trails that wind through dunes and coastal forests. We usually spend our biking time on the Timpoochee Trail – a 19 mile long paved pathway that runs alongside the highway. It's a great way to see the neighboring towns and beautiful views. We've been renting bikes from Vacayzen for years and I wouldn't use anyone else!
This year, we wanted to try another service from Vacayzen and booked beach bonfire. It was a highlight of the trip! They set up all the chairs and bonfire, a table for s'more building, a cooler for your drinks and a game of corn hole. The attendant kept the fire going for us our entire booked time. If you are headed down this fall around the holidays, it's a perfect time to schedule a beach bonfire.
After 18+ years vacationing to 30A, this was our first time to crab island. We rented a pontoon and met up with plenty of other vacationers looking for a great day on the water. You will be surprised by how many food boats come by with everything from boiled peanuts and ice cream, to Chick-fil-a sandwiches. A tip for you, is to check the boat rental location. They are dotted along Destin and even over the bridge into Fort Walton Beach. My suggestion would be to find a location near Baytowne Wharf or Destin Commons so you won't have as far to drive from 30A.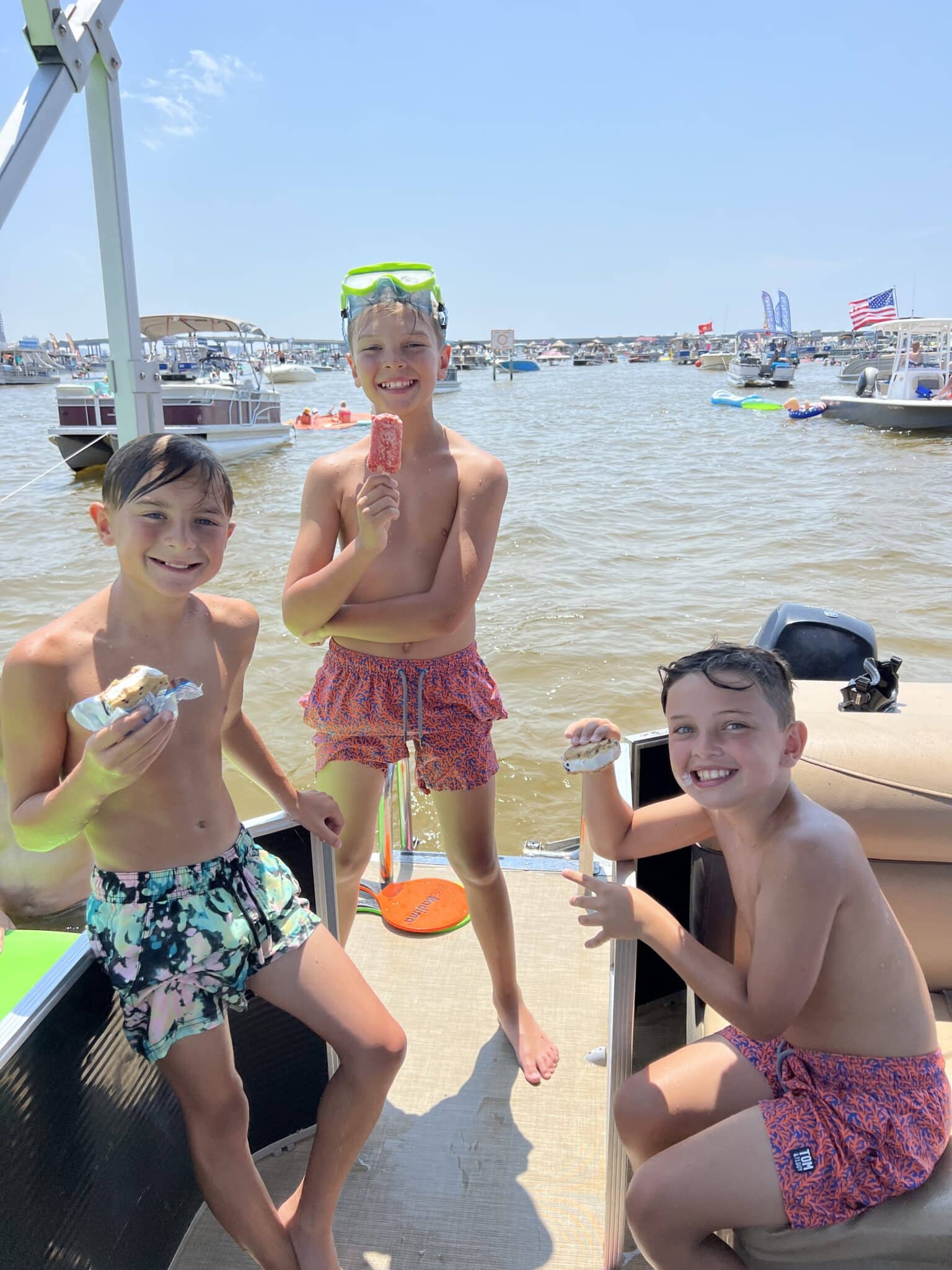 Eat Great Food
If I had to pick my favorite 30A restaurant, this is it. Absolutely incredible food, amazing service and perfect for a quiet date night or a special dinner with the whole family. They offer both indoor and outdoor seating, a changing seasonal menu and fantastic kids options. The owners also own Seagrove Village Market and the soon to open Watersound Village Market. The former has, in my opinion, the best grouper sandwich on 30A and I can't wait to try the latter when it opens later this year.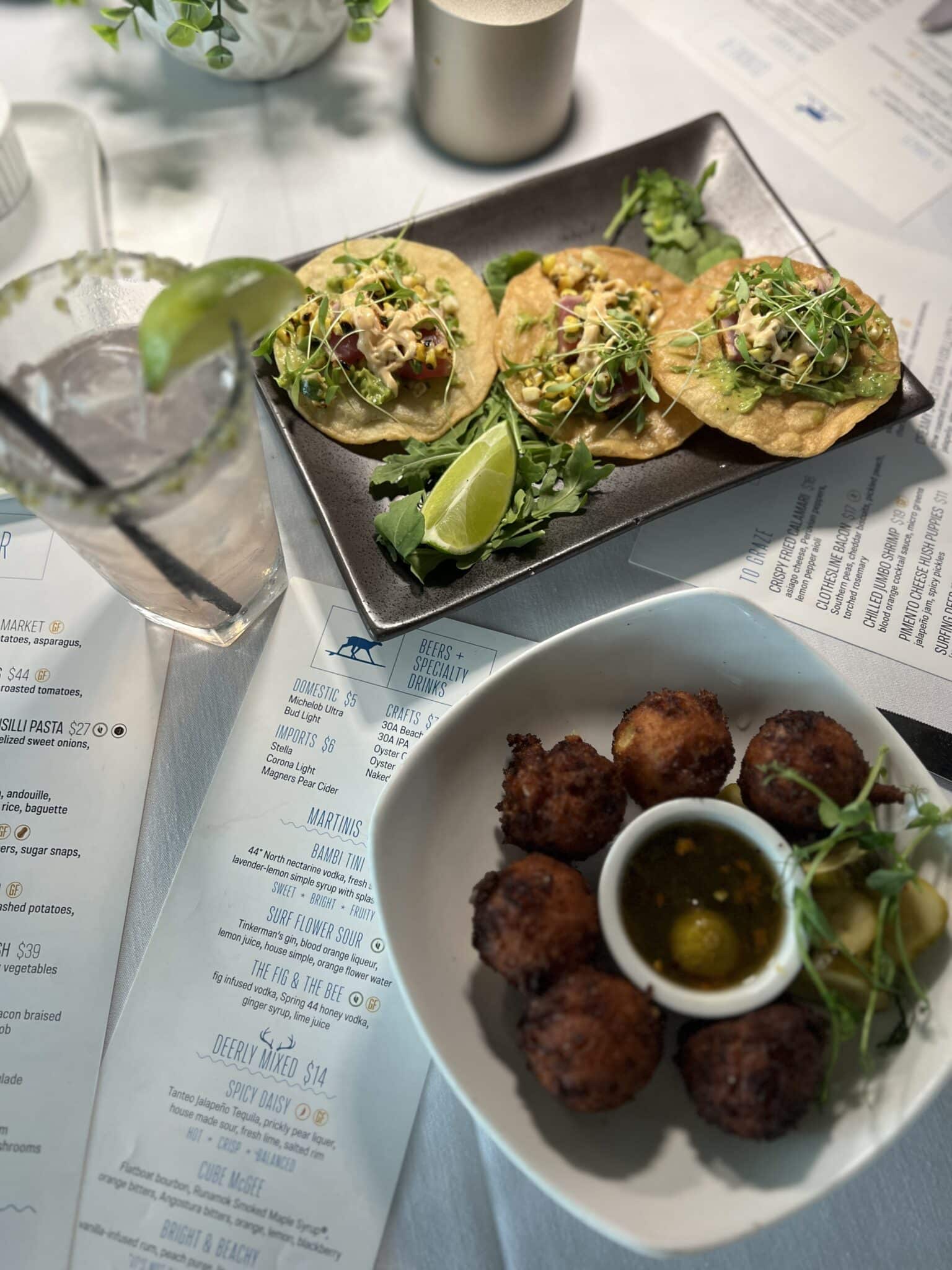 If you're looking for oysters and live music, Shunk Gulley is your spot. The indoor seating area is open air, with a large adjacent tent for extra seating. The vibe is casual, with the food being outstanding. This is a great spot to take the whole family. Don't forget to get yourself a bushwhacker here!
This was a hidden gem a few years ago and now ranks at the top of our kids list on every trip. The food is so fresh and there are plenty of options. You go through the line to place your order and the food is brought to your table. We love to go on live music nights and enjoy the outdoor seating. Everyone we have recommended this place to has been multiple times!
Fish Out Of Water, known as FOOW, is a beautiful, ocean front restaurant, specializing in seafood. They are located in the WaterColor inn and offer breakfast, lunch and dinner. Another fabulous spot for a family, with plenty of options ranging from a burger to surf & turf. You won't be disappointed by the food or the incredible ocean views.
We stumbled across Gallion's restaurant and cocktail lounge when we were out doing a little shopping. We weren't ready for a meal, but sat at the bar for a drink. Their cocktails were absolutely incredible and so you know about their quality, their house bourbon is Buffalo Trace. They have flights of impressive, m hard to find bourbon and I can't wait to eat dinner here on a next trip.
This is a long time favorite coffee shop and one we often bike to. With 3 locations, they are close to you no matter where you stay on 30A. Pastries are made fresh and they offer daily specialties, seasonal rotations as well as gluten free options.
This is a new to us coffee spot, but very impressive! Their selection of baked goods is on the smaller side, but their coffee is delicious and their store is very photograph friendly.
We didn't love the actual Goatfeather's restaurant, but their fresh seafood is perfection. Our favorite is to grab shrimp at one of their 3 locations for a low country boil. They will also steam your shrimp for you with seasonings, ready as a peel and eat appetizer. The selection changes daily, based on the local catches, but we've never been disappointed by any of their fresh options.
Explore
One of the defining features of 30A is its collection of quaint coastal towns, each with its own personality and character. Seaside, famous for its pastel-colored cottages and charming town square, is often considered the heart of 30A. This area gets busy in the summer, but is a must see. Other delightful towns to explore include Grayton Beach (Tribe Kelley Surf Post), WaterColor (grab some vino at Wine World), Alys Beach (must see for the architecture), and Rosemary Beach (Sunday Farmer's Market), each offering a unique blend of art, culture, and coastal charm.
Every time we are in this incredible spot, we find new things to see and do. 30A offers an unforgettable experience that keeps visitors returning year after year. Whether you're looking for a romantic getaway, a family vacation, or a solo adventure, 30A promises a slice of paradise that's sure to capture your heart, just as it has ours!