Shhh, don't tell anyone that these are bedroom shots. My in-laws are here and I can only imagine the looks if I asked them to take these pictures! I am pretty sure they are not reading this, but if you are, sorry for judging.
On to the fashion. I LOVE this dress that I just got at Ross. They have the greatest dresses. I have heard from alot of people that their Ross sucks. Sorry that I have the jackpot one here. Come visit me, mmkay?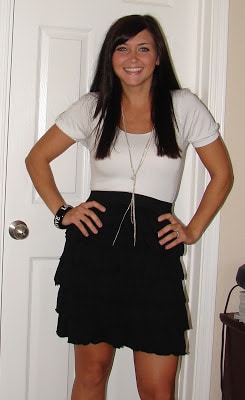 My sisters both said "what do you have on your feet?" They obviously don't like the booties, but I do, so they are going nowhere! They are my
Charlotte Russe
find from a few weeks ago.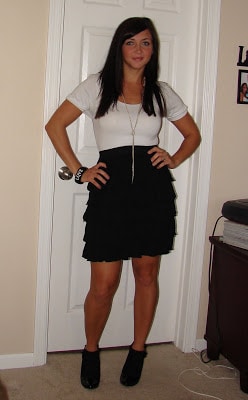 All jewels are from Forever 21. You think I would do a FF post without 'um?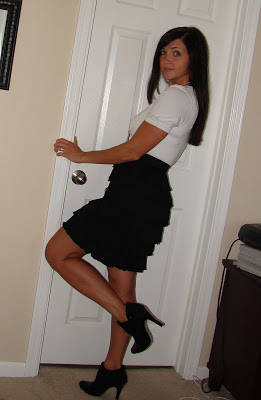 When you shake real fast it looks like those brushes at the car wash, right?
A blurry close up of the shoes. At least I don't have to worry about my sisters stealing them.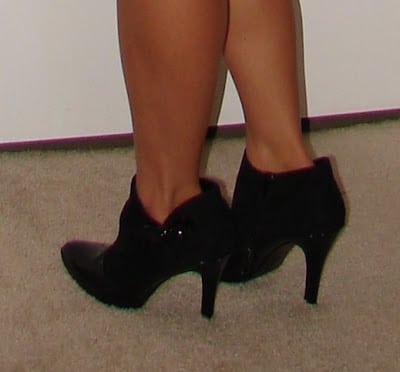 We are waiting on the hubs to come home so we can go to the Jelly Belly factory! If any of you are ever in the bay area, you have to go there. I adore Jelly Beans and you can have all the samples you want, then buy all the "belly flops" that are mutated and deformed for super cheap. Sounds like a perfect way to start a stomach ache, right?
Next week, I am going to show you a very controversial piece of clothing that my hubby hates. You are all going to have to vote on it, so get ready to bust out the honesty! (Not that I am for sure going to listen, but maybe!)
This Fashion Friday has been brought to you by Summer @