Thanksgiving is just 1 WEEK AWAY, y'all! I'm feeling pretty happy to be staying home and hosting this year instead of traveling, honestly. We just went to New York and are about to go to Florida in a couple weeks, so I'm going to spend the entire break in sweats! But, every time we do travel around the holidays, I'm always trying to find the perfect travel outfit. I've got the big day and the family pictures planned, but we often end up arriving at our destination, with the entire family there and I look like I've been sleeping in the car for 7 hours…
This year when we went to New York, I wore this look for traveling. My comfiest jeans, an essential white tee, a cozy blush cardigan and the best $25 sneakers you'll ever buy. You can take off the cardigan if you're hot, add it if you're cold and still look like a decent human when you're giving your grandma that first hug in a full year.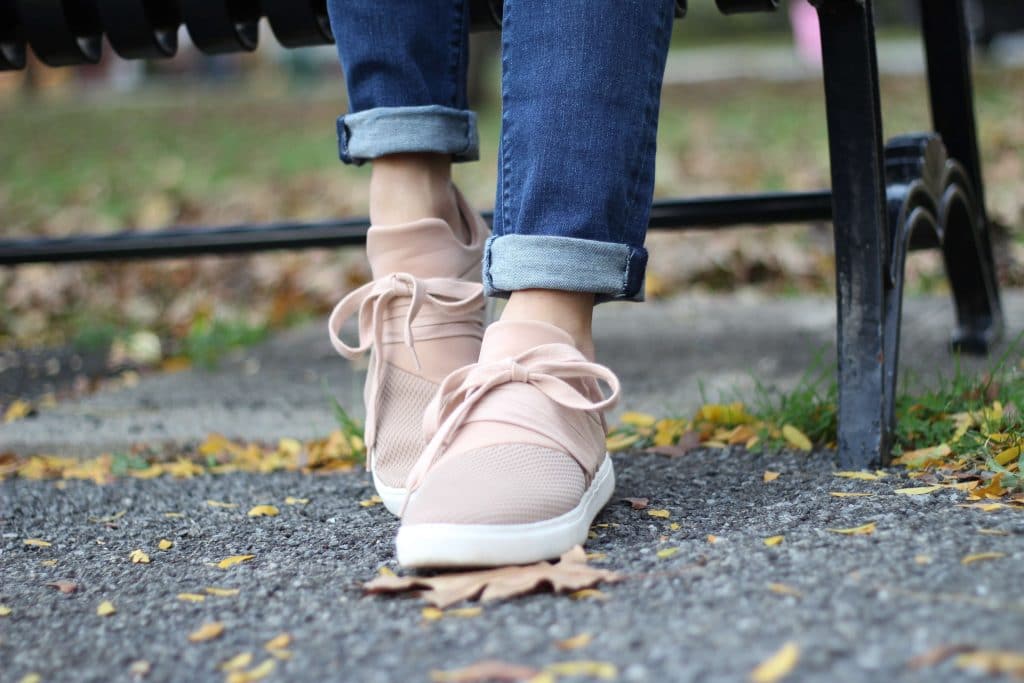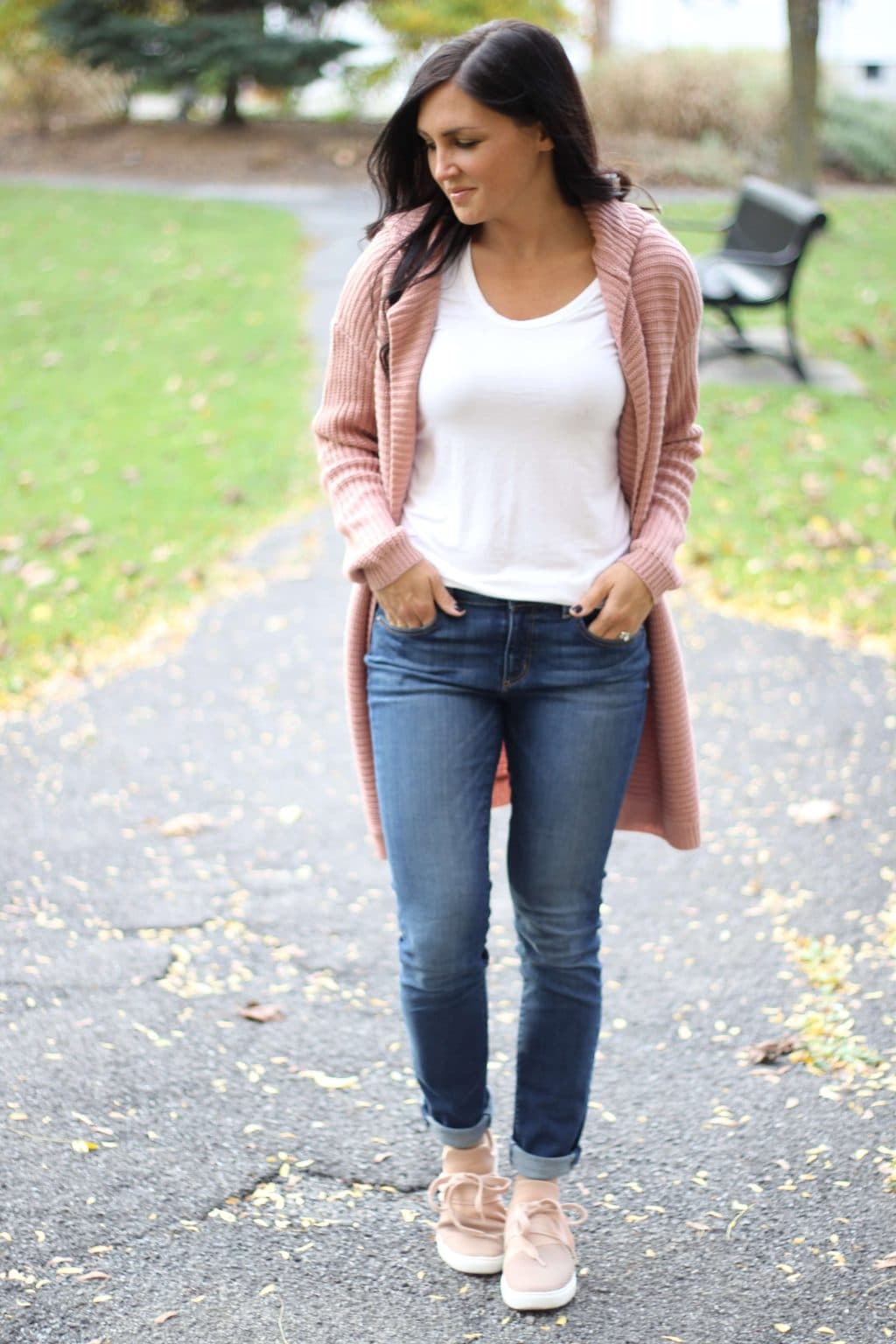 If you're lucky enough to be somewhere with colorful crunchy leaves, get your husband to take 7,000 pictures of you throwing them, until you're happy with one.
Sweater (another super cute option) | Jeans | Sneakers (dupes of these) | Tee (comes in 9 colors and is on sale 2/$14)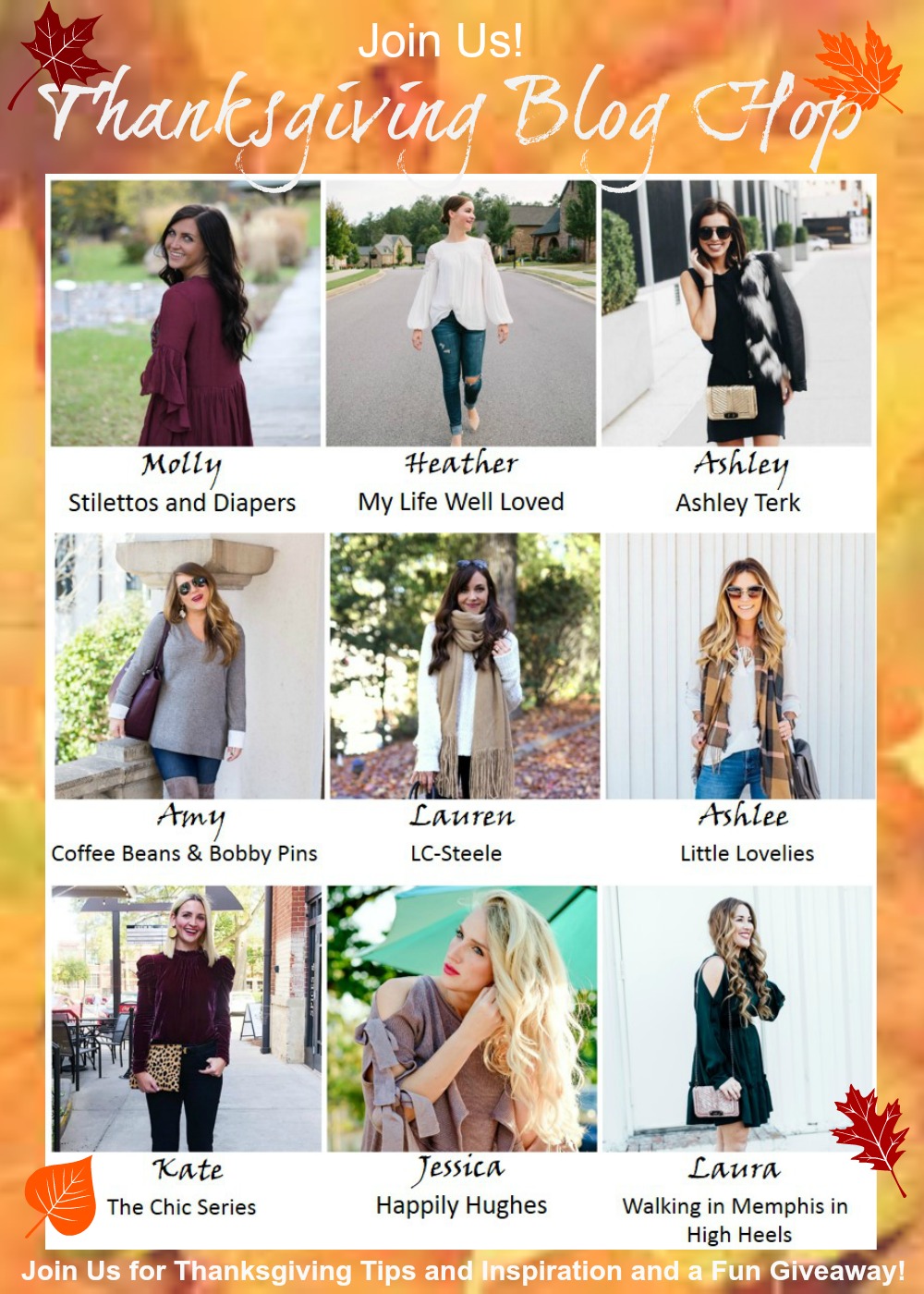 I'm so excited to be teaming up with some of my blogging friends to bring you tons of Thanksgiving & holiday inspiration! Make sure you visit them below and enter to win our TREAT YOURSELF Holiday giveaway that includes all the great prizes valued at over $500 in the Rafflecopter below:
Marc Fisher Booties // Oliver Bilou Purse // DIFF Sunglasses  // New Ralph Lauren Perfume  // Tula Skin Care Gift Set // Paris Hilton new perfume //
Starbucks gift card // Self Tanner // Perlier Skin Care Line // Molly Suzanne Gold Sequin Leggings
Visit my friends for more inspo: