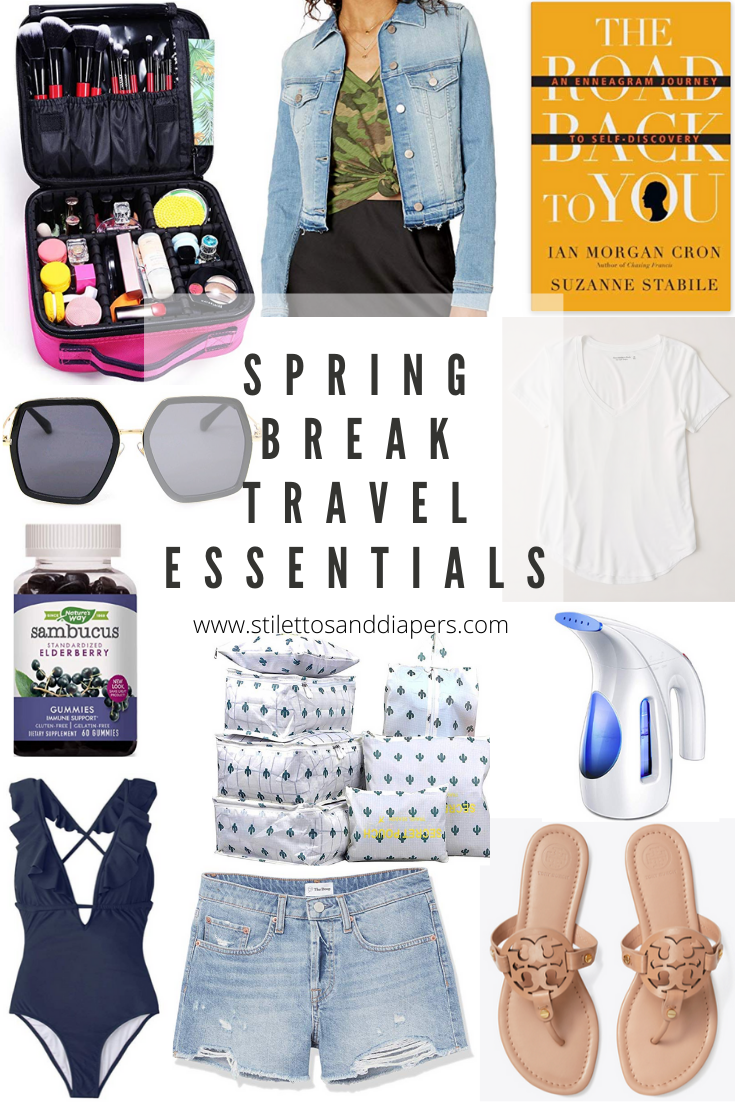 Spring Break Travel Essentials
I traveled with this all last summer and over the holidays and I can tell you it is the best! It has a hard shell and adjustable space inside. It comes in several colors, too.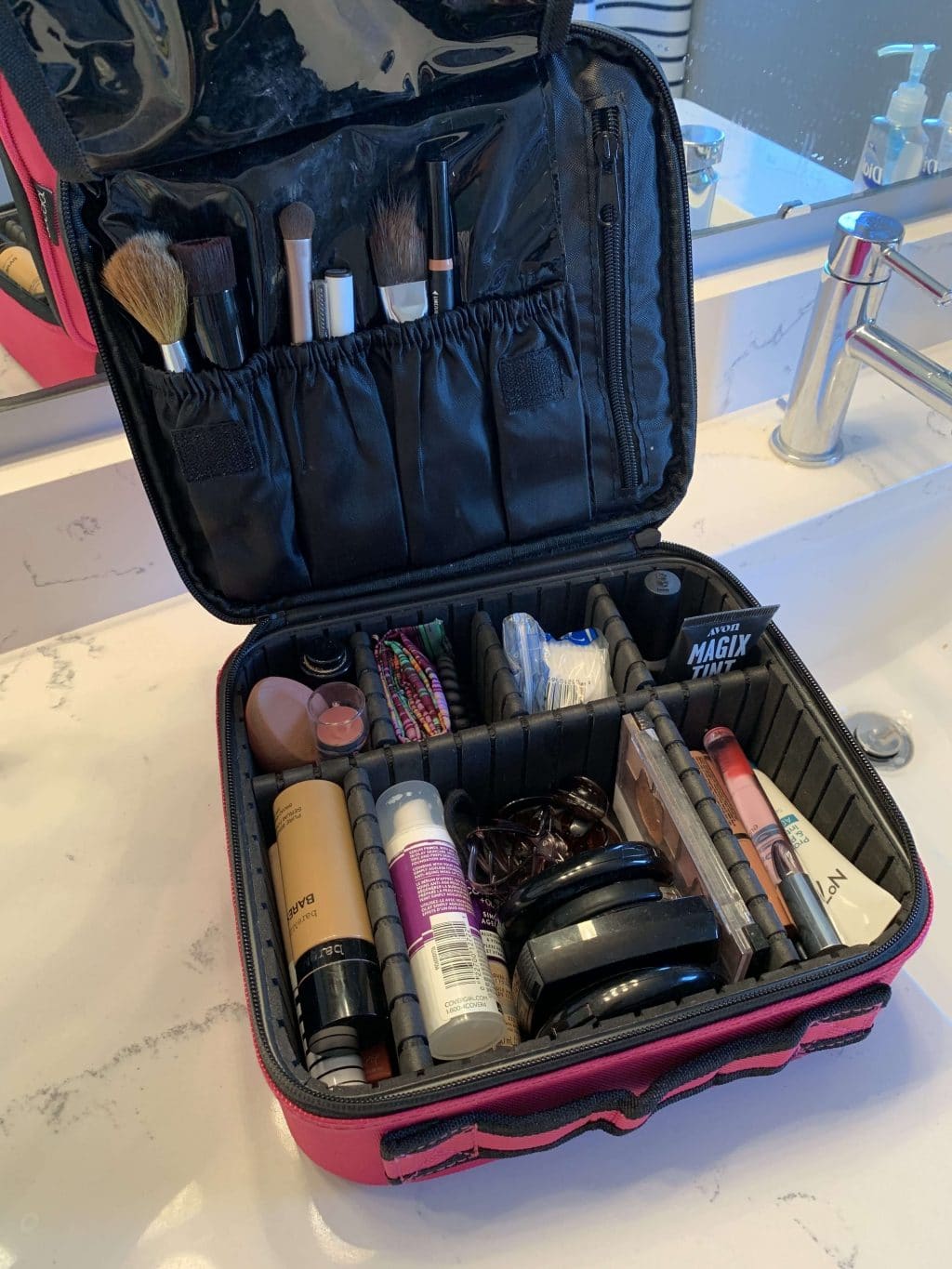 I got these total winner shorts this year and I'm in love with them. Not too short, not too long; they're the perfect denim short. Coming in a close second are these that I just got in the mail and they're only $15 right now.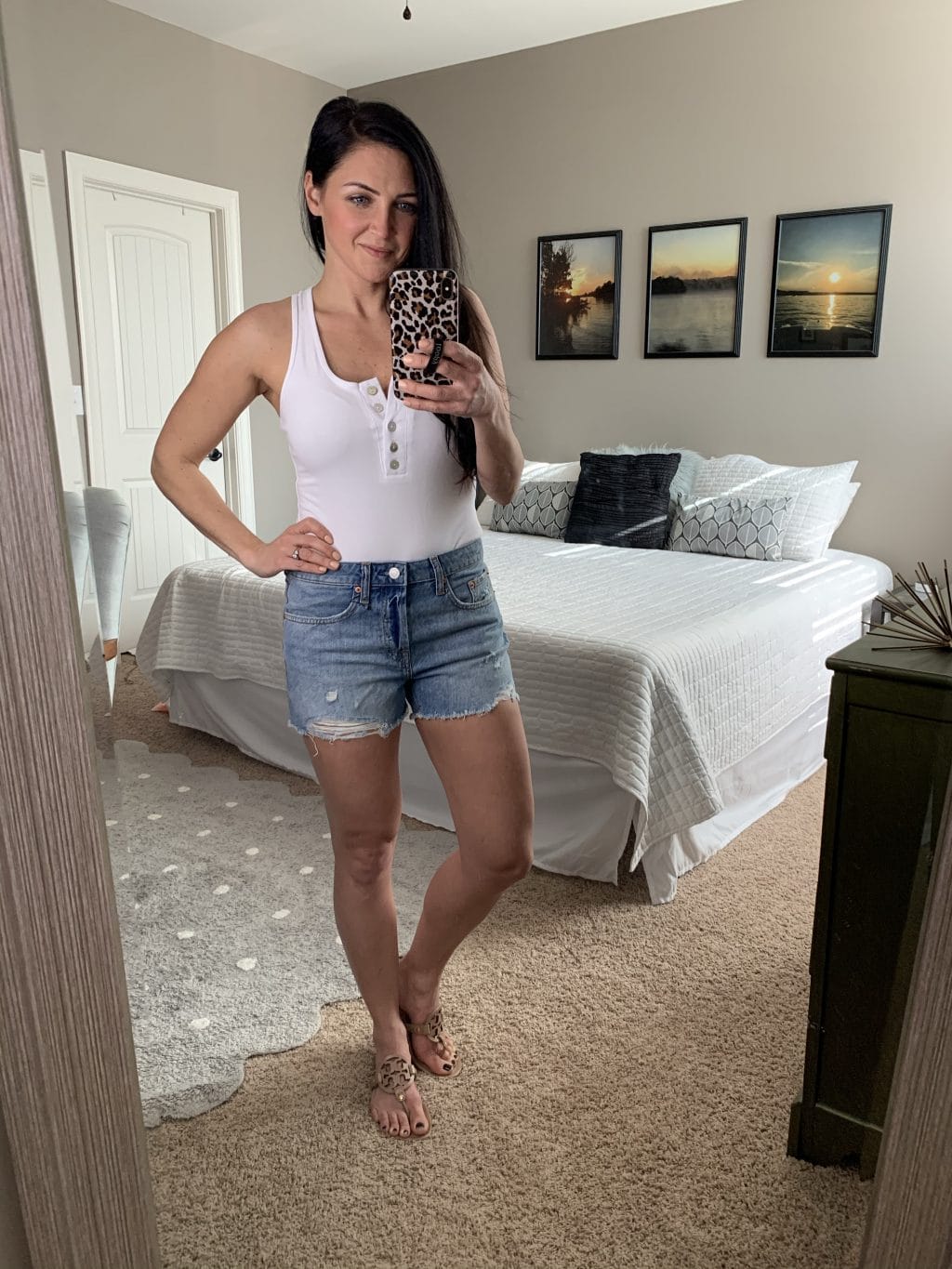 I love a denim jacket for Spring because you can make so many summer favorites work with it. I will wear this with leggings, summer dresses and flowy shorts on our Spring break.
This is one of my favorite suits! It fits really well, comes in lots of colors and is right around $30!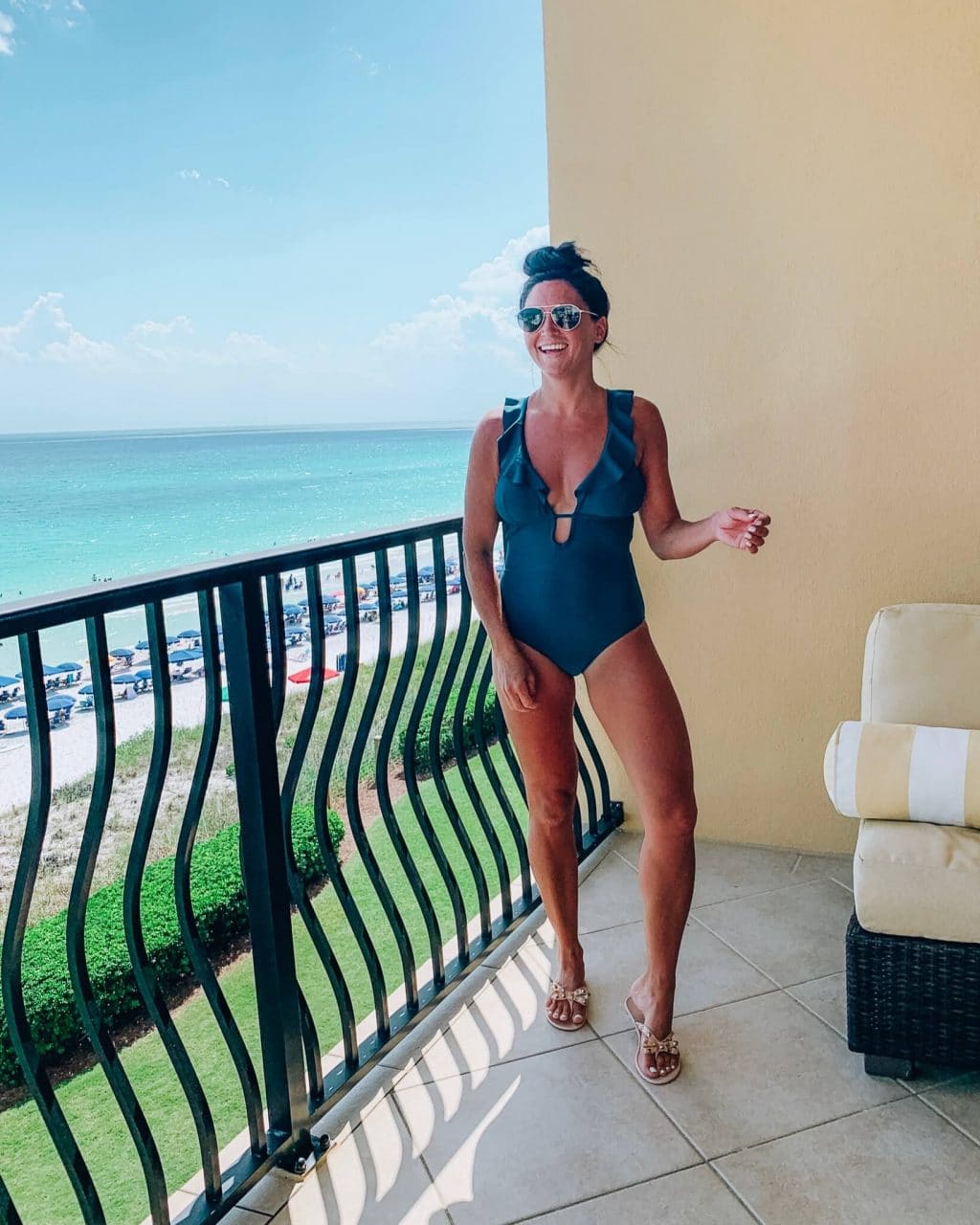 I absolutely love these sandals. They are pricy, but one of the few things that I say are absolutely worth spending more on. They can be dressed up or down! Another amazing pair are these studded jelly slides that I have. I wear these more casually, to the pool or beach and they're under $20!
I'm not a huge reader, but when I find something I'm really interested in, I enjoy it. The beach is just a nice place to read, too. I've been loving learning about the Enneagram personality test, so I'm anxious to dive into this book to learn more.
No way are we getting sick on vacay! These are coming with me and everyone will take them every day, just like we do here. If your family usually takes the elderberry syrup, these gummies are a great travel alternative.
A great white tee pairs with everything from denim shorts to skirts for dinner out. This one is an absolute fave of mine.
I just got these adorable sunglasses just for the beach! I didn't want to worry about sand ruining them or potentially losing them, so I grabbed this under $15 Gucci dupe and they're so cute.
If you've ever watch my try on hauls on Instagram, you wouldn't think I care about wrinkles at all. hehe. But I do for important things and having this little guy while we travel is so helpful! You can easily steam your outfit right on the hanger in a matter of a couple minutes!
I haven't traveled with these yet, but I am so excited to try them out! They get good reviews and I'm really hoping they help my suitcase from becoming a hot mess while we're traveling. Bonus points for this cute cactus print!
The best Spring break essentials for traveling to the beach or anywhere warm!