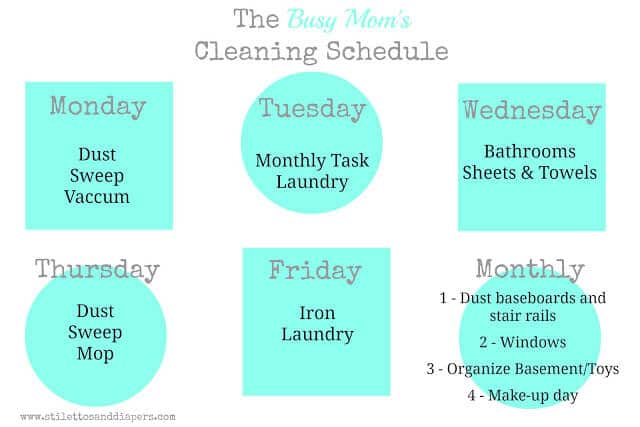 I wrote a post about my cleaning schedule almost a year ago now. Although I have strayed from it tons a bit after loosing my grove to baby #2, I'm back in the game now. 2013 will be the year of a consistently clean home for me! I made this new chart that is much easier to see, therefore much more useful!


Pin it. Print it. Use it.


Join the consistently clean house movement with me!