I did write this post for the first half of our beach trip, but I didn't realize that I never got around to sharing some snaps of the second half of our trip! I always come back from time at the beach relaxed and refreshed. We try to go as much as we possibly can and it's really like a second home there. It isn't as much as a break from my normal as some other trips are, just with having to cook and clean, but it's still one of my most favorite places in the world.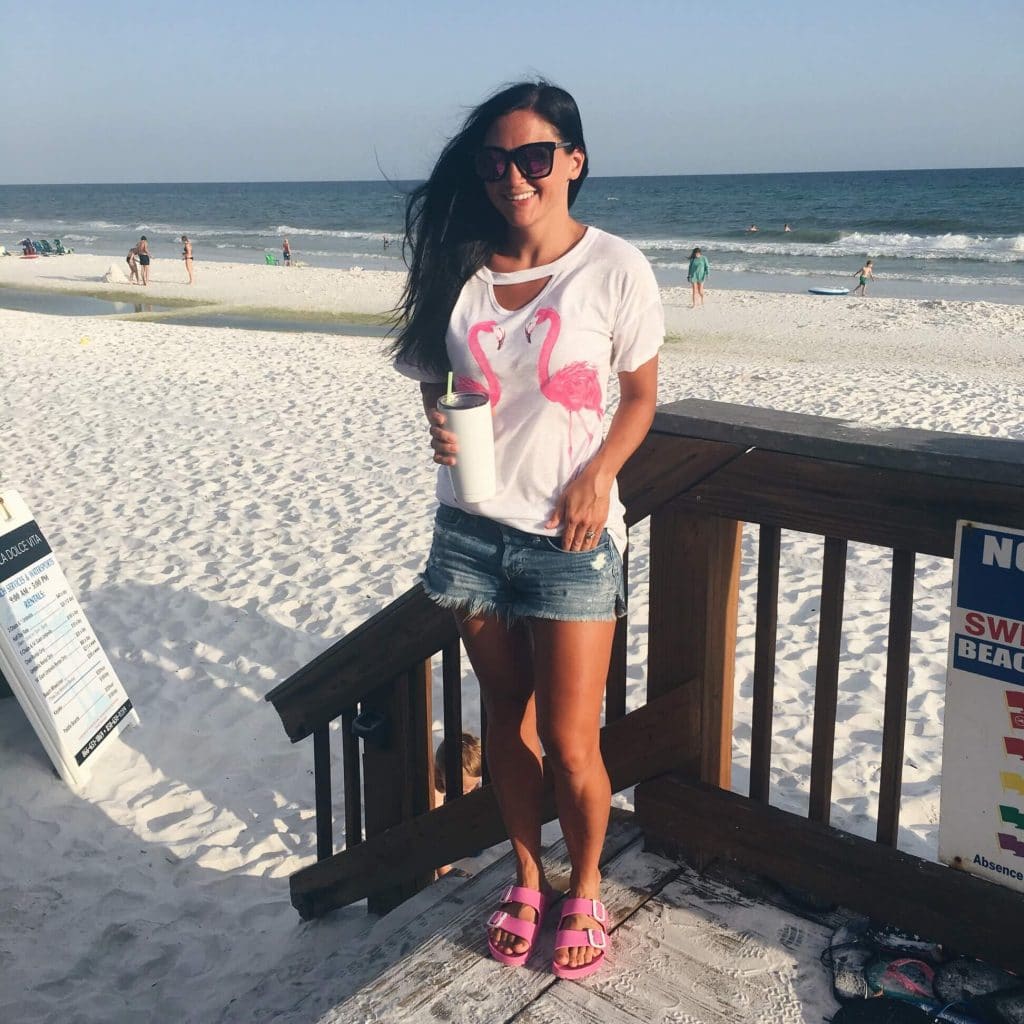 Tee (love the cactus version!) | Shorts | Sandals also available here | Sunglasses (use code MOLLY25 for 25% off)
Bikini (size up 1 size) | Sandals also available here | Float
Sandals | Shorts | Floral Top
Striped Suit | Margarita Float
If you missed my post about our date night at Surfing Deer, you have to check it out! It's a new absolute fave on 30A and I can't wait until next time we go back!
Where is your favorite place to vacation? Do you go to the same spot over and over?