For a sunny and warm day in Georgia last weekend, I had to break out the white on white. This gorgeous bag has been in my closet for a couple weeks and I was itching to use it!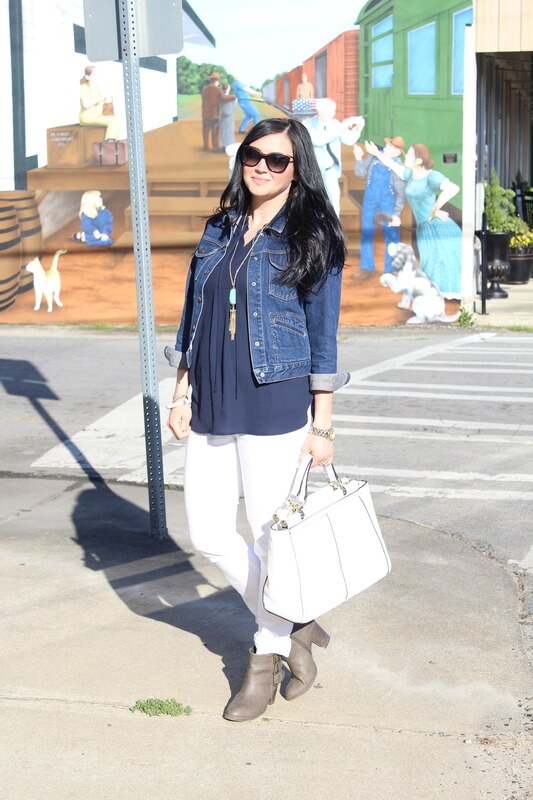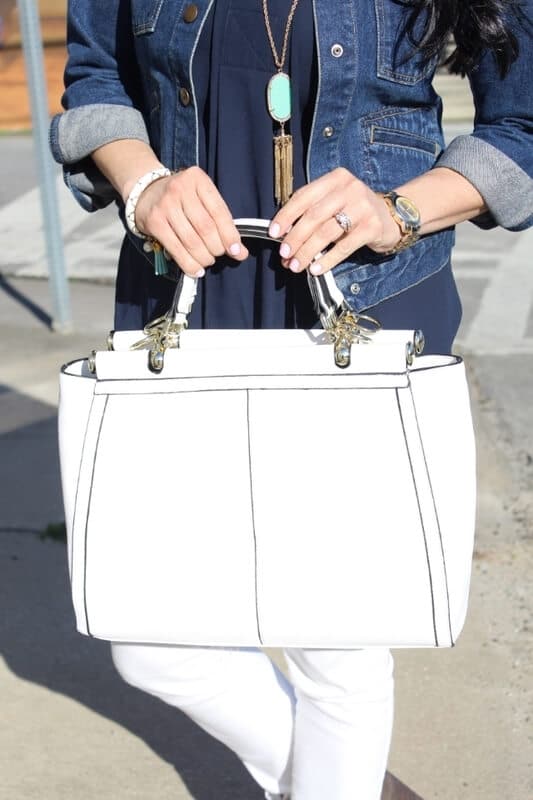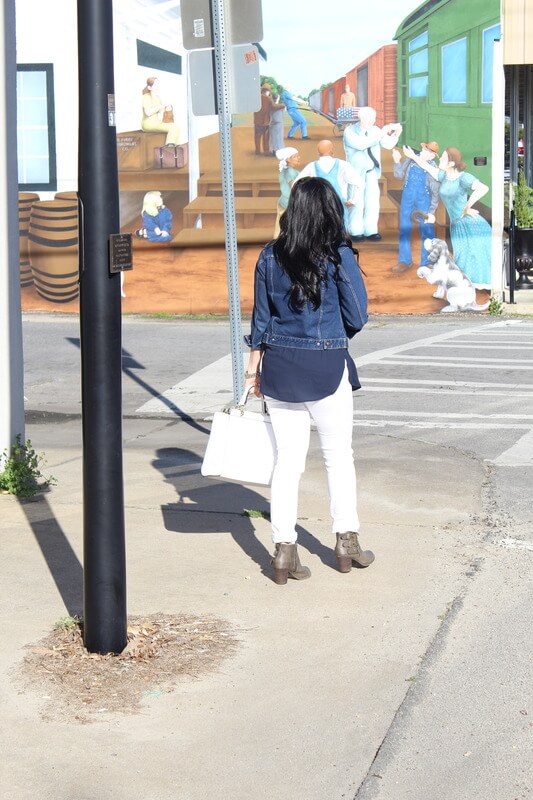 Top c/o | Skinnies: Old H&M similar here | Jacket | Sunglasses | Booties | Bag: Merrick c/o | Necklace | Bracelets, here and here | Nails: Tickled Pink
Amazingly, the day of shopping, going to a show, drinking milkshakes and little one chasing, ended with nothing getting all over my pants. Pretty big feat if you ask me! Now I need to find some more pants that fit just like this, because they're really comfy on my 14 week bump!
Shop the look: