It's Christmas week! I can't believe it. This week is insane for us and I don't know how much baking we'll even get done with moving into the new house. We are definitely making Christmas dinner at the house and sure are going to try for some extra baking! These are some of our favorite festive treats, in case you're looking for something delicious to make this Christmas!
Christmas Recipes to Try This Year
This recipe is one of the most impressive looking things I make! They look difficult, but they really aren't. It's your basic oreo ball, dipped and served in mini muffin papers to make them more truffle like!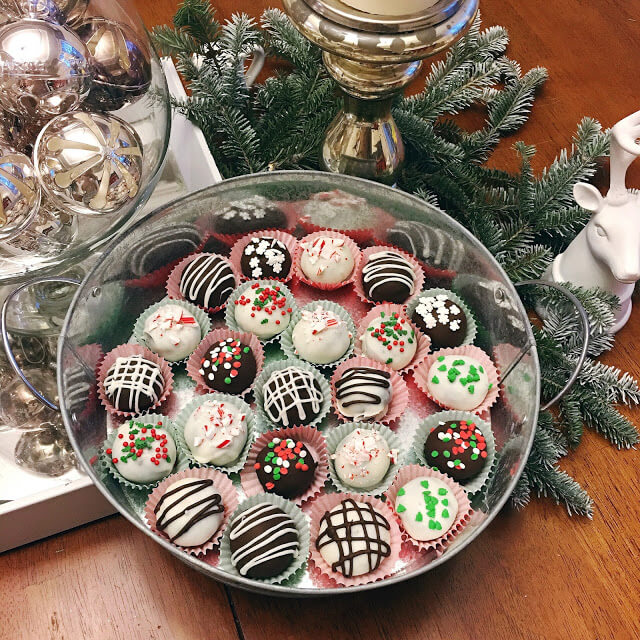 I've made many insane cheese boards made for parties, but I think this one I made for a Christmas party a couple years ago is my favorite. I broke down in the post what I used and how to make it Christmas like! This is the best for a party with literally no cleanup.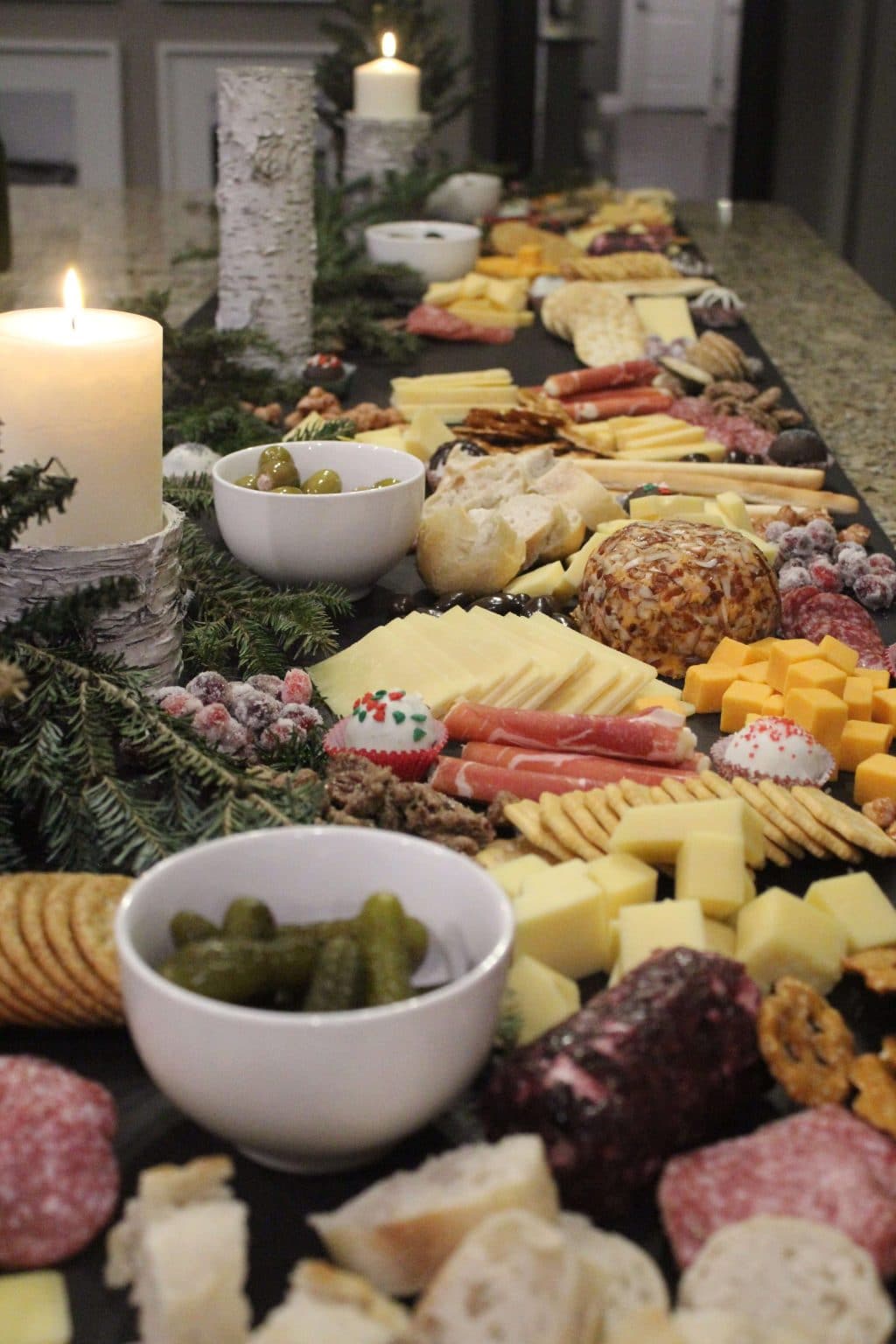 One of the oldies on my blog, this easy fudge pie was a staple in my house growing up. I put the peppermint spin on it for Christmas, but the recipe is insanely easy and delicious.
I took my former Starbucks barista skills and turned a peppermint mocha into a martini! This one is delicious and will hit you quickly, if you're not careful!


These are so gorgeous (even though my very old picture doesn't really do them justice!) These are good to add to a cheeseboard, to skewer for a festive cocktail or just to eat alone! They do take overnight to make, but only a couple ingredients!
Happy Christmas cooking!