The best red, white and blue eats for your July 4th! Backyard BBQ, or just being festive with your family, these patriotic dishes are sure to bring smiles!
Happy July, y'all! You know it doesn't take much for me to go overboard on themed food and the patriotic holidays are some of my favorite to cook for! I have many favorites that are perfect to whip up this weekend, no matter what your plans are!
Red, White and Blue Eats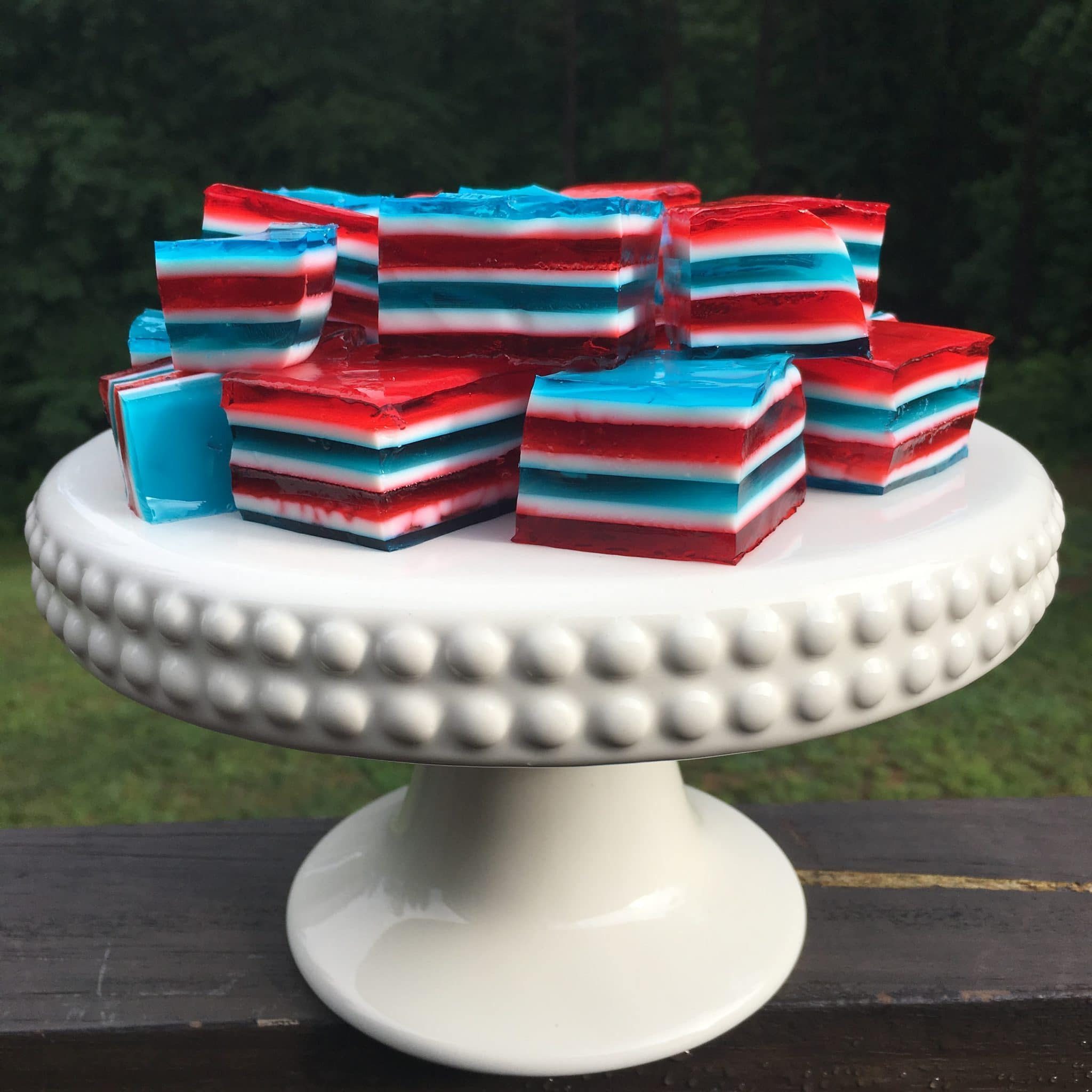 I have made this so many times for so many holidays and it's always a hit! If I'm bringing them to a party, I make it in the pan and cut into squares for the kids and then I make them in small plastic cups with some water replaced with vodka for the adults! This was one of the very first recipes I ever posted on my blog and it's had tons of views since!
I made this salad for supper club and it was a massive hit! I am making it again this weekend for a BBQ. The goat cheese and little bit of balsamic glaze replace the need for a dressing!
I made this last year and while it's a bit unassuming on the outside, oohs and ahhs come after you slice into it! I made the icing far too thin last year, but it was perfect the year before. See the pic below for that!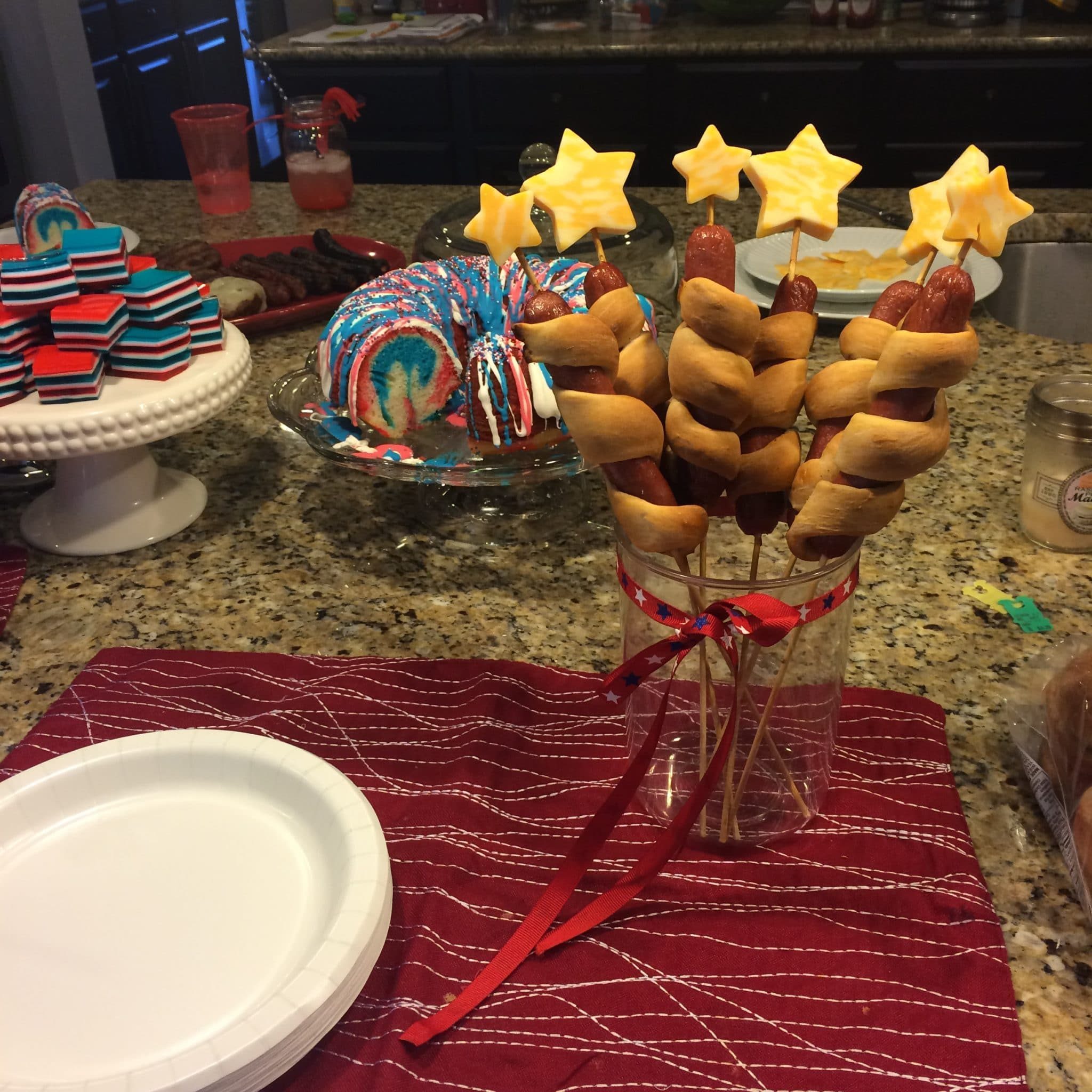 How cute are these for the kids?! And they're very easy to make!
Berry Trifle
I don't think I even have a recipe for this, but I've whipped it up many times! I buy a pre-made angel food cake, cut it in cubes and layer it with berries and 1 block cream cheese and 1 tub of cool whip mixed together.
Cheese Board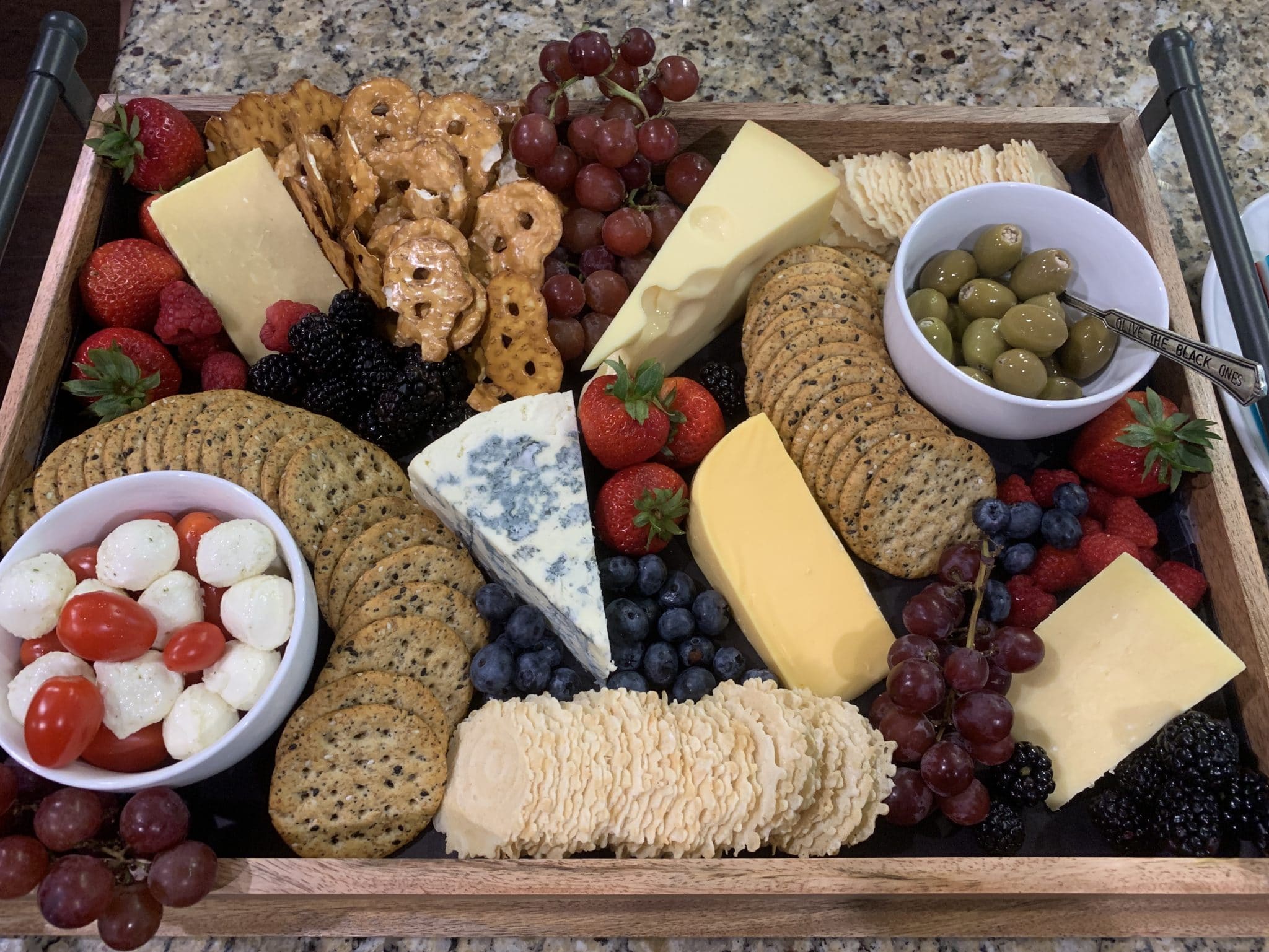 It doesn't take much to make a cheese board festive for July 4th! I added a bowl of mozzarella balls and cherry tomatoes, berries and a piece of blue cheese to last year's board. Brie cut into a star and pomegranate perils also would be perfect!