We Bought A Beach House…Welcome to Anchors Awey!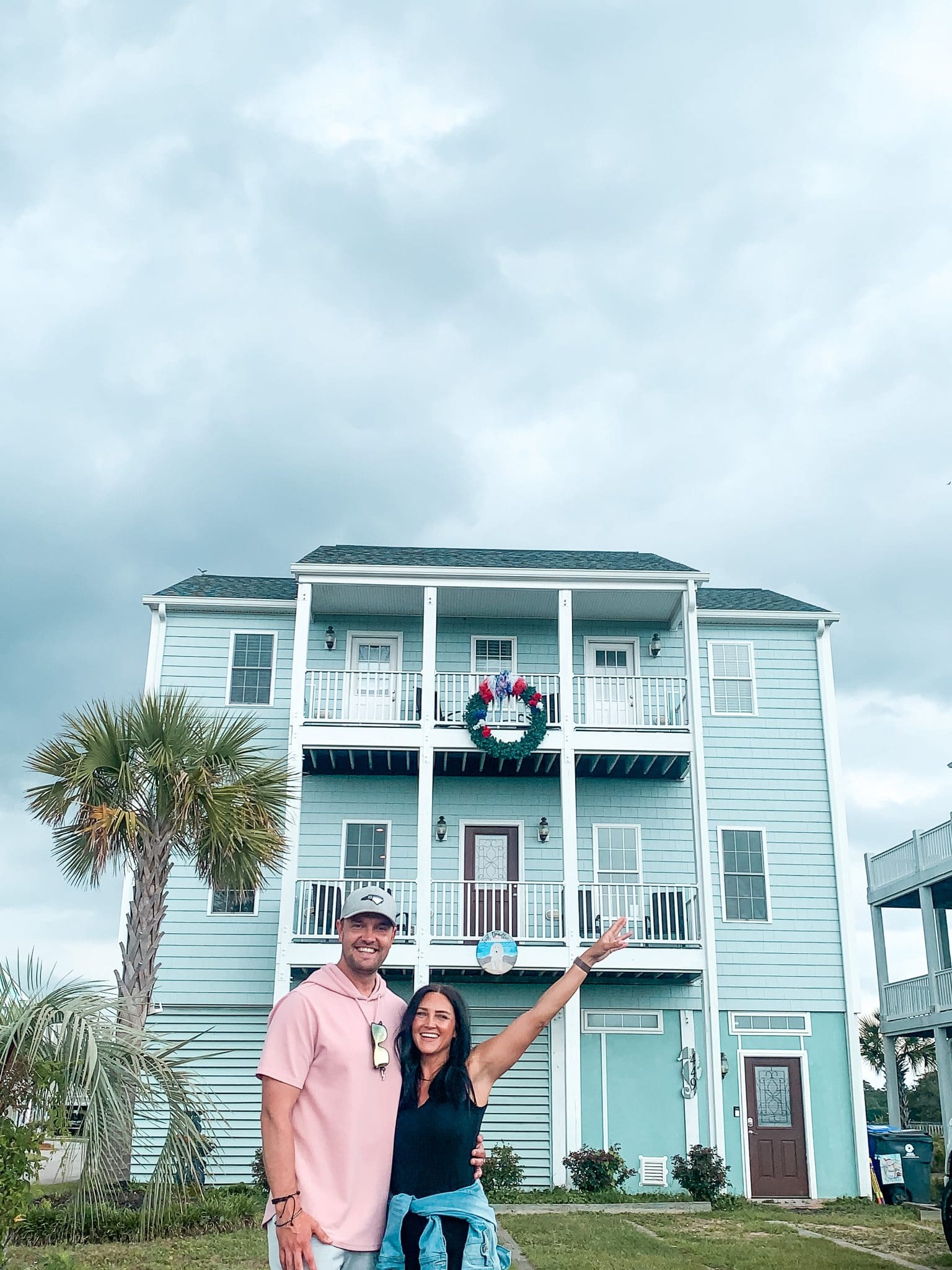 After quite a bit of time searching, we were finally able to find the perfect beach house in Ocean Isle Beach, NC. It's amazing how God worked it out, from it not even being in our realtors MLS, to a virtual tour, beating other offers and closing just 30 days from the time it popped up in my phone. We are SO grateful and excited about this place we've named, Anchors Awey!
We had to honor renters that already had it booked, so now through mid August, we will be patiently waiting to get there with all our stuff! We will be remodeling the first floor that is more like a rec space, adding an outdoor shower, painting, redecorating and ultimately, making it our own. Thankfully, that second floor Christmas wreath is already gone. 🙂
The house has ocean views from the front decks, intracoastal views from the back decks and a community pool for the 14 home neighborhood right behind it. We can't wait to be able to rent it to family and friends and that includes you!
I'll be sharing the website and more info as it comes, but until then, feel free to follow along on Instagram as we get the place all set!