I wore this look back in December, I think, and forgot to post it! We've been making a point to get out on date nights at least monthly and it's been so great. It's not easy or cheap, but it's totally worth having time that we can spend on us. We've been doing mostly dinners, but this year we've talked about mixing it up and doing some different types of things for "date night". I want to rock climb, but The Hubs doesn't seem thrilled about that one. I think we'll be making some compromises in the near future!
I love a good bodycon dress, especially for date night. They're fitted enough to make me feel dressy, yet super comfortable. The winter is a perfect time to try one with a jacket like this leather one that I love! (If you love the look of bodycon but don't feel comfortable with the tightness, try a fitted short underneath!)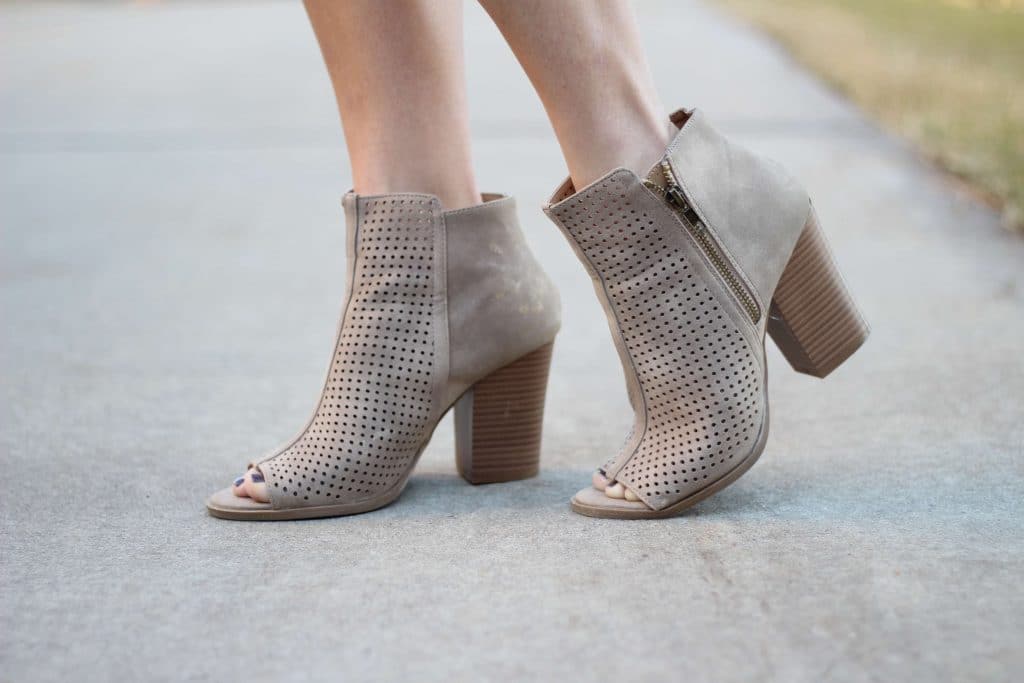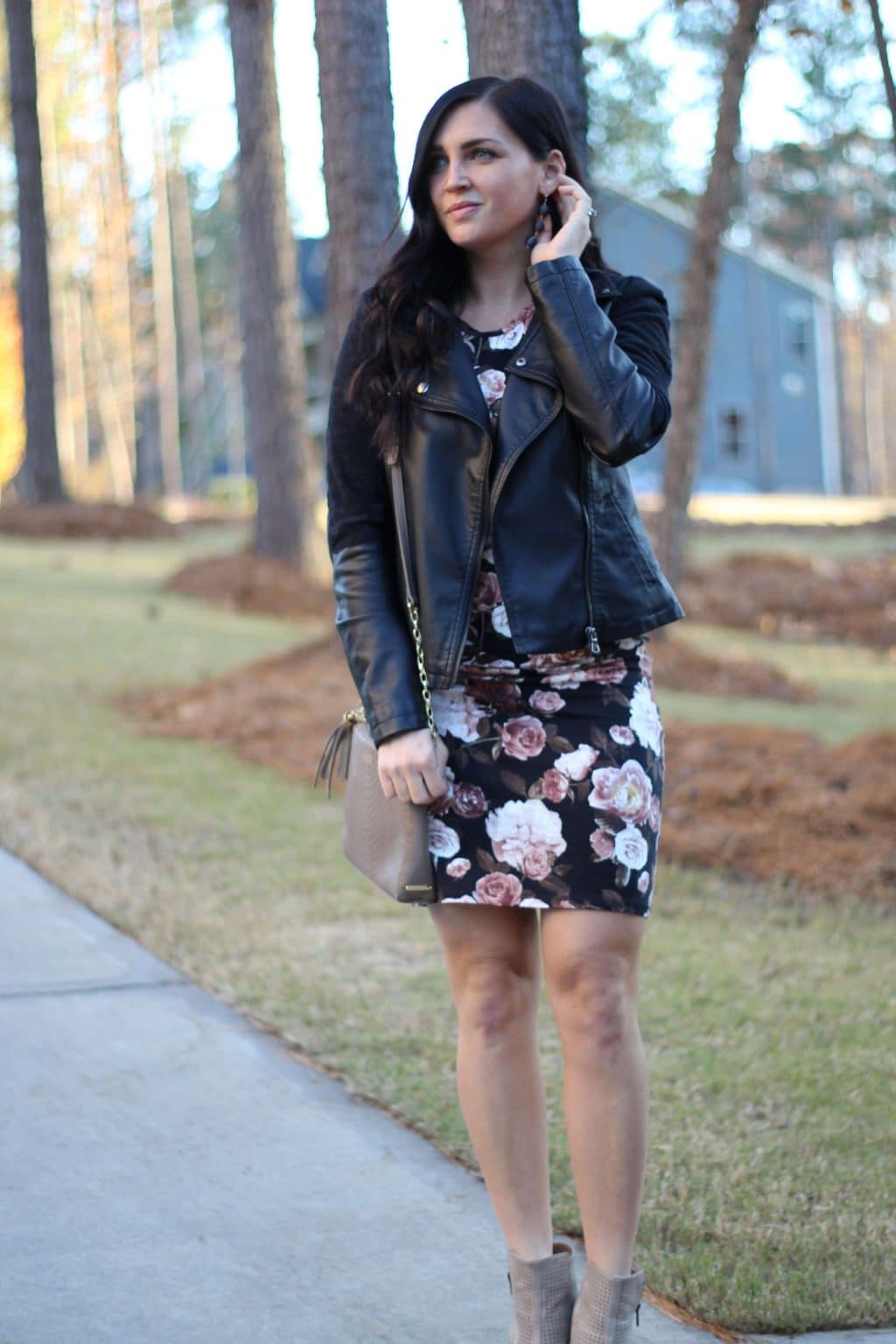 I've never been a huge earring person, because I thought they really hurt my ears. Or maybe they did. But I've been wearing them more lately and love the added bling! The ball drop earrings are one I really shied away from because they look heavy, but these Sugarfix ones aren't at all!
On Molly: Dress: sold out, similar | Bag | Earrings | Jacket | Peep Toe Booties, sold out, similar
On The Hubs: Top | Vest, similar | Jeans

I'll be on a 15 hour field trip to Raleigh with a bunch of 4th graders tomorrow, so if you want to follow along some interesting adventures, follow me on Instagram!