Hope you all had a wonderful long weekend! We celebrated Lincoln's Birthday big all weekend long! Friday, we boated with his best friend, ate McDonalds, just like he asked for and opened lots of presents. My wild little 5 year old took a bite out of the side of his cake before we put the candles in it and wanted his temporary tattoo on his butt. Haha. This kid keeps us on our toes!
We got out on the lake early on Saturday morning to get some surfing in before the holiday crowds came out. It was a little chilly in the mornings this weekend, which made for perfect lake days! I brought my new motivational water bottle and drank water like a fish all weekend. I'm loving how on top of the hydration it's keeping me!
On Sunday, we started off with Church and a back deck brunch with some friends and ended the day with a night time fire. With some pool time thrown in the middle, it was a wonderful way to spend a Sunday. I made "cherry bombs" that were a big hit. The cherries were soaked in vodka overnight, then you lightly dry them and dip in white chocolate and sprinkles. They were super festive!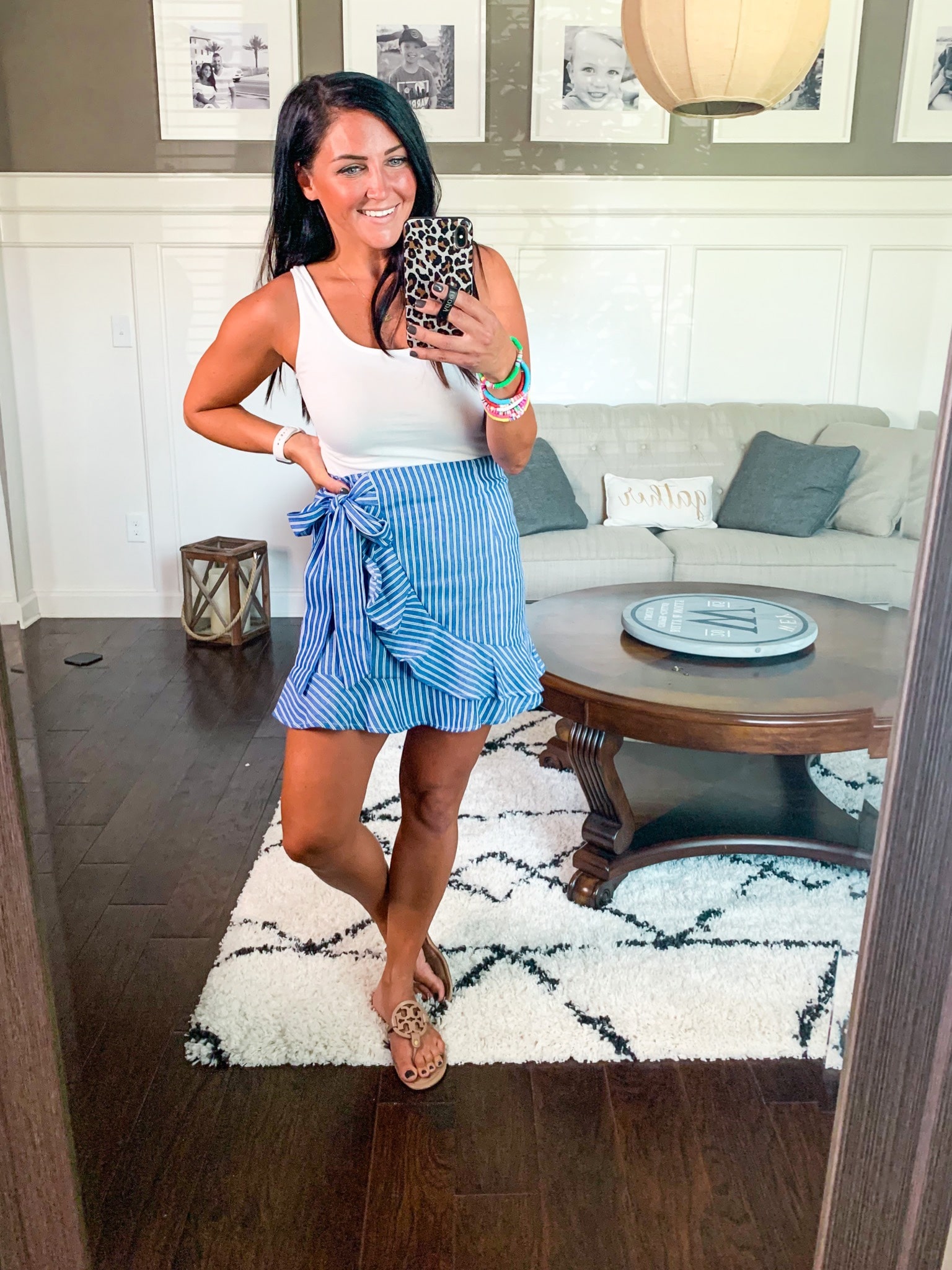 We started Monday off lazy and tried to regroup our house for the week. We had a new Krispy Kreme open and we had been wanting to check it out, so we took advantage of no plans and went for donuts! They have donut milkshakes and donut ice cream sandwiches, plus this super fun donut wall that was perfect for some photos! It was a really fun way to end a holiday and birthday weekend!

If you missed the good Labor Day sales, don't fret. A few of my faves are still happening!

Old Navy – Up to 50% off sitewide

Express – 40-60% off everything
Hope you all have a wonderful, 4 day week!