When it's only 40 out, but the sun is shining, it's time for some winter whites! I must admit that I was very hesitant to pull out the white in winter, up until last year. Once I did it, though, I was hooked!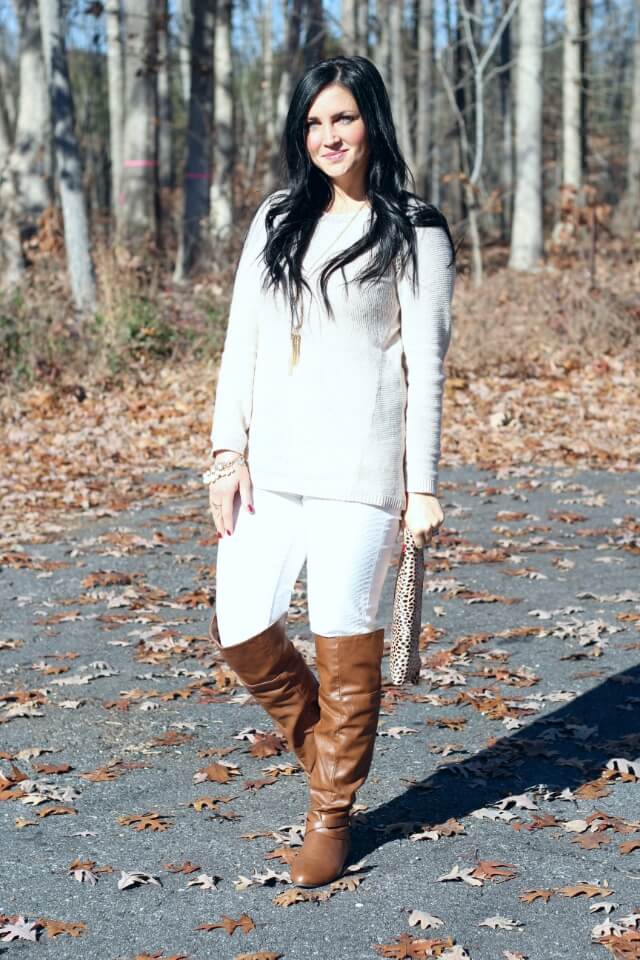 Shop the look and similar:
I just snagged this sweater at Kohls for $16 plus all their crazy discounts and Kohls cash. I think it ended up being $10 when it was all said and done. I think everyone needs some good, basic pieces like it to throw on in a hurry. I LOVE the leopard foldover clutch everyone and their brother has, but instead of spending $220 on the original, JustFab to the rescue. Got it in their $25 sale!


Are you a fan of the winter whites? And would you do an all neutral look?