Happy Valentine's Day! This outfit is not festive and neither are the pajamas I'm still in right now, but I love Valentine's Day just the same!


I got this cold shoulder sweatshirt a couple weeks ago and it's become a go to. It's soft and cozy like a sweatshirt, but the ruffle and shoulder detail make it work for a much dressier event. And you'll love this…it's under $15 right now!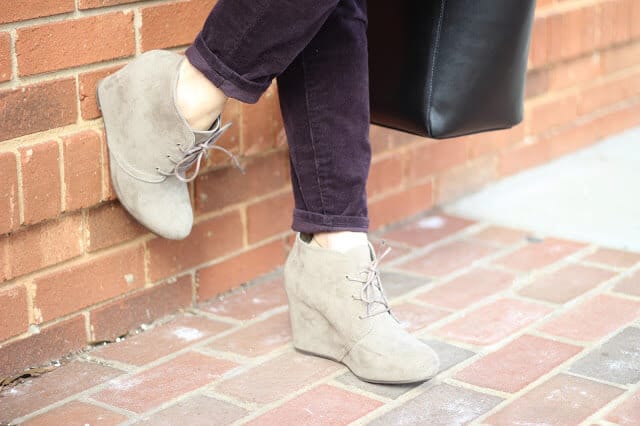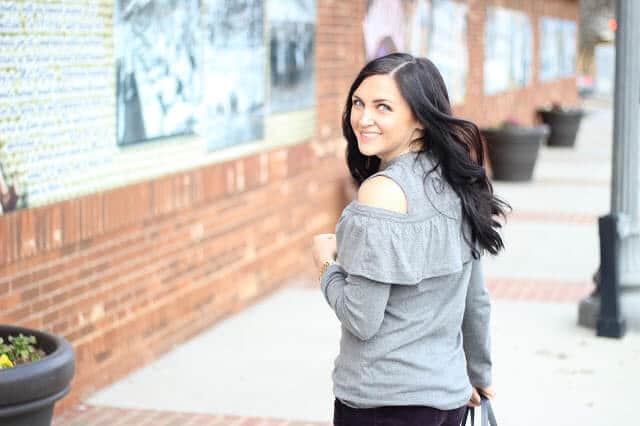 I've had these corduroy pants from J Crew for a couple years now, but rediscovered them in my closet purge. I decided to give them a whirl one more time before the spring officially hits! I was surprised to see they have them again this year, but only a few sizes left. I did find some plum colored skinny jeans that aren't cords, so you could get a lot more wear out of them!
Valentine's Day is going to be a slow paced one here. We had a fun morning with pink cinnamon buns and have big baking plans this afternoon! That is after we make a special delivery to a special girl. How is my 3rd grader giving Valentine's gifts already? It's so exciting to me!
Shop the look: