Target has $10 off $40 in womens clothing, shoes and accessory purchase through tomorrow, so it's a good time to share with you some of my recent Target favorites! I am still eyeing these cute hiking boots and feel like it might be time to grab them!
Recent Target Finds
I wore this tee on my birthday and had lots of questions about it! It is so soft and gives me all the Free People vibes. I'm wearing a size small, but could have absolutely sized down. It's plenty long to wear over leggings and would be a great layering piece.
The website calls this a t-shirt, but it really isn't! It's thicker, has cuffs at the sleeve and a really flattering pattern. It comes in a few colors and can be dressed up or down.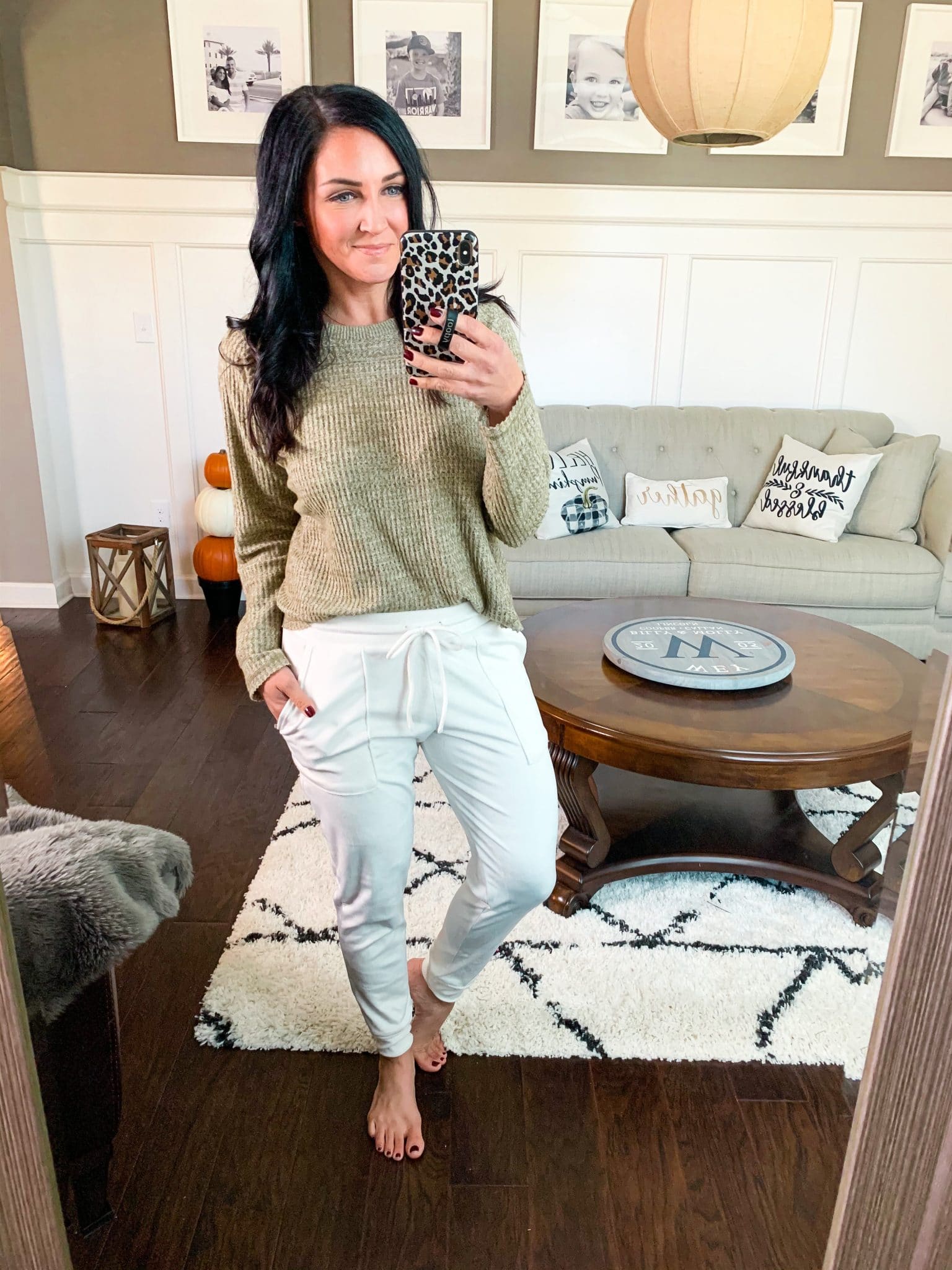 These joggers are so buttery soft and are more of a velour feel. I am wearing a size small and they are a little roomy on me. The sizes are hit or miss right now, but since these are a new item, I'm hoping for a restock!
I thought these were so fun and had to try them! I'm wearing a size small and they are way big. I suggest sizing down! They are very comfortable and can be dressed up or down. These would be perfect dressed up for a Holiday dinner, because they have plenty of eating room!
Leopard and pj set? Now this is my love language! These are insanely soft and I love that the tulip hem makes them perfect for us shorter girls! The top has a twist knot front and cuffed sleeves. I'm wearing a size small and the pants run slightly small and the top slightly big.
Other Target favorite finds: