Pretty sure Cooper wants to be a photographer. He's always loved taking a turn with the camera, but last week, I just gave it to him and let him take pictures of whatever he wanted. I imagine these to be all of his favorite things.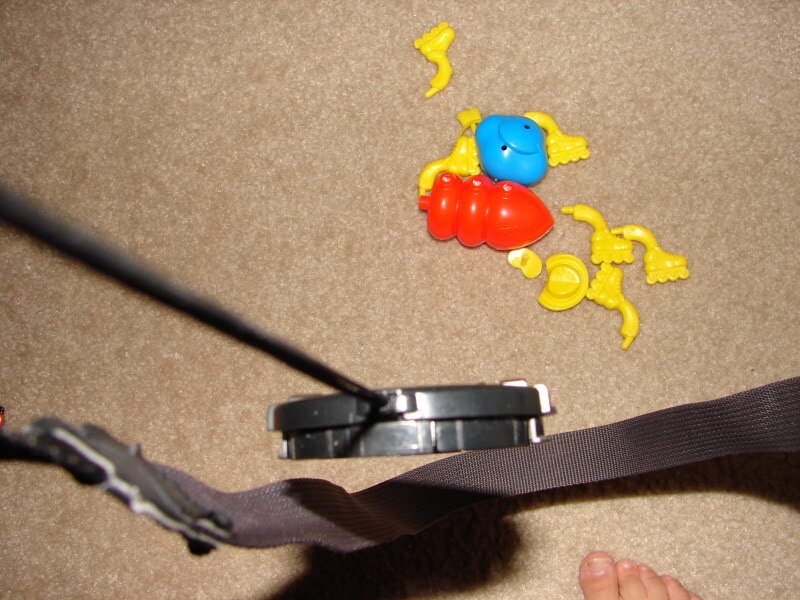 The Wonder Red tattoo from PBS that he asked me to put on my foot. Which, by the way, is still there…5 days later.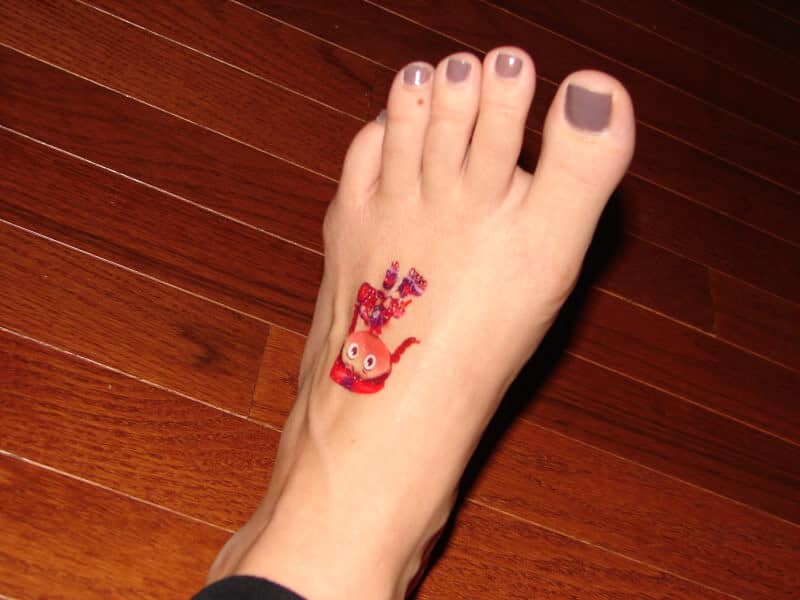 Pictures on the hallway bookshelf
His beloved Toy Story bag
Can anyone guess what this is?
The XXL Michael Scott shirt bought as a joke for the hubs from my Bro-in-law is now a fave maternity shirt.
Day #2 with the camera brings us to Cooper's room.
Daddy getting ready to hang up some pictures.
Monkey canvas' for the boy's bathroom and a hanging airplane for his room.
The fan that he helped Daddy hang up. Love that he loves the projects with Dad!
Buzz Lightyear after an apparent crash landing.
The view from his bedroom window.
And lastly, some of the cutest tootsies around!
I started a folder on my computer labeled "Cooper's Pictures". He tells me, "Oh, that's the one I took!" He is so proud and I think I'll let him snap away on a regular basis!
BTW, sorry if all my pictures being off center are making you crazy. I'm about to get a remodel and I'm hoping she can heal whatever my little blog's sickness is!