Nothing makes me happier than Spring clothes in this chilly weather! Maybe that's why this is my 3rd Amazon Spring haul! I can't wait to actually get to wear all of these fun pieces from this edition of Spring Amazon Finds!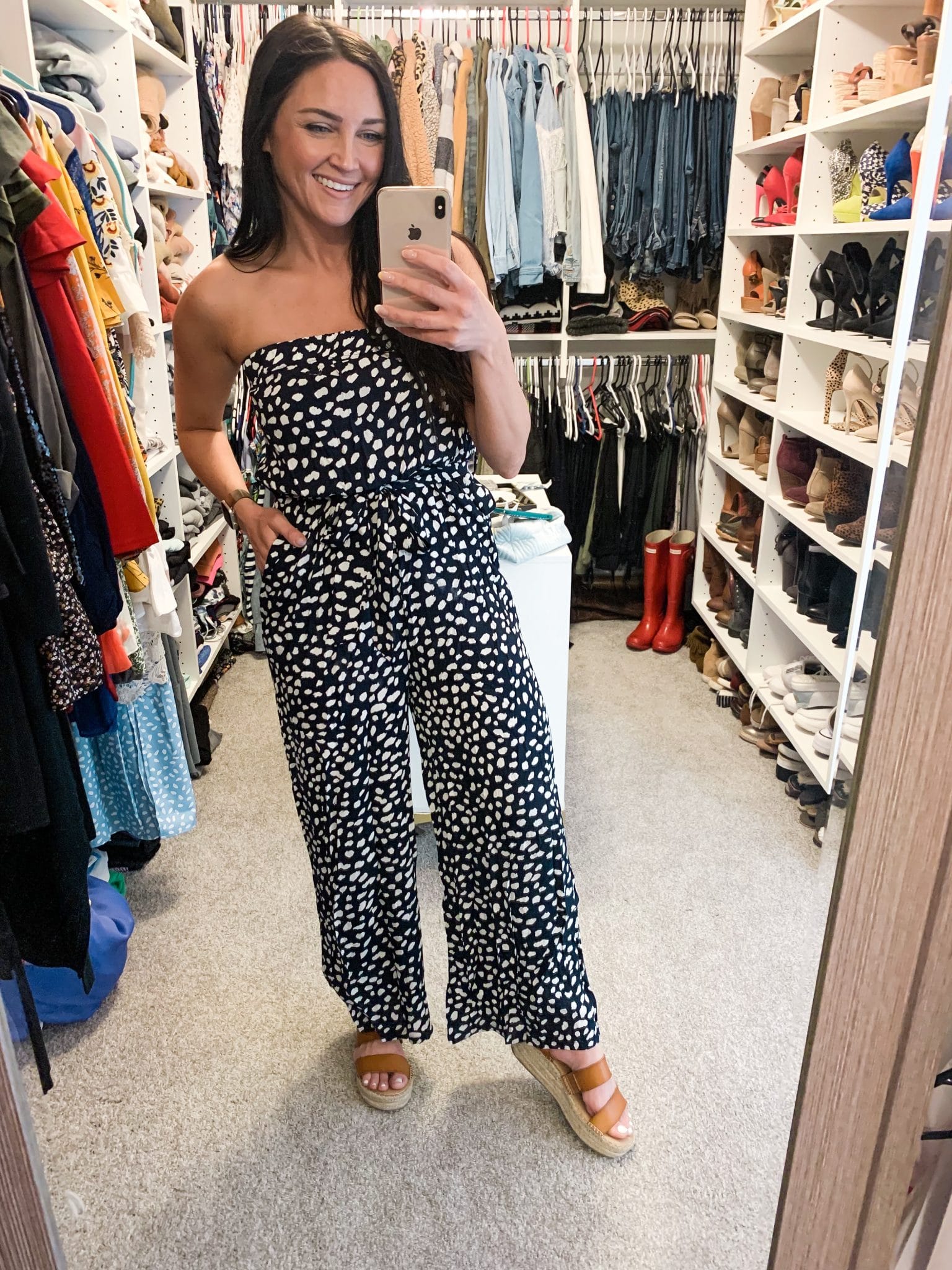 This is such a fun print, but it also comes in lot's more! The top is more oversized and can easily billow over if you're shorter in the torso. The length is great and the pockets and tie detail make it a top pick this month!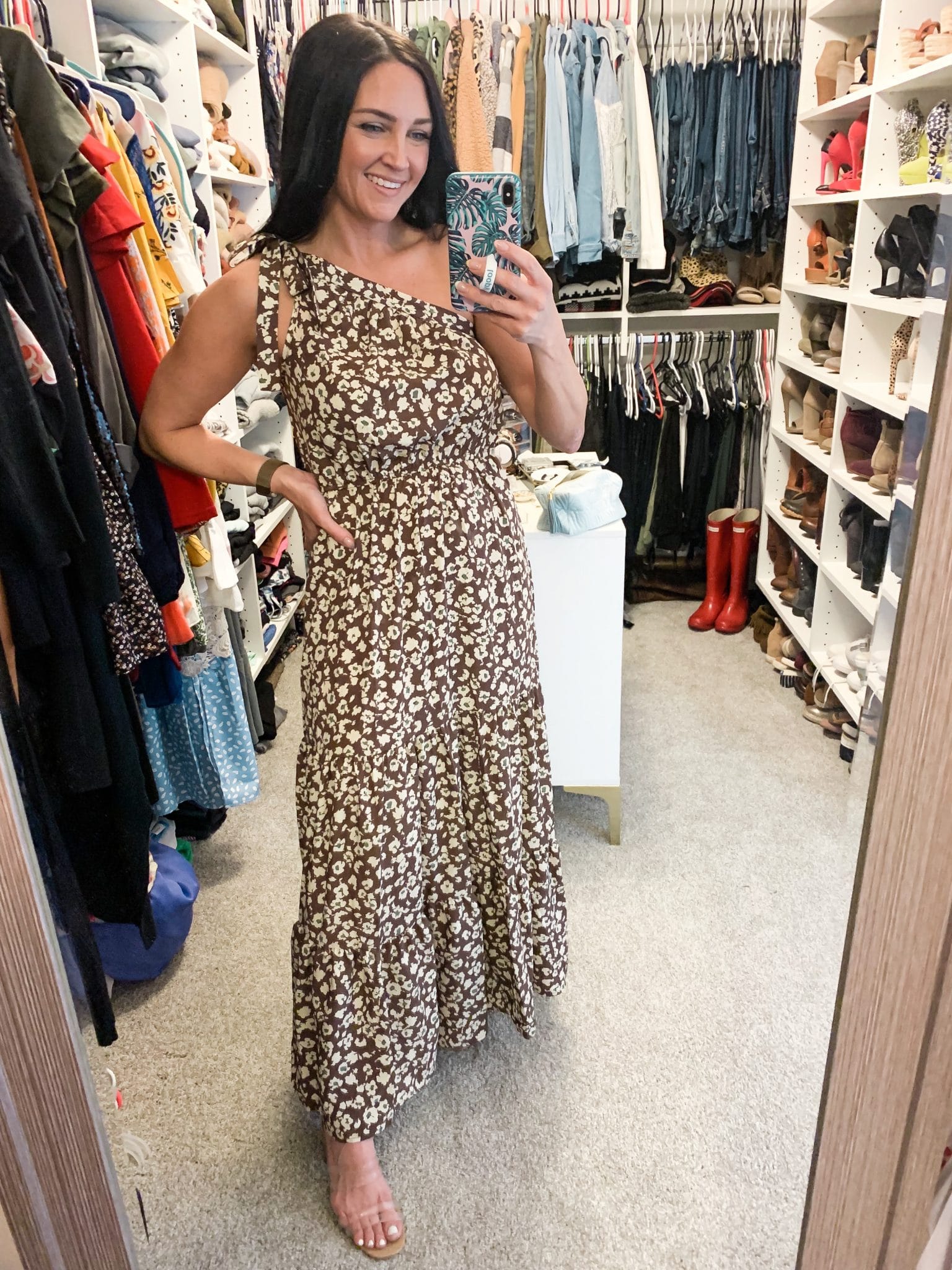 LOVE the adjustability of this dress! The shoulder tie is functional, allowing you to tie it up at the height that works best. The waist is cinched in with elastic, giving it good shape. I ordered color coffee and actually swapped for a pink version that feels more springy!
This dress is the perfect, feminine dress option! It's so comfortable, is nice and airy and has a sheer panel for the bottom ruffle. It's called maxi in the listing, but is not even maxi length on me. It is a great length, perfect to wear to a Spring or Summer wedding and comes in lots of colors.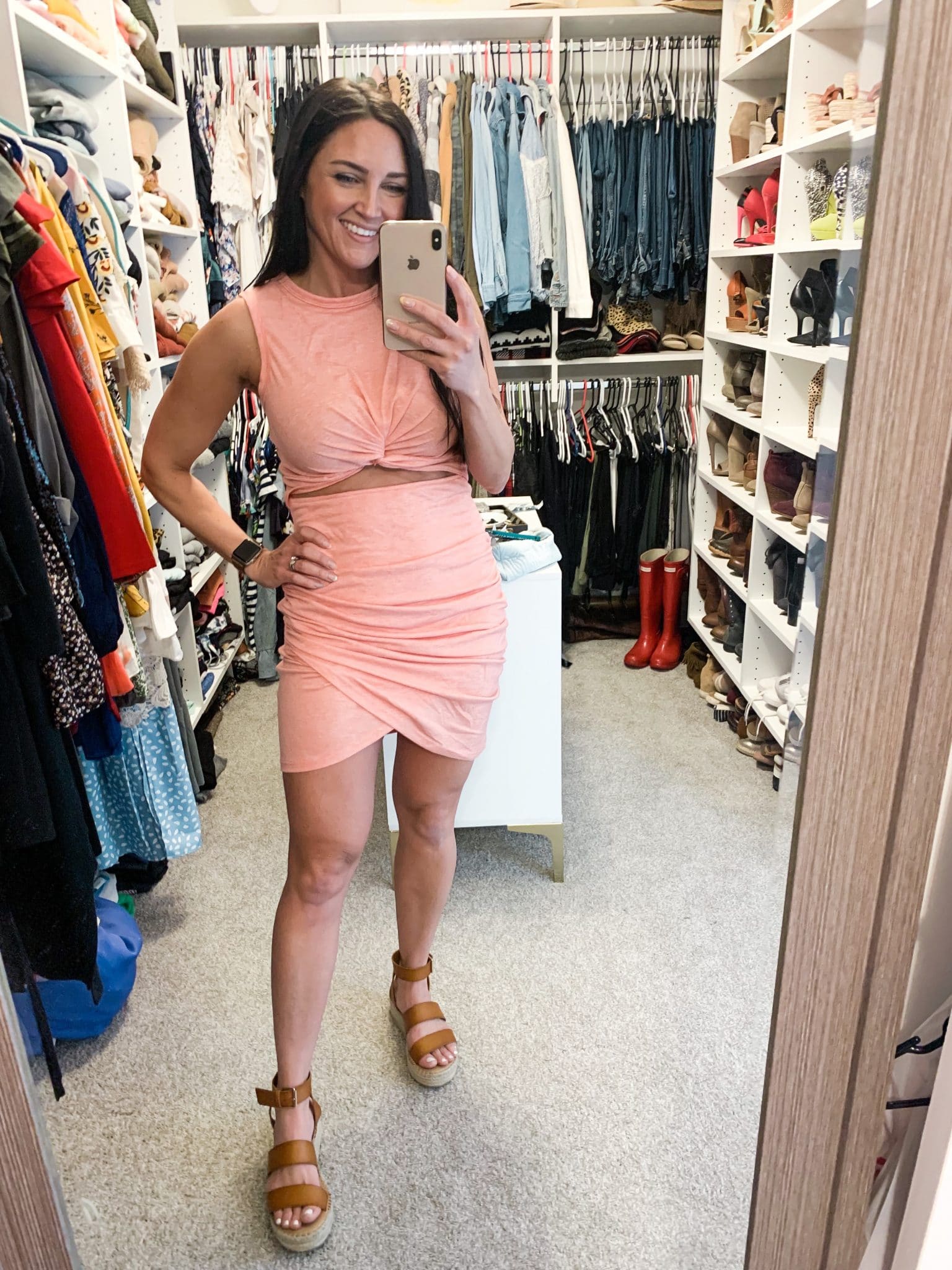 Y'all asked me for lot's of dresses this month and I sure did get a ton! This one is so fun for more everyday wear, with a twist. I would wear this to lunch with girlfriends or a summer date night. It's a little fitted, so size up if you want more space. The color I got was A-red and it's absolutely a pink. It comes in 36 color ways!
This is one of my favorites this month! I love the fit and the square neck. The spaghetti straps and adjustable and it has a back zipper. There is no stretch, but the tie is functional and can make it tighter around the waist. It comes in lots of other prints and solids.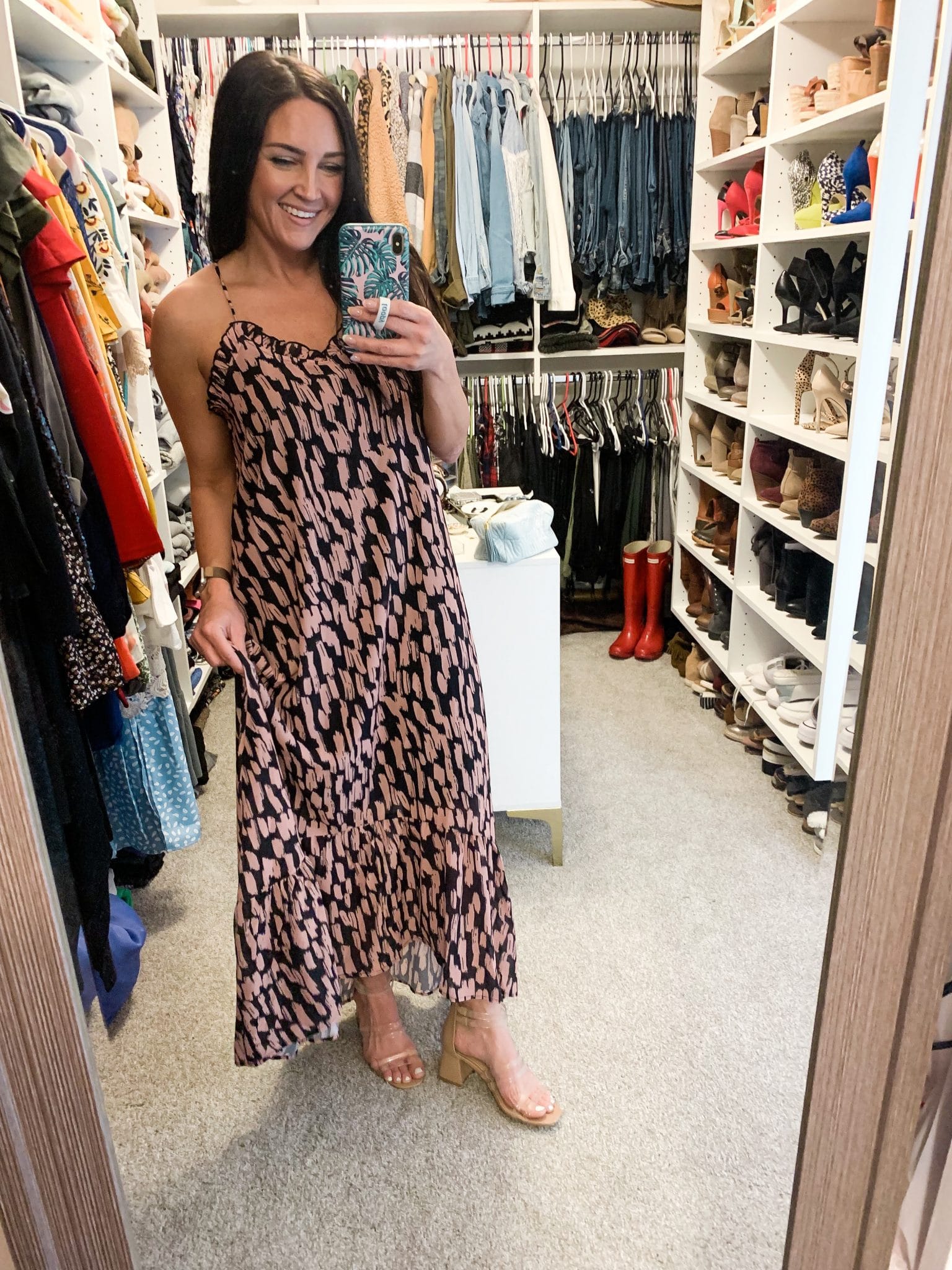 This maxi is great for us shorter gals, with a shorter front and longer back. I love the tie detail around the next and it makes is super adjustable, tying racerback style. The dress is very oversized and would be so good for a beach vacation and even to dress a baby bump! It comes in many color combos.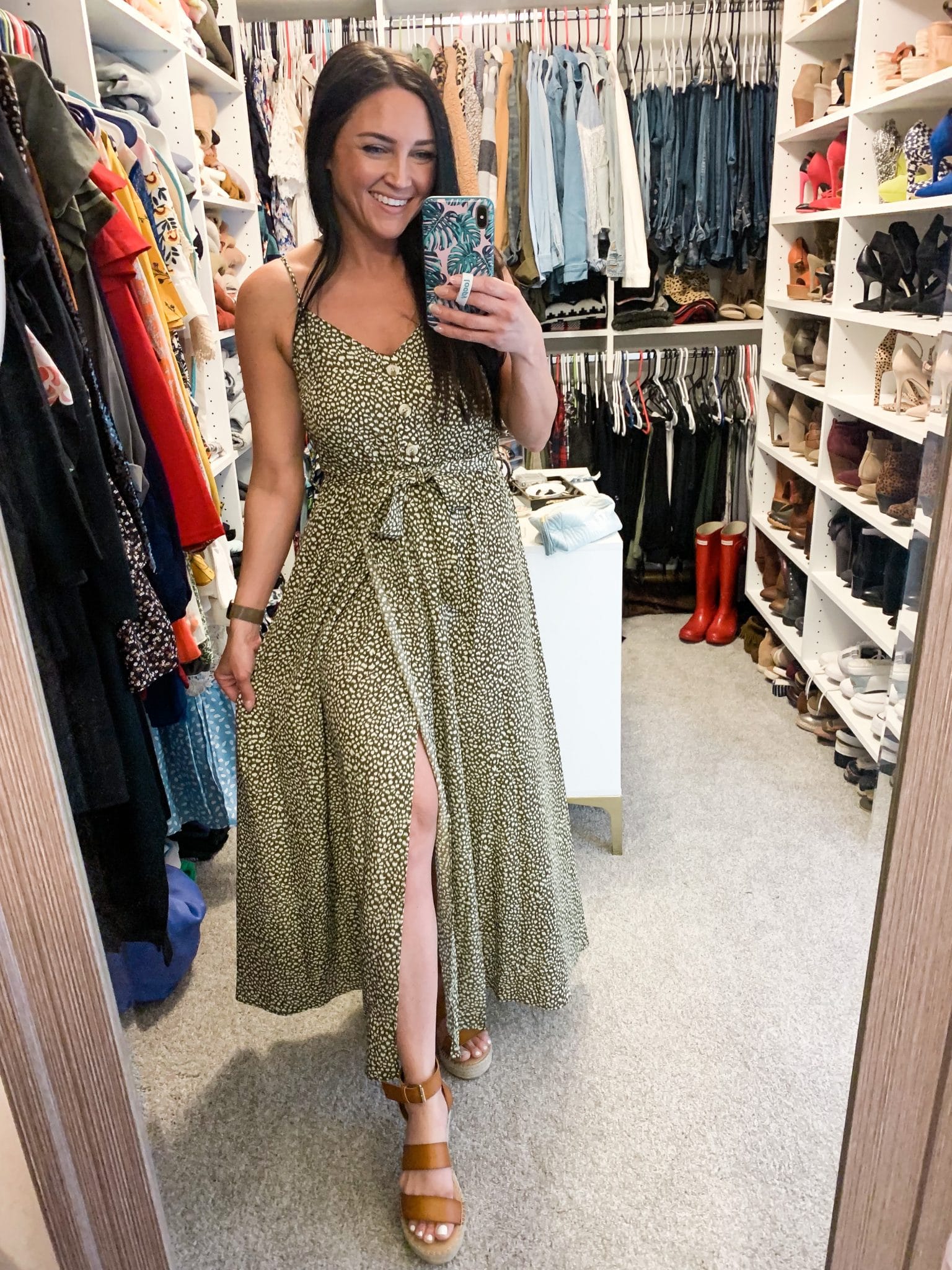 This is another great, breezy maxi option. The spaghetti straps and adjustable, it has faux buttons and a functional tie. The front does have a split, but I put it to a run test and it's not flying open because of how much fabric is wrapped. The v-neck and tied waist makes it a flattering for all body types and it comes in lots of colors, too.
This is a great every day option for Spring! It's a bit more fitted, with the faux wrap on the front. The ruching makes it super flattering! This one has a high neck and also high arm holes. I know that's weird to point out, but if you like a little more space in the arms, I would size up. I'm wearing the oatmeal and it comes in lot's of colors.
I wore these cute ruffle shorts on Spring Break and I'm a big fan. They come in lots of great Spring colors and I'm wearing A-Blue. I tried them on with a tie front tee like this and also with a tank bodysuit and denim jacket. Both work great!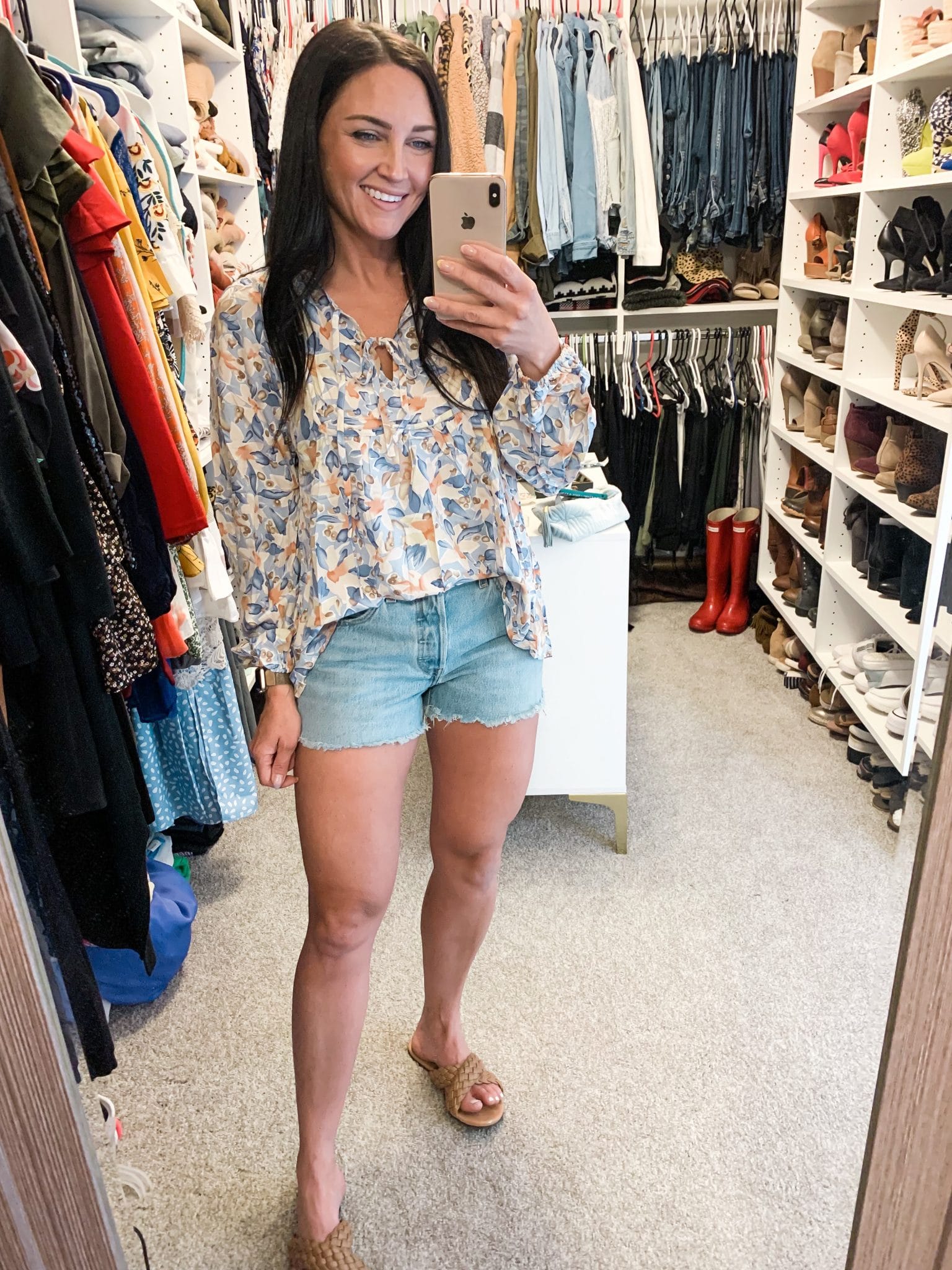 I wanted something springy that is good for a date night or dinner out. This top made the cut! The top has 2 ties that you can tie or leave open. I just have one tied in a bow in the photo. There are several floral options available.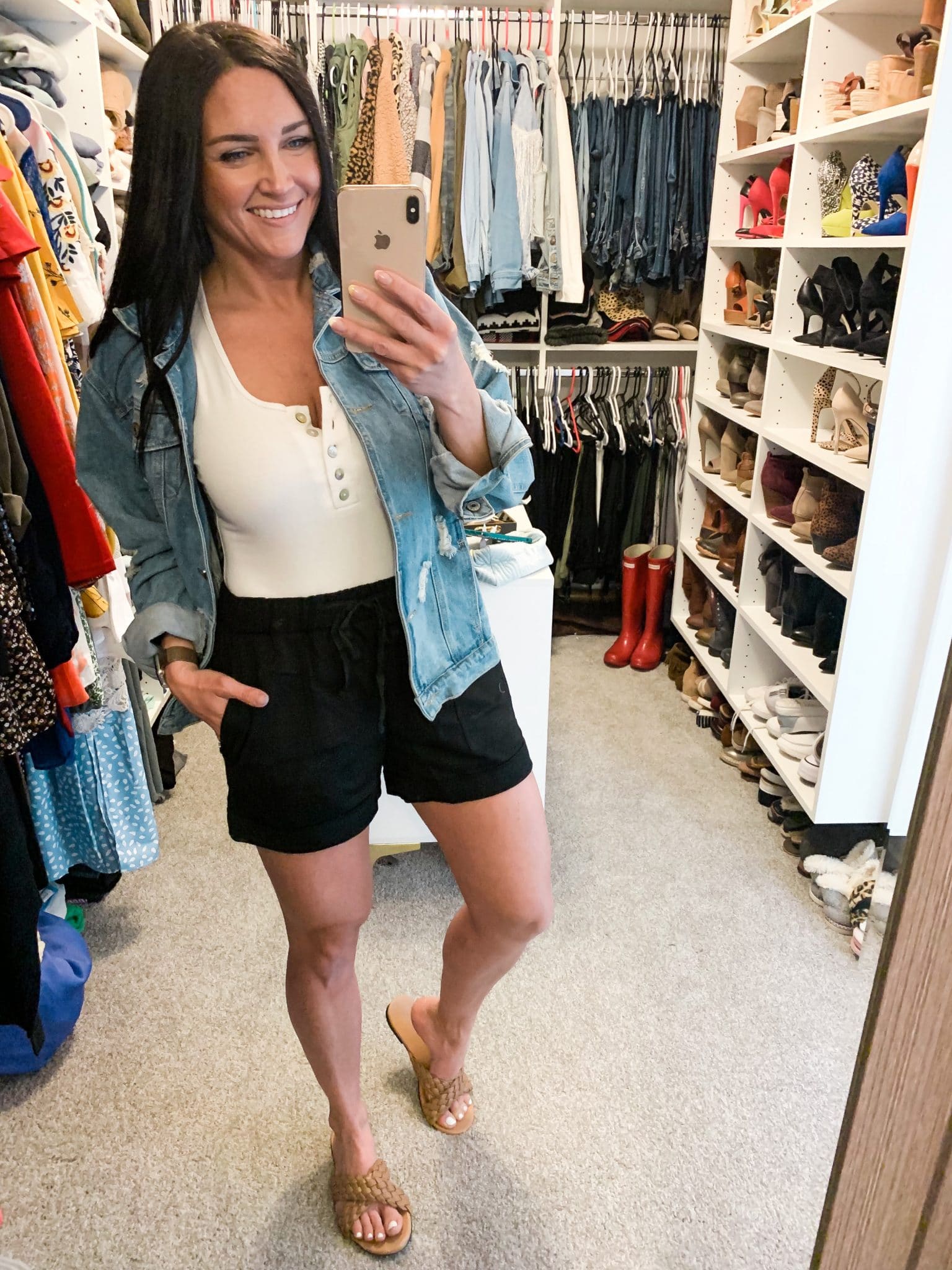 These shorts are SO comfortable. They come in a bunch of colors, but I needed a classic black pair. They look like they could be denim like in some of the photos, but they are soft. The tie is functional around the elastic waist and they have pockets in the front and back. Paired them here with old faithful Amazon faves: the tank bodysuit and oversized denim jacket.
I am SO pleased with this one piece bathing suit! The fit is great and it's a perfectly modest "mom suit" that is still super cute. I ordered the option that has an extra little ruffle on the arm, but they come without that as well, and in 44 colors! The sizing is funky in the listing, but in reading the size charts and reviews, it seems a size 6 (their smallest option) fits like a small, so that's what I got.
These are a good alternative for the Free People the way home shorts. They are a very high waist with a thick elastic band. The legs are roomy and have side slits. I debated between a small and medium, since they are so fitted in the waist, but decided on the small. If you're in between, or have a bigger waist to hip ratio, I'd size up. They come in a ton of solids and fun prints.