Over the weekend, we finally cleaned out my little garden area and this is the finished product! It was a combo of Pinterest inspiration, of course. Here and here.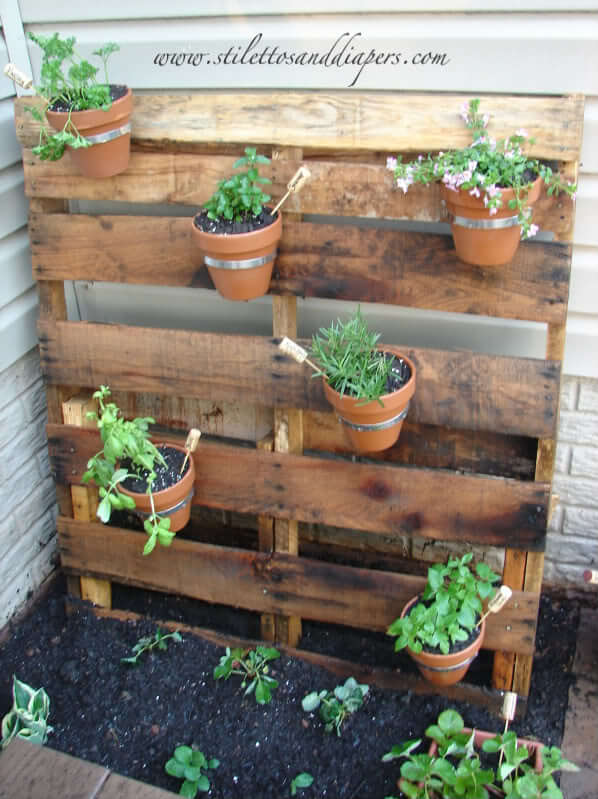 If you remember from last week's outfit post, this was what remained of last year's garden.
Plus a little liquid motivation.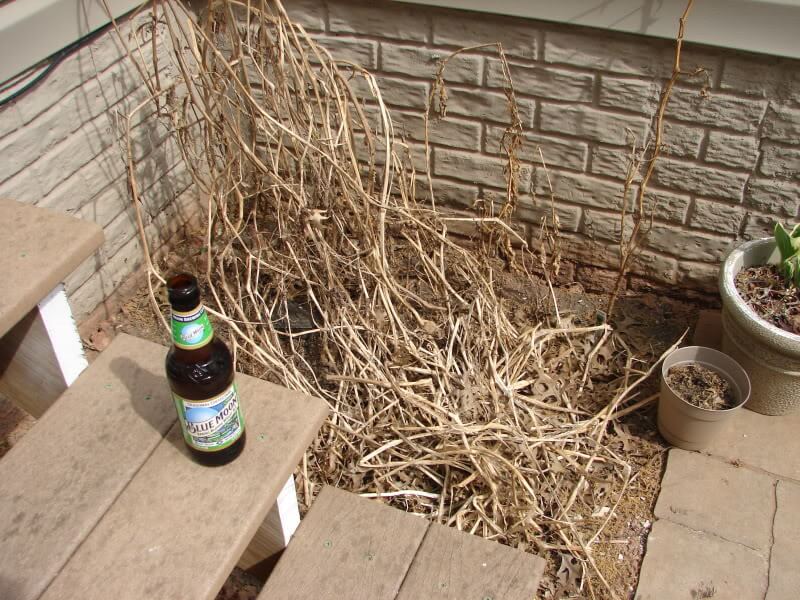 I started at Lowes, where I asked in the garden department for a pallet.
I planted 5 different herbs and some flowers in 6″ terra cotta pots.
Then, I dug out all the old soil, replaced it and buried the pallet a bit.
Hubs then screwed hose clamps (plumbing section) into the pallet in varying heights.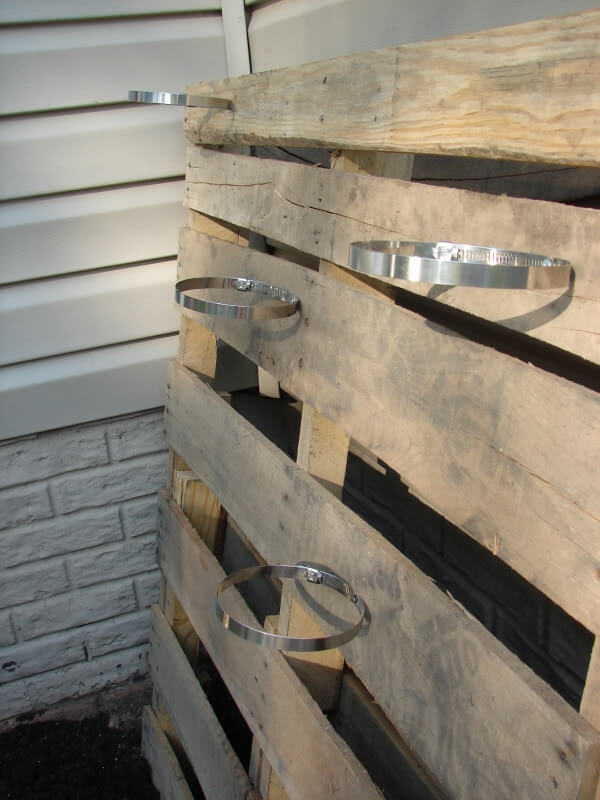 The potted herbs hang perfectly and are labeled with wine corks.
On the ground, I have a hosta to grow up and cover the brick along the back wall, then squash and strawberries planted in front. I also planted a compact tomato plant in a pot. We have deer that won't cross the patio, but will eat all these veggies if I plant them in the actual yard!
It was about 80 yesterday, so Callan napped in the buff while I worked. Naked baby rolls are so sweet!