Lets start by saying we're still not naming the baby Sam. He just doesn't have another name yet. We're pretty set on the first, but I don't want to say for sure until we get the middle set!
His poor little nursery has been the multipurpose room in the house. When we moved Cooper into his big boy bed, we went ahead and put the crib across in the nursery.
Along with an extra guest bed and random crap, as you can see.
I had no clue what kindof theme to go for until I was shopping one day and found this: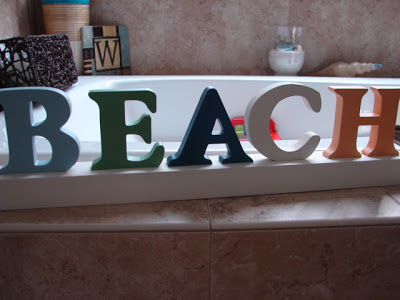 You can see the colors better here.
We're going for a beach/surfer theme with these pastel boy colors. I am so excited! I've ordered a print, found bedding I love and we just bought paint! Can't wait to see this room come to life!