I love me some polka dots this season. This is actually my only polka dot piece currently and my goal is to fix that.
Say, by the end of the week.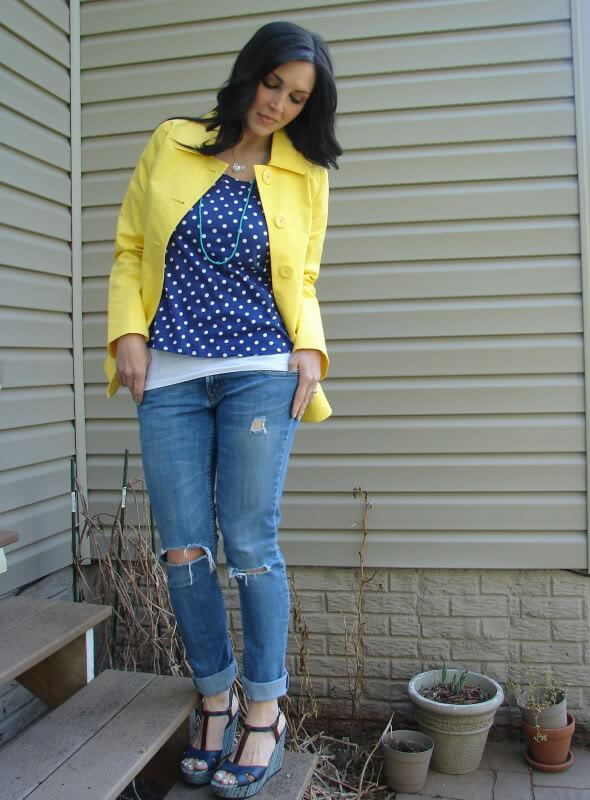 Bright colors are all the rage this season and yellow is my favorite color.
Enter very bright jacket.
These shoes are crazy comfy. You know why? They're Naturalizer. No, one of my sons did not procreate last week, making me a grandmother. Naturalizer has stepped up their game! I'll be giving away a free pair later this week, so keep your eye out.
If you're feeling all judgy about my rundown little garden with scraps from last year, watch it. These minty nails will be dirt filled this weekend making it beautiful again! I took pics here on purpose so I could have a before and after. And then maybe I'll do an after, after where its all dead from my black thumb. Again.
Outfit Deets:
I'm about to hit the mall with 2 kids and 1 stroller. Wish me luck.