Shall I call this post Target Tuesday? Last week, I found so many cute things at my local Target store and did a little try on. This week, there is a cartwheel for 20% off women's tops and denim so I have to share all the things I found so you can shop the sale! There is also a cartwheel for $15 off a $75 purchase, so it's a great time to stock up!
Here are some of the things not in the try-on that I think you absolutely should grab:
I wear these high neck ribbed tanks all the time and they're perfect for layering.
These jean shorts are still in stock that I've worn all Summer. Grab a pair if it's still warm for you, or to save for next year!
This cute tee I ordered after seeing it on Instagram.
Fall Target Haul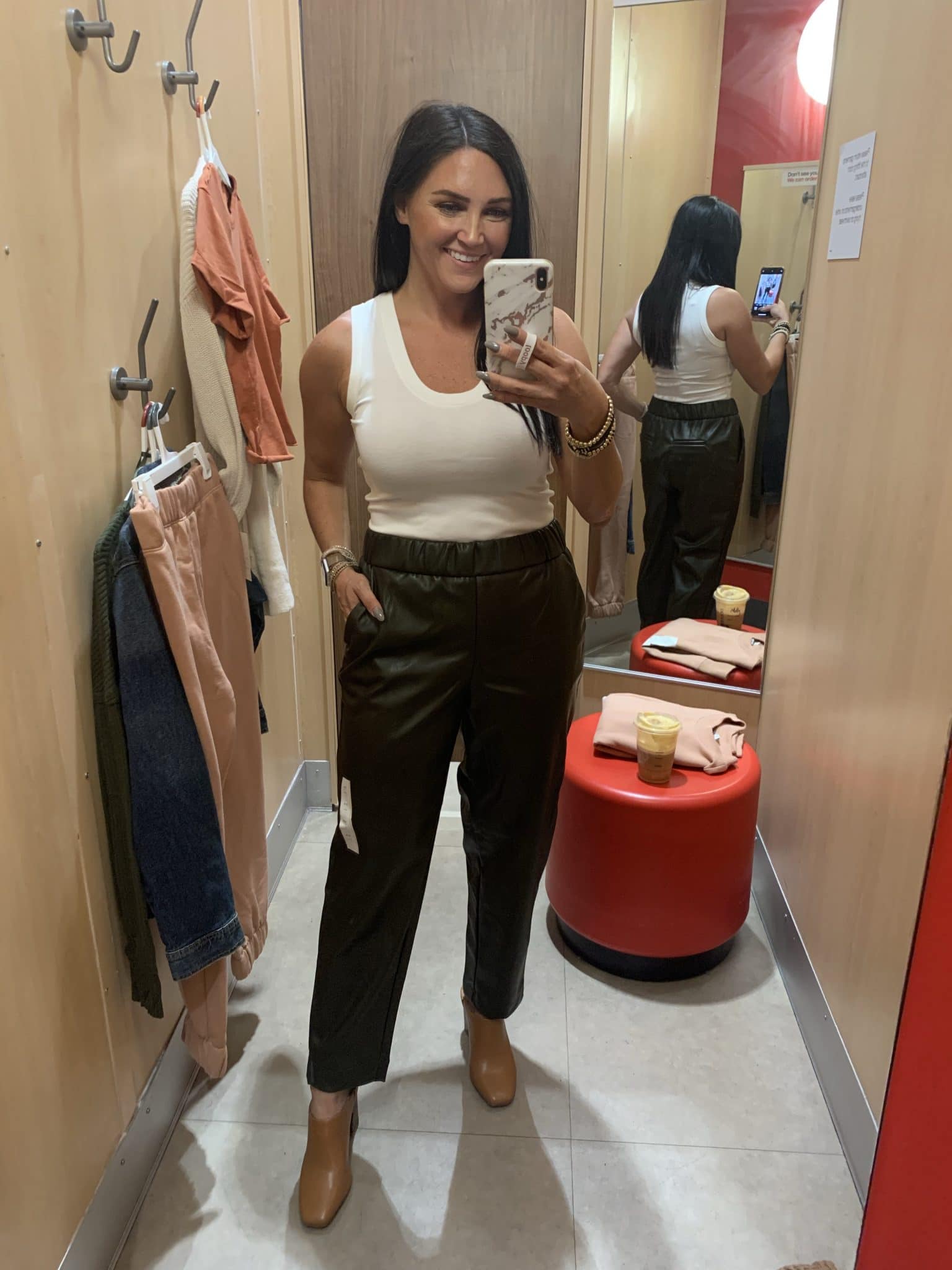 Faux Leather Pants (bought the dark green, also comes in black) | Slightly Large | XS || Slim Fit Tank | TTS | Small
V-Neck Ribbed Shirt | Oversized | Small (I have this in green and white!)
Sweatshirt and Sweatpants | Oversized | (Medium in picture because they didn't have my size. Ordered S top and XS pants)
Quilted Satchel | Comes in other colors and such gorgeous quality!