The weekend was so fun. It was our first in awhile without real plans and we managed to fill it right up. Friday night, we had Cooper's end of football season party. He got a trophy and cupcake, which is the main reason he plays sports.
Saturday morning, I surprised Cooper with a date to one of his favorite restaurants for breakfast. I had been waiting several weeks to do it, since our Saturday mornings have been so busy. He was so excited! I've never seen a 6 year old love a buffet quite as much as he does.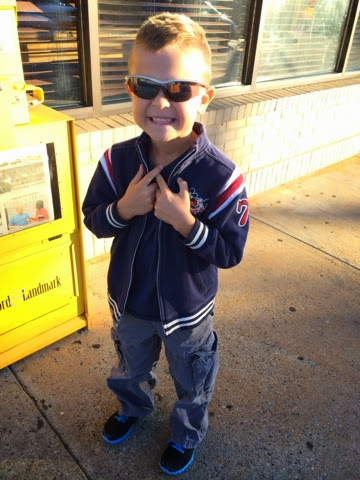 He seriously gets his money's worth, even if most of it is in baked goods.
Afterwards, we met the other boys at Sherwin Williams. We decided to go balls to the wall and get our house decorated and painted! Decided on the color Backdrop for our dining, living and mudroom.
We got distracted by the gorgeous weather, so instead of painting, we spent the rest of the day on the lake.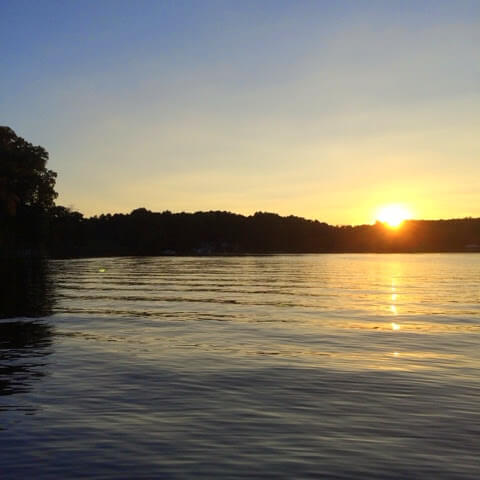 Caught a gorgeous sunset while the boys hung out and let us relax a bit.
I made the boys match for church Sunday morning. I have a feeling it won't last much longer, so I'm pushing the twinning while I can!
Sunday afternoon, after a little painting, I took Coop to the pumpkin patch for a birthday party. Pumpkin and face painting, tomato shooting, hayrides, cupcakes and playing with his little friends was so fun to watch. It was close to 80 out, so we ended the day with ice cream!
Cooper's been in a real mommy phase for the last couple weeks. The hubs doesn't love it one bit, but he can deal, because he's been a daddy's boy for the past several months! So funny how they change.
When we got home, I found the hubs had finished painting the 2 front rooms. Is there anything better than your man finishing the to-do list?!
I started on the mudroom that night and finished it yesterday. The rest of my house looks like a tornado went through it, since paint is all I've been focused on. But, it's been totally worth it because I LOVE the paint!
These aren't the best pictures, since they're just from my phone, but we're doing all sorts of stuff around here and I'll show you some real pictures soon!