My next door neighbor just had a gorgeous, tiny baby girl. I organized the neighbors to bring her meals. When I was trying to decide what to make, it hit me. Pinterest. She pins everything she would eat, so why not make everything off her food board?
And that's what I did. Enter this addicting goodness: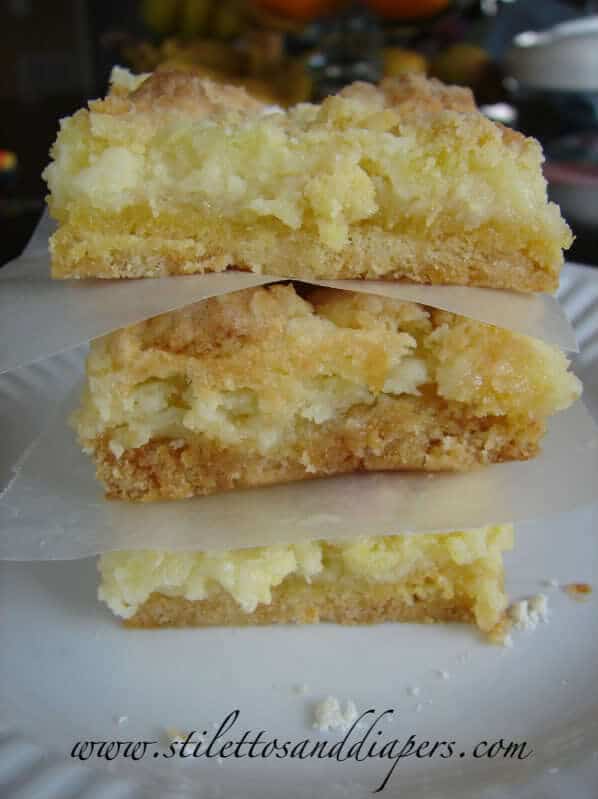 Lemon cake mix, oil and egg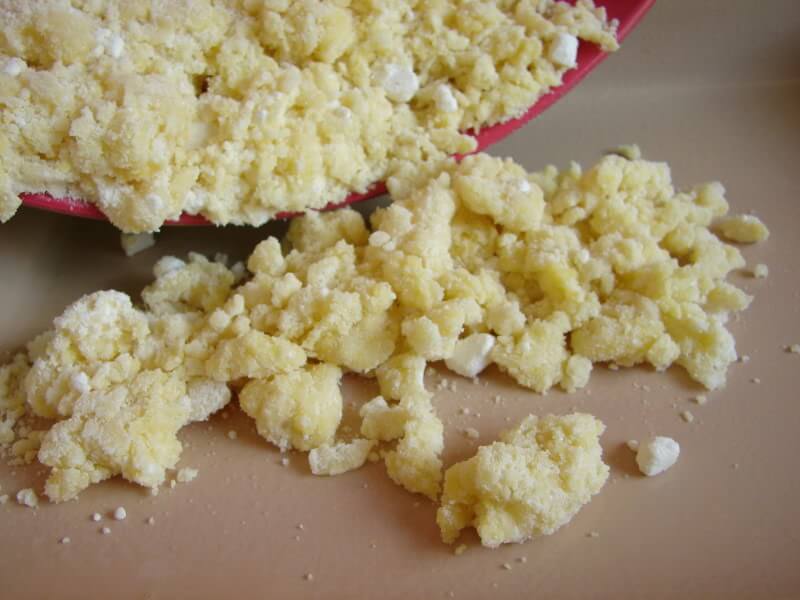 Pressed into the bottom of a 13×9
After baking, its topped with a cream cheese mixture
And some reserved crumbles.
And just a reminder of what they look like when they're done. Good thing I doubled the recipe so I could keep a try for myself. Also good that I took a picture because they're long gone.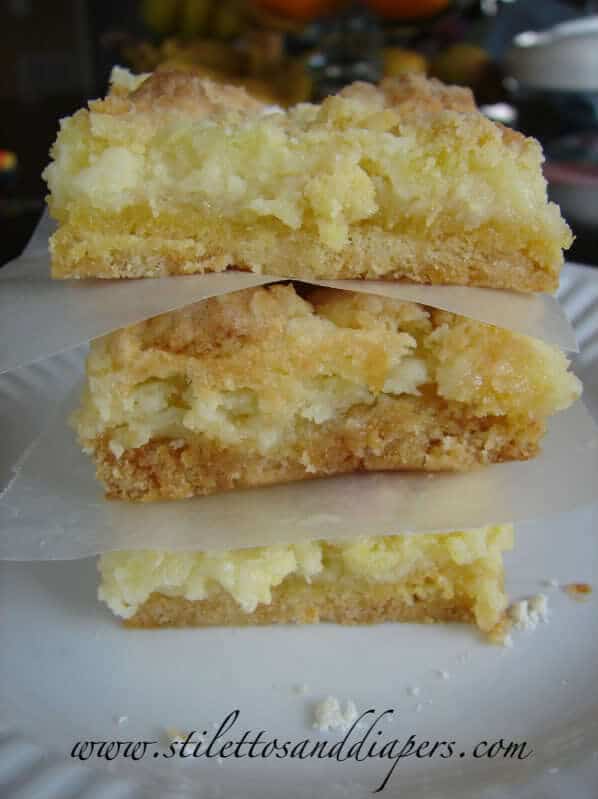 Recipe:
Crust:
1 pkg. lemon cake mix
1/3 cup vegetable oil
1 egg
Filling:
8 oz. pkg cream cheese
1 Tbsp. lemon juice
1 egg
1 cup sugar
Mix crust, reserving 1 cup. Press into 9×13 and bake at 350 for 10 minutes. Whip filling until fluffy. Spread onto baked crust and top with reserved crust mixture. Bake for 25 minutes, cooling completely before cutting into squares. Yummy!