There is much going on in my household right now. Too much for me, actually. The Pinterest perfect household that exist in my head, is there and there alone. While I try hard to keep it up, to be that June Cleaver with the cooked meal, the clean house and the perfect children, I can't do it right now.


Cooper has been so great at saving money. He loves to count it, roll it and bring it to the bank. He had his spread out on the dining room table, all neat and perfect, much like this Pinterest shot.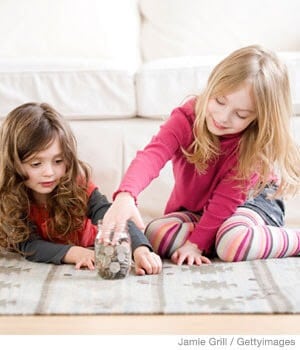 Except for in my house, unattended money can be reached by small children. No matter where you put it. This child, who climbs on everything, may be creating most of the disasters in my home right now.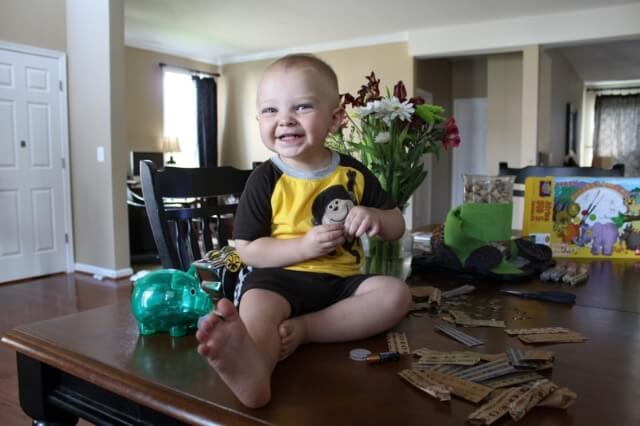 This is what you normally see in my kitchen. One corner of my table with a "pin worthy" image of some kind of food I made. I love cooking and I do a lot of it.
But the reality is, after all that cooking, this is what the real part of my kitchen looks like. Currently, there are no forks in my drawer. Seriously none.



And although I may fashion post you galore, I haven't worn much cute in the past week at all. Why? Because that is just my laundry sitting outside that laundry room door. I wore a sports bra right out of that pile to workout this morning. My poor husband has a pile the size of Mount Rushmore in our bathroom.


At least the kids laundry is done. Not folded, mind you, but clean.


I'm no perfect mom, wife or housekeeper. I just wanted y'all to know that just because you typically only see the pretty, clean and put together, no one is perfect. Sometimes, I find things that work great for me to stay more organized, clean and sane. I love sharing those things and trying out things you share.


I know it's never going to be Better Homes and Gardens around here and I'm trying to be okay with that. My house is full of love. And messiness. But for now? While my guys are little and going 900 miles an hour? I'm just going to enjoy every minute of this life.


Mess and all.