This post is sponsored by Stonyfield® Organic YoKids®, but all opinions are my own. Thank you for supporting the brands I love!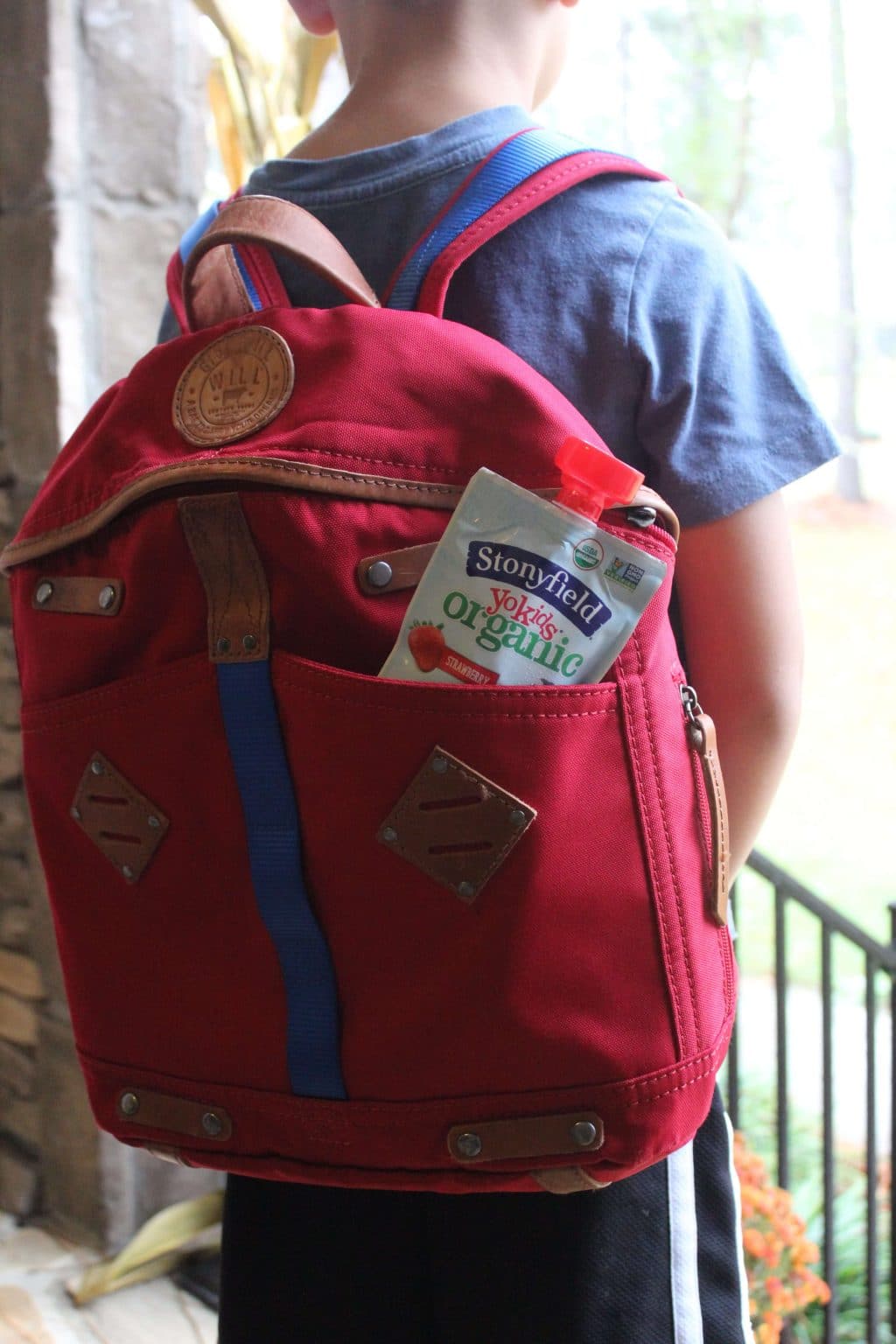 Having 3 boys in the house automatically means there is a level of crazy going on over here. This year, I have 2 in school for the first time and I knew it would be more challenging to get everyone up and out in the mornings. I have a wild 2 year old, a very picky early bird and one that really struggles to get moving in the morning. We've developed a good system that keeps us, for the most part, getting happily out the door by 7:10am.
Pick Out Clothes On Sunday
On Sunday nights, we go up for bed a few minutes early. I pull the weather for the week up and we pick out clothes for each day. The boys are still getting to have a say in what they wear and it's a massive time (and stress) saver for me.
I'm a big believer in the fact that music can change a mood. I know it's true for me and I've seen it firsthand with my kids. I've found that if I put on some peaceful music as the boys are waking up, it just keeps the mood more calm. Our church just released an acoustic album and I love playing that in the mornings!
Our pantry definitely looks like we have 3 boys living here, but if you organize food properly, you can influence what your kids choose. I have glass jars of granola bars and healthier snacks in the front of the pantry, with more treat food behind. In the refrigerator, the things I want the boys to pick are front and center. Stonyfield® Organic YoKids® yogurts have always been a favorite of mine. They recently announced a sugar reduction, resulting in 25% – 40% less sugar than the leading kids' yogurt. With no GMOs, high fructose corn syrup, or artificial colors, I feel happy with them grabbing a squeezer, smoothie, cup, or pouch for a snack!
This might not be a possible option for everyone, but The Hubs and I work together in the mornings. I wake up, get breakfasts made, lunches packed and get the boys ready. The Hubs takes the boys to school and I have a quiet cup of coffee! I love not having to take time to get myself ready as well as having that quiet time before the day really starts.
Pick Out Breakfast at Night
As we tuck the boys in each night, I ask them what they want for breakfast. This way, I can start the food and the boys get another 5 minutes or so of sleep. If you have kids that are hard to get up, or don't like to talk in the mornings, this is especially helpful!
I'm enjoying spending some one on one time with Lincoln during the school days and he's a fan of everything his brother's eat. I'm glad they're showing him some good stuff!
What are your favorite ways to keep it peaceful in the mornings?
This is a sponsored post written by me on behalf of Stonyfield® Organic YoKids®