Nothing screams summer to me more than fruity cocktails; preferably sipped on the deck with friends. The only problem, is that you can completely undo your healthy goals with a couple drinks! I've gotten more creative with my summer sips to make drinks that are delicious, yet better for you. These 4 no sugar added summer cocktails are my go-to drinks and you need to try them!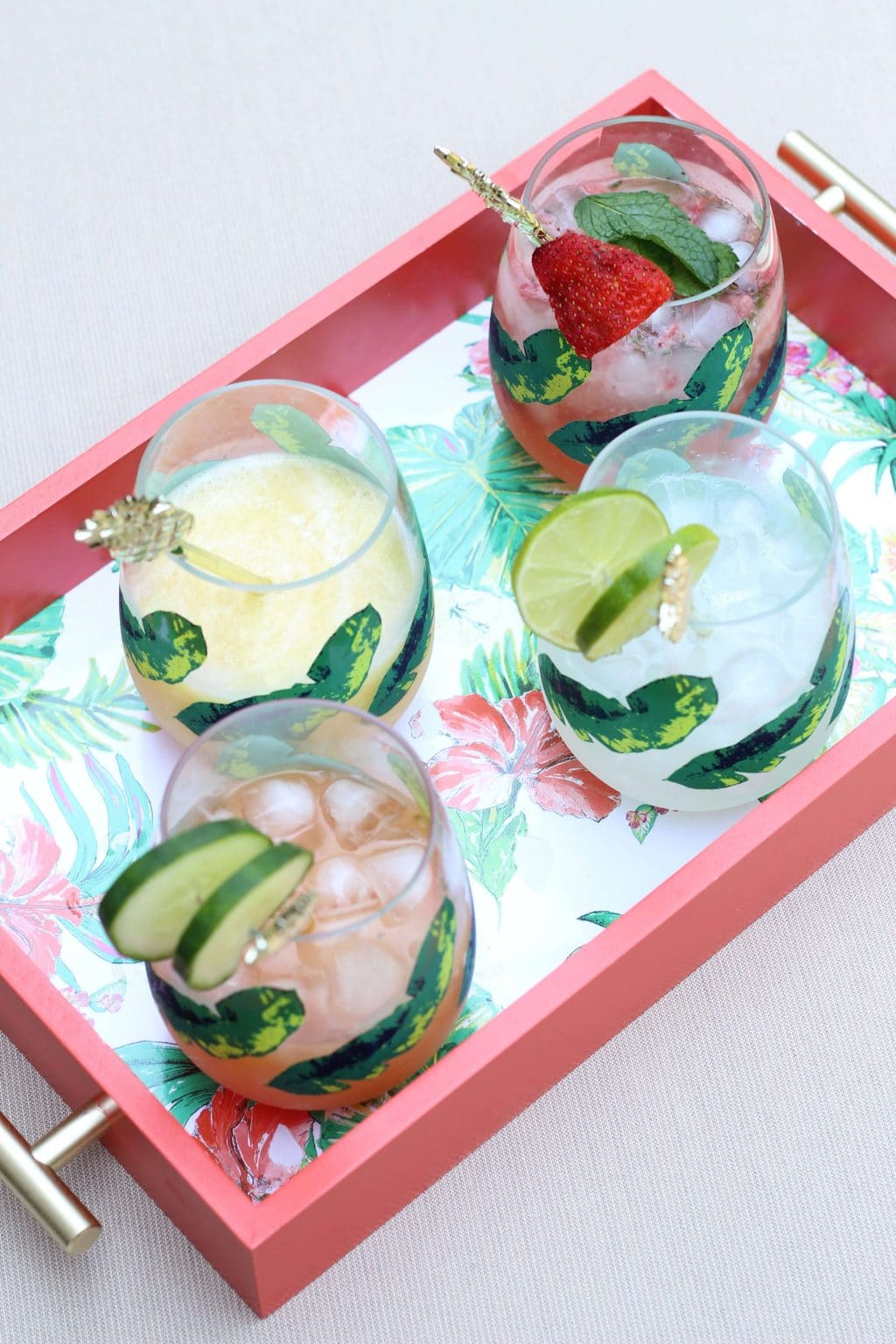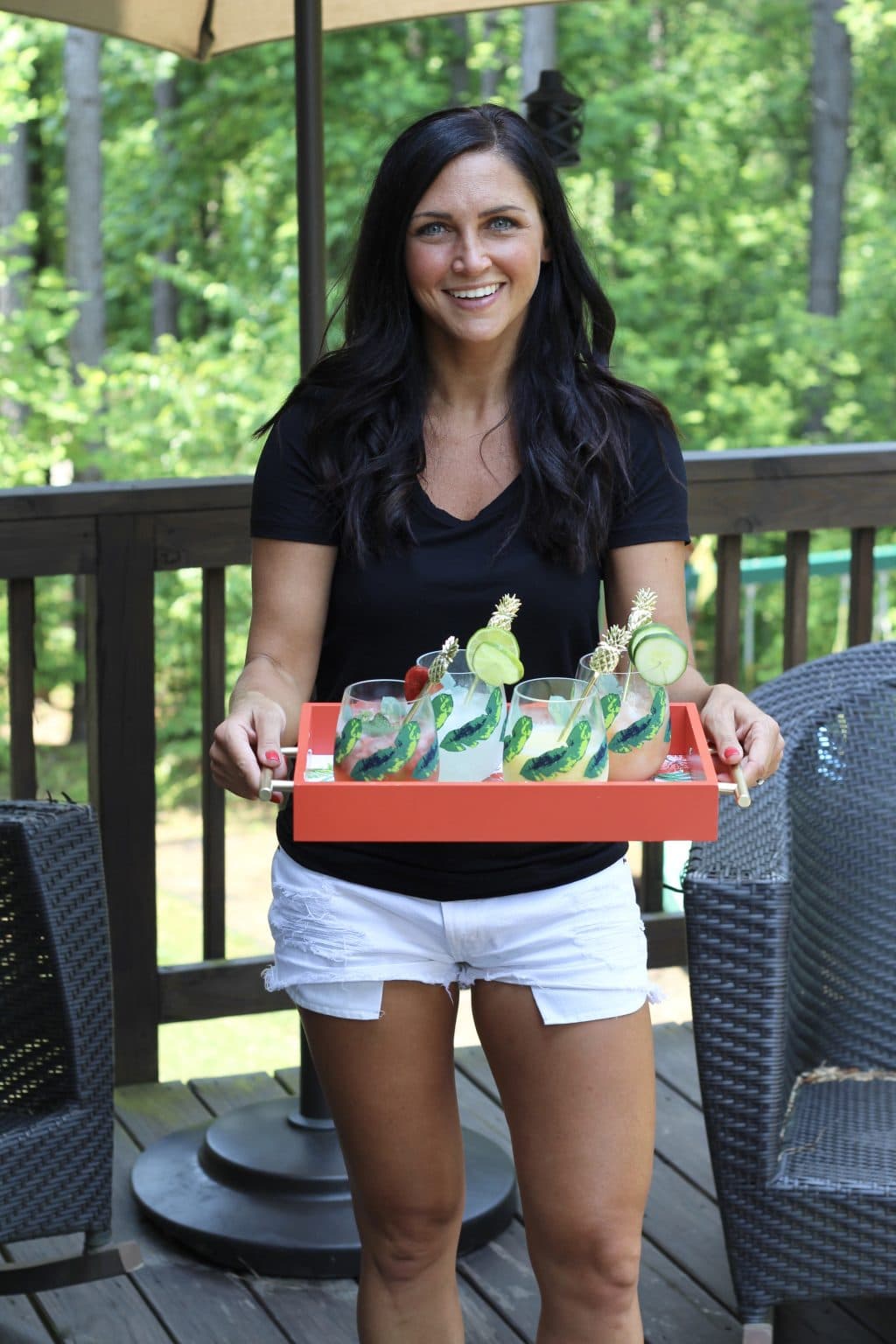 Strawberry Mint Spritzer
1 1/2 oz vodka
4 mint leaves
2 strawberries, cut in quarters
2 slices of lime
plain seltzer
Muddle the mint, strawberries and lime in a glass. You really want to crush these well as you'll get the flavor from the mint and the sweetness from the strawberries. Add vodka and fill the glass halfway with ice. Top with about 4 oz of plain seltzer/club soda and stir. Garnish with mint and strawberry, if desired. (This one would be a great mocktail by just leaving out the vodka!) 
Skinny Margarita
1 1/2oz tequila
1 oz lime juice
Lime seltzer
Pour tequila and lime juice into a glass. Fill halfway with ice and top with lime seltzer. Stir and garnish with lime slices.
Cucumber Sunrise
1 1/2 oz vodka
1 oz watermelon nectar (pulse watermelon cubes in the blender. Use as is, or strain and use juice only. I used all of it for this recipe.)
1/2 oz lime juice
1 oz orange juice
3 cucumber slices
Shake vodka, watermelon nectar, lime juice, orange juice and one slice of cucumber in a shaker. Pour over ice and garnish with cucumber slices. Let one slice float in your glass for a stronger cucumber flavor. (This is another great mocktail option!)
Pineapple Slush
1/4 cup frozen pineapple
1 1/2 oz tequila
1 1/2 oz orange juice
1/2 oz lime juice
1/2 cup ice
Put all ingredients into blender and blend until smooth. Pour into glass and serve immediately.
Hope you like these no sugar added summer cocktails! They're best served with lots of friends and laughs, while watching the sunset. Enjoy!