I honestly can't believe I'm 35 weeks pregnant this week. I think I say it every week, but the time has just flown. Next week, they won't stop me if I go into labor, which is insane to think about!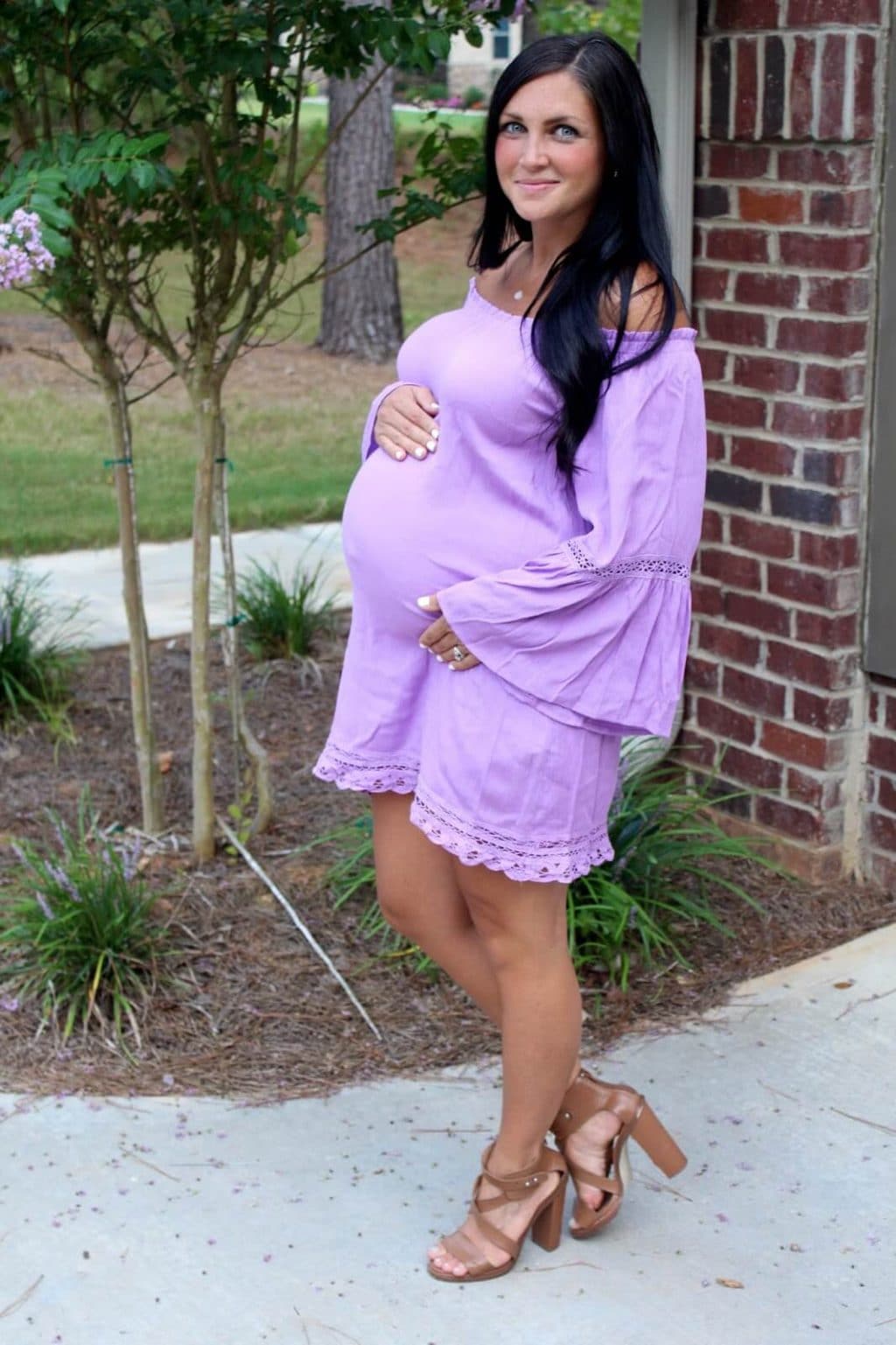 How Far Along: 35 weeks
Size of baby: 19-22″ and 5.5 lbs (honeydew melon sized)
Total Weight Gain: 24 lbs, still.
Maternity Clothes: Yes, and regular stretchy ones.
Gender: Boy. Why do I put this answer every week?!
Movement: Lots! Last night, there was literally an arm or leg pushing out the side of my stomach. It was the freakiest thing ever.
Sleep: Good now. We had our first night on our new Nodical mattress last night and it was heavenly!
What I miss: Nothing.
Cravings: Ice water and air conditioner.
Symptoms: I'm really hot. Glad we're having a little cool spell this weekend with highs only in the 80s!
What I'm looking forward to: Seeing when baby will be born. I'm still betting on August 30th, for whatever reason.


We don't have many plans this weekend, outside of boating and some serious food truck eating. The Hubs and Cooper are staying up all night tonight, since that was Coop's big request of the summer. My bet is that The Hubs will be asleep on the couch by 11 and I will find Cooper awake at 2am. Haha. It should be interesting to say the least! I have been asked to make "delicious snacks" by my 7 year old and healthy snacks by the husband who is eating nothing bad these days. I guess I have to join him as soon as this baby is born!


I wanted to tell you first, there's a huge clear the rack sale happening at Molly Suzanne this weekend! Need to get rid of things before fall stuff starts arriving! You can take $20 off a $50 purchase or $50 off a $100 purchase and everything is included!
Happy Friday, y'all!
Check out the awesome RealTimes App with a fun video from our beach vacation!