This post is sponsored by Silver Sands Premium Outlets. All thoughts and opinions are my own.
I really can't believe that I'm prepping for back to school right now! Where has the summer gone?! It's always a tradition when we come down to the beach here in Florida to go shopping at Silver Sands Premium Outlets. A rainy day is always my favorite time to browse, get some great deals and to start shopping for some new school clothes. My boys have really taken to shopping (okay, maybe not Lincoln!) and they love picking out their own clothes.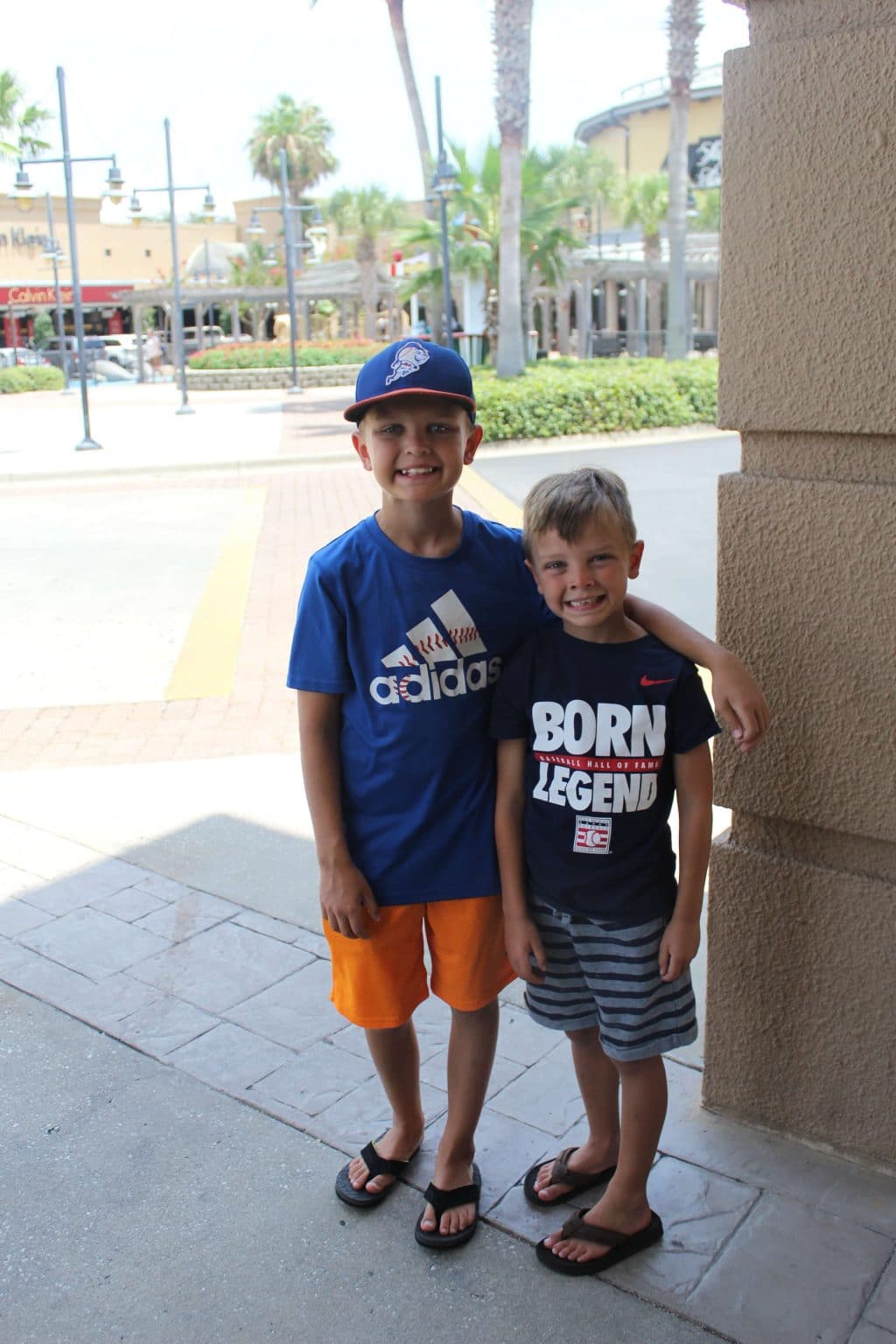 I would say it's been about 2 years since Cooper, who is going into 4th grade, has really had a say in the clothes he wears. He loves graphics and athletic wear and doesn't like pants with buttons. It's not always easy picking out pieces we both agree on, but we found lots of good compromises shopping the outlets! 
Callan is all style. I can still get him to wear some things that I choose, but he loves picking out his own stuff too. He loves edgy, trendy styles and often makes The Hubs jealous with how on point his outfits are. 
With their stylish older cousin and my brother in tow, we hit up The Gap, Children's Place, Nike, Adidas, Converse and many mores stores. Everyone found lots of outfits and I was really excited for all the sales going on! Tax free days are August 4-7 and that's a perfect time to get to Silver Sands to get even more of a great savings!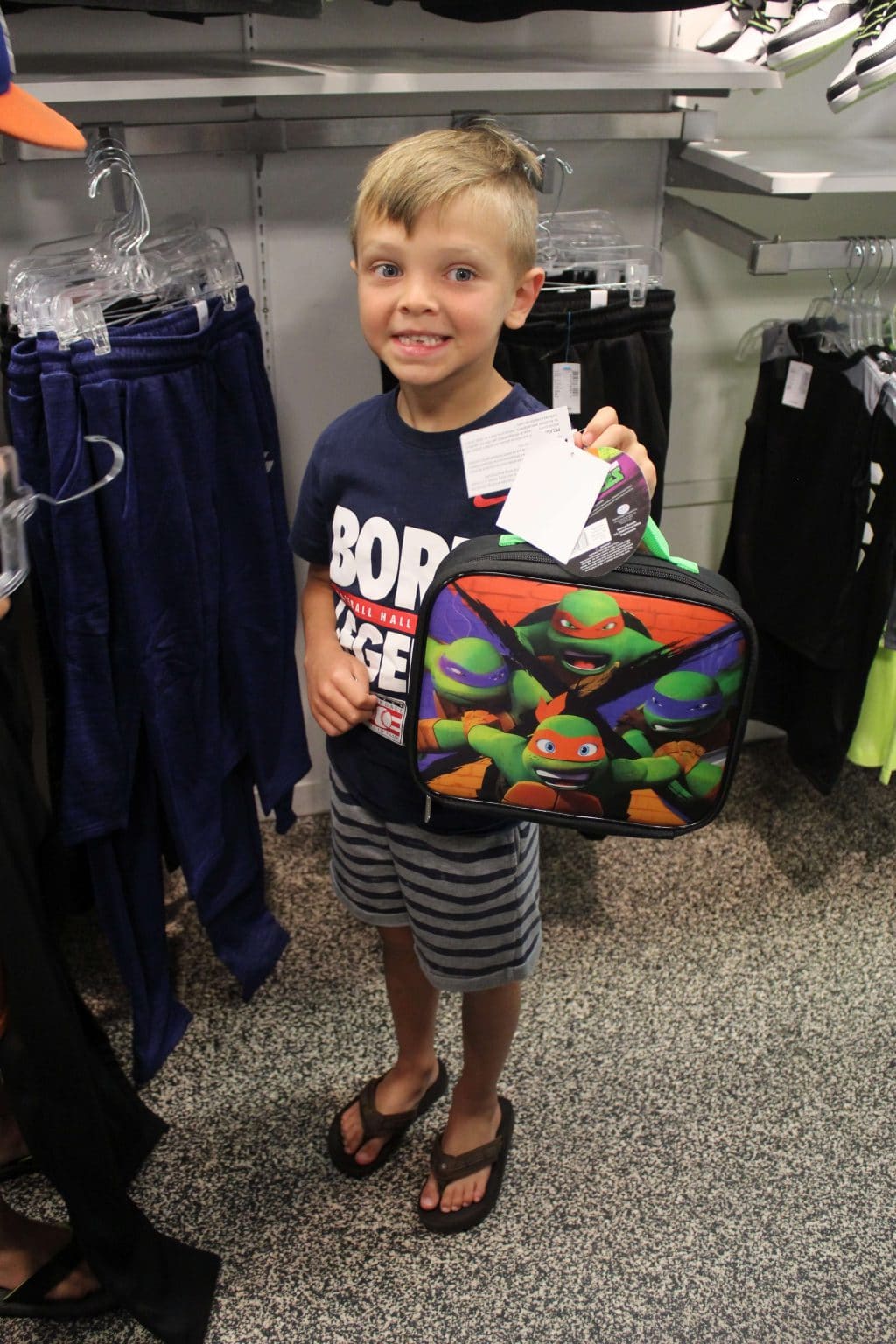 You can find everything you need for a stylish back to school start; from clothes, to shoes, backpacks and lunchboxes. I like to reuse some of the things from kid to kid, but when you see prices this good, you can't really say no to that Ninja Turtle lunchbox!
You can enter to win shopping sprees up to 5k by entering the giveaway on social media! All you need to do is tag your go-to retailer on 3 of Silver Sands Comment to Win posts on Instagram & Facebook, or share your own Silver Sands finds with the hashtag #myBTShaul and #giveaway. Good luck!