Part 1 of our Carnival Breeze cruise here!


Aruba, Jamaica, ooh, I want to take ya. On a virtual tour, that is! Aruba was probably my second favorite port. Or my first. I don't know. It was great. We arrived before we woke up, which was one of my favorite parts of cruising.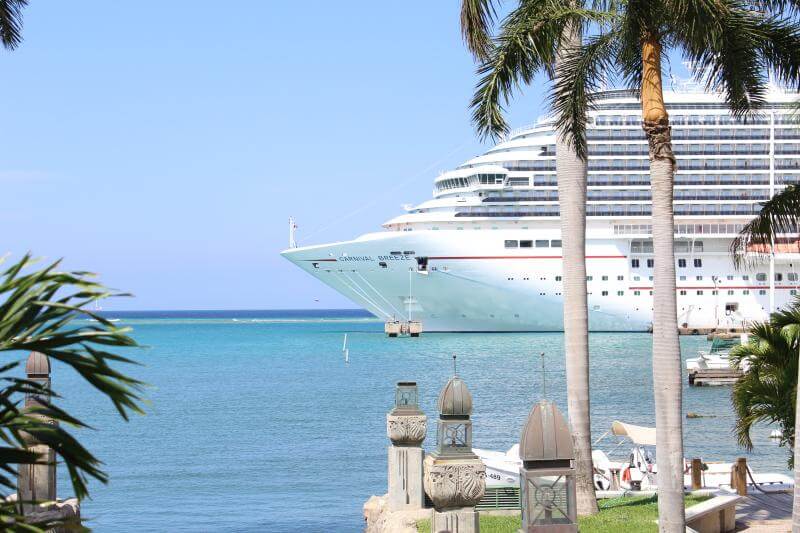 Keeping with the hubs requirements to see the counties and mine to tan my buns on the beach, we did another Sea and See tour. This started with a brightly colored, open air "party bus". (And some hot babies. It cooled off once we started moving!)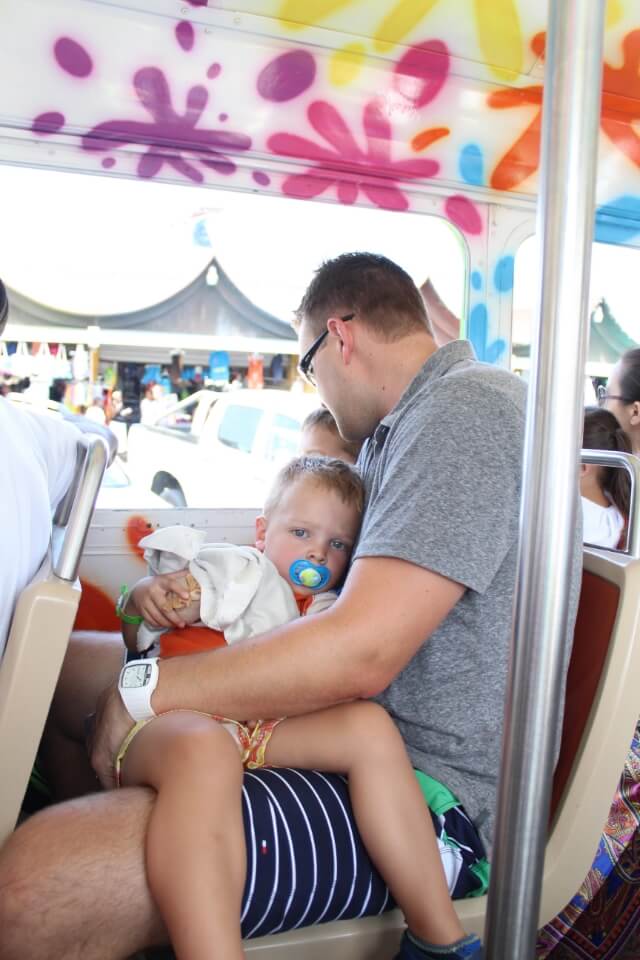 We saw the countryside, full of cactus and large, natural rock formations. This one supposedly looks like a whale, which I can tell a little better in the picture than in real life.


Next stop, was the Natural Bridge. This was listed on every must see list I looked at for Aruba, even though it collapsed in 2005. Sea erosion formed the bridge out of coral rock, creating a 100 ft, 25 ft over the sea.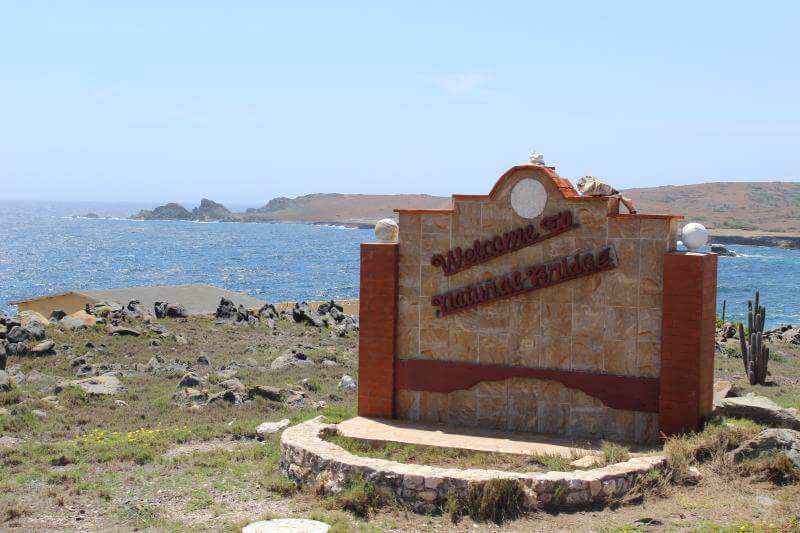 Its still a gorgeous spot and you can see exactly where the bridge fell.


There is another one forming that they call the "baby bridge", which was fun to see as well.


The locals told us to make wishes and stack rocks. Cooper hasn't told us what he wished for!


The tour led us along the shore and up to the lighthouse, where we drank from coconuts.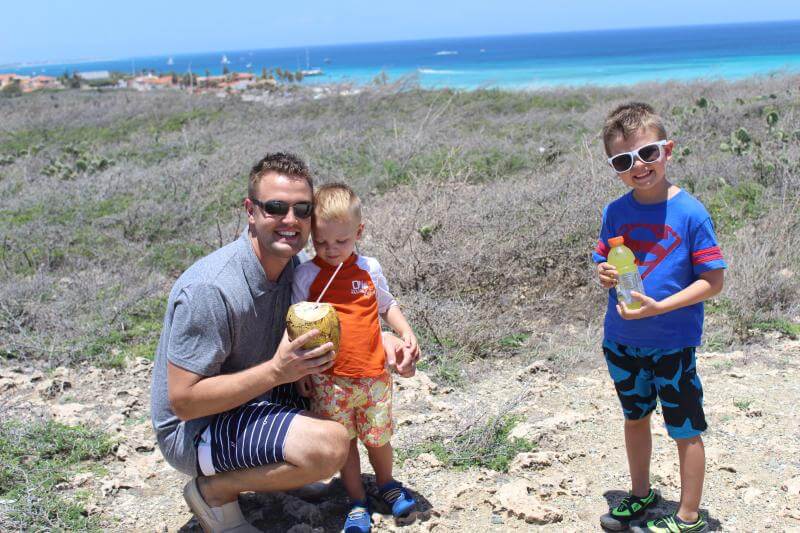 And then it was beach time. It was gorgeous! Crystal clear water and super white sand. A perfect beach in my book!


Not sure if this was an excursion, since we were pretty close to the boat when I saw this, but this pirate ship full of people had music thumping and looked like they were having a blast!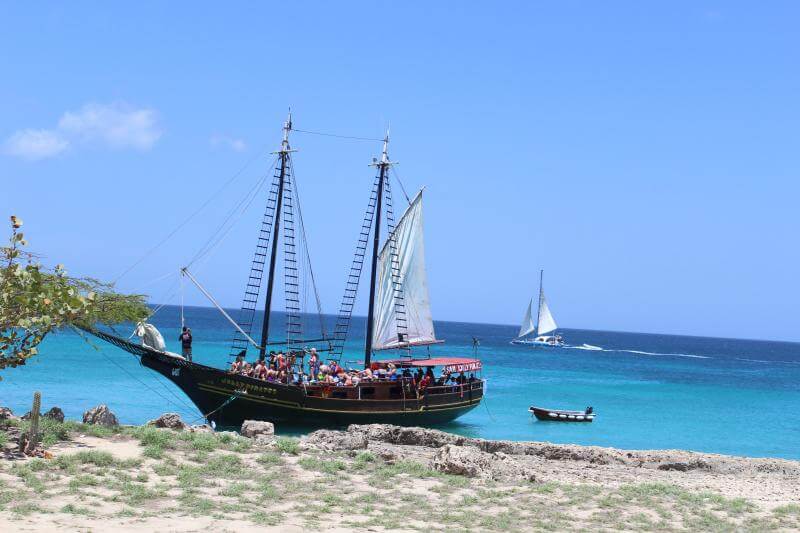 Next port was La Romana, Dominican Republic. From our ship, you could tell it wasn't as "tropical" as the rest of the ports. I had read a lot of mixed reviews, but we wanted to check it out anyway.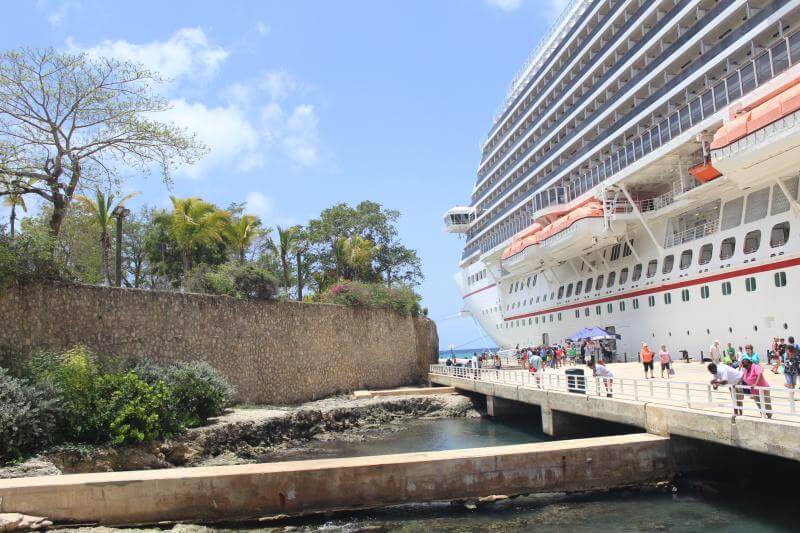 Casa De Campo is very close to the port, which is where Andi gave out the final rose on the last season of the Bachelorette. (If you don't watch that, we can't be friends on Monday nights.) It's a private compound with beaches, restaurants and hotels and you can pay to go in for the day. I heard its the safest spot to hang out there.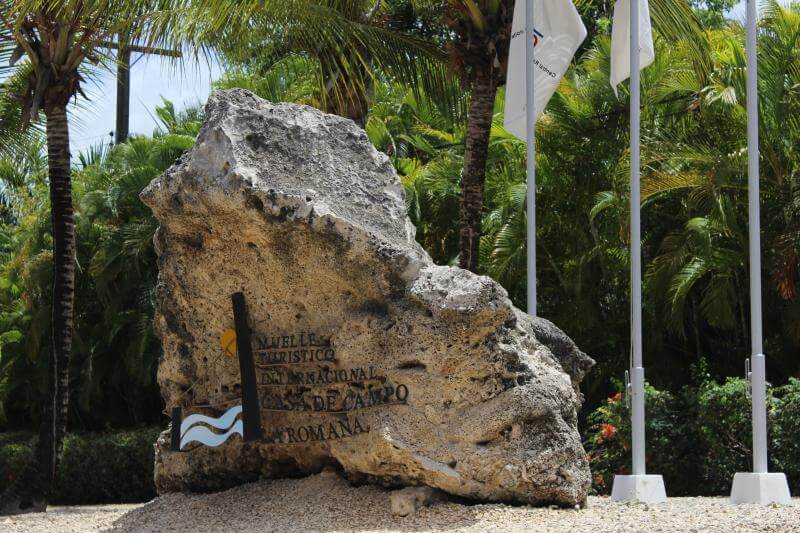 But, back to our country touring, we went on a little train right outside of the port. We passed a baseball field, which was cool since there are so many professional baseball players now from the DR.


There was some beautiful architecture, but there was also a lot of poverty, people trying hard to sell you things and it was just sad to me.


I suppose no matter where you live, or how much money is there, everyone needs pizza delivery!



So that day was a little short, we hopped back on the Carnival Breeze for some fun on board! (Which is coming up next!)