Easter weekend was a fast one. With my family arriving late Friday then Cooper's Birthday party on Saturday, we jumped from one event right to the next.


Saturday night, we colored eggs. The shock face seemed to be the pick of the night.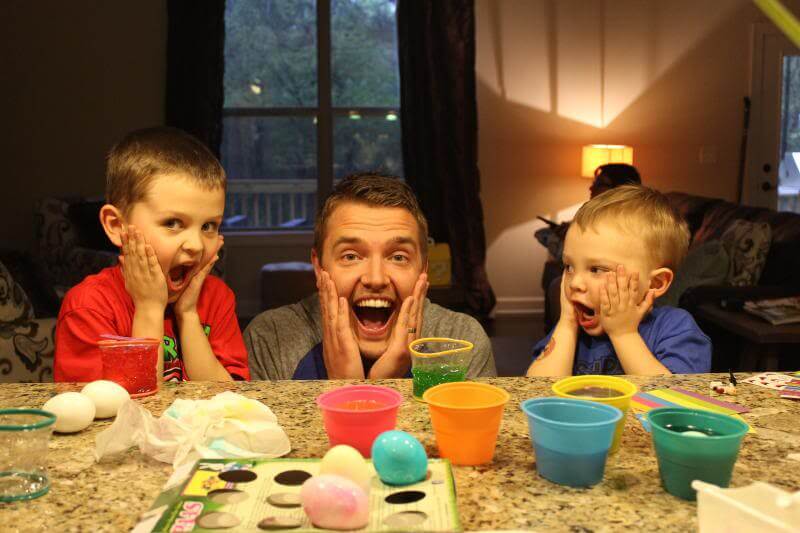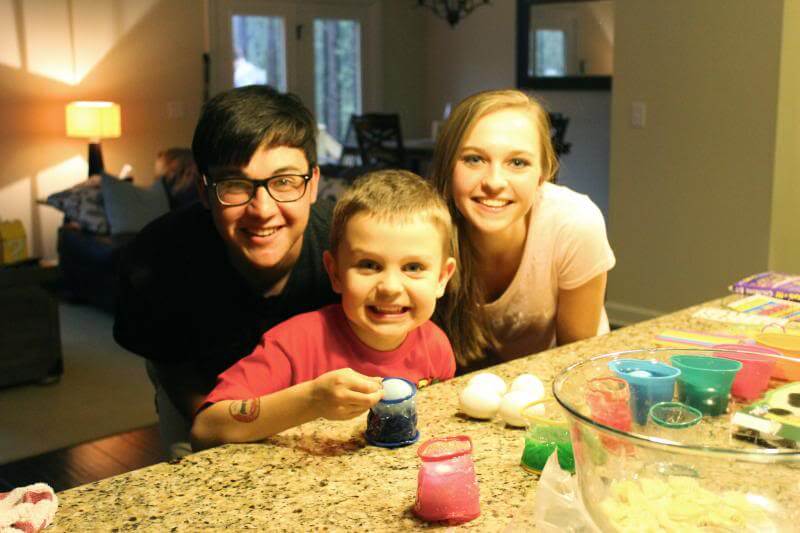 Sunday morning, it was busy trying to get the whole house of folks up, showered and ready for church in addition to finding all the eggs!


Lucky for me, I got to get some pictures before everyone changed their clothes! It was so nice to have my parents, brother and littlest sister with us!


I made a big lunch (eaten on the finest of paper plates) and couldn't resist buying the lamb shaped butter.
Later that day, we
spent some time hiking through our backyard. Don't you love the cozy shorts and rain boot look?
This week is Cooper's spring break, so I'm trying to stay off to computer and spend lots of time with him! I love having him around all the time. And sleeping in.