I forgot to post this yesterday, so I'm now 34 weeks, 1 day. That means I have 4 weeks, 6 days left until delivery day! I can't believe it, really. But at the same time, I am oh so ready!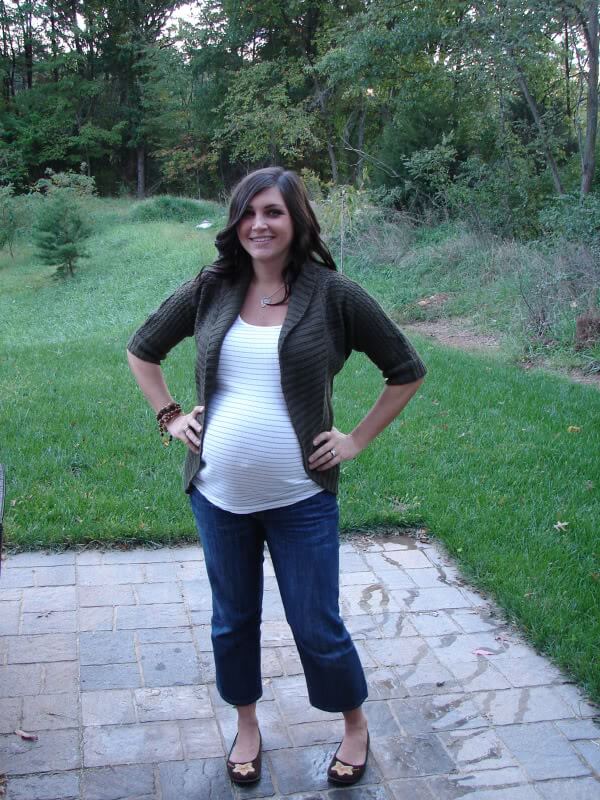 These shoes make me fall happy
And every week, the belly button just sticks out more.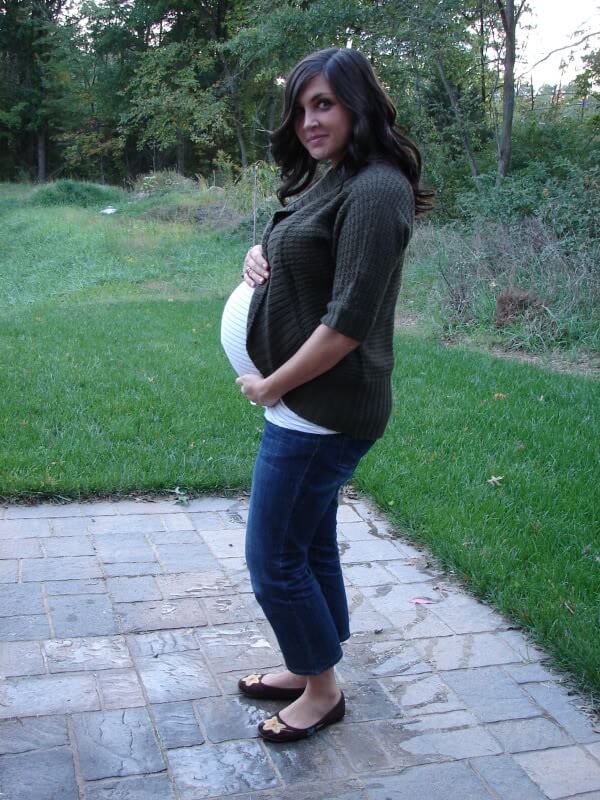 You think I'm showing you the jewelry, but what I'm really doing is trying to shove this kid out of my ribs.
How far along: 34 weeks, 1 day.
Size of baby: Same size as a honeydew!
Total Weight Gain: 32 lbs
Maternity Clothes: Still a mixture
Gender: A little man!
Movement: Oh, so much.
Sleep: Fine if my 3 year old doesn't wake me to "hang out" in the middle of the night!
What I miss: Doing little things without being out of breath. Hoisting myself up into the car. Getting a drink. Climbing the stairs. Getting out of bed. They all leave me sounding like I've been a smoker for 37 years.
Cravings: Pumpkin everything. Just because its chilly, not because I'm preggo.

(I think)

I've made pumpkin rolls, pumpkin muffins and pumpkin coffee all while sitting in a chair at the island. Oh, and I seriously want some pumpkin beer.
Symptoms: I'm really getting to that miserable phase. My abdominal muscles are separated and I have internal bruising from those sweet baby feetsies. I hope he decides to drop it like its hot in the near future.
What I'm looking forward to: Getting my hair dyed! I'm doing it 2 days before the delivery. The grays are out of control!
Outfit Deets:
Cropped Jeans – Liz Lange for Target (Maternity)
Tank – Old Navy (Maternity)
Sweater – F21 (Non Maternity)
Bracelet – F21 (Its a necklace wrapped up)
Rings – Christmas gift from my sis
It is 59 for a high here today and I am cooking up a pot of chili and cornbread. I am so happy its feeling like fall!