Cooper loves to pose for pictures. He has an arsenal of faces and poses to whip out. But more than having them taken, he loves to see his pictures on the computer. And comment on how awesome they are.


I mean, how could he not?


Peekaboo Beans is this fabulous children's clothing line that is so kid friendly. Coop got a package in the mail from them and was super excited to try his new things.


And of course, to pose for some pictures in them.


His favorite feature? THUMB HOLES! I can't tell you how excited he was when he put on his coat and the sleeves didn't ride up!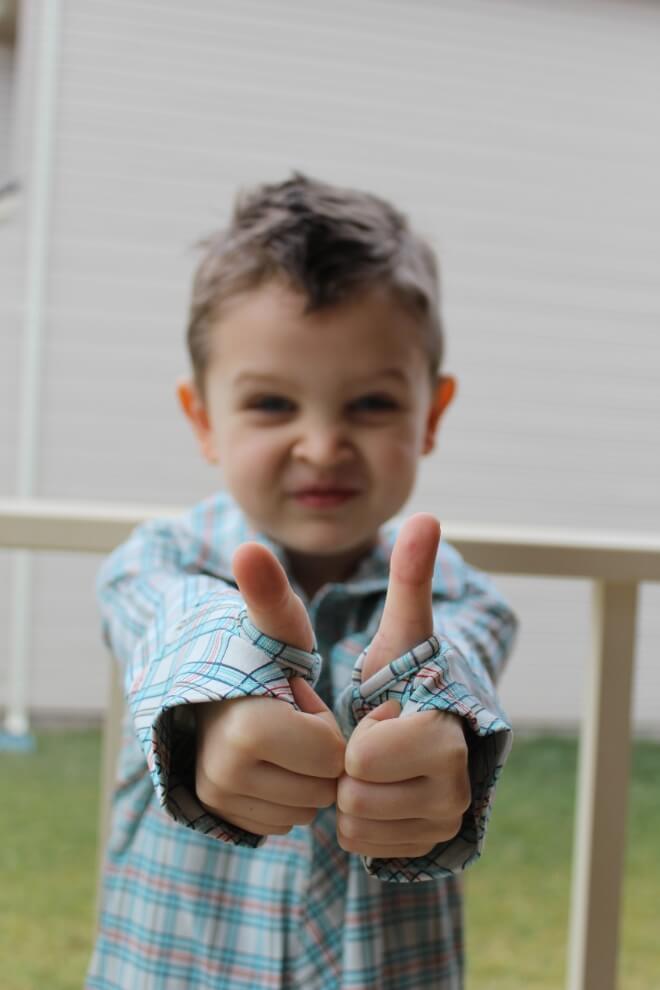 I love the little bean logo on the pieces.


The Excursion pant has the coordinating plaid in the pocket area and zips off into shorts. There is a drawstring waist that makes these pants a good fit for my suddenly tall and skinny boy.


I LOVE that this Historical Tee is a pullover. No buttons, no zipper, no snaps. The fabric has a bit of a stretch so it goes over the head easily without actually opening. No more crunchy, uncomfortable dress shirts!


Peekaboo Beans entire line has all the features you wish your kids clothing had. Twill tape in the hem to prevent it from rolling up in the wash, a-line shirts to fit those cute bellies and my favorite, removable tags. All you do is pull them out and your child can even color the picture on the back. Amazing! I've cut so many tags out only to be left with a scratchy nub that Cooper is constantly complaining about!
Your order comes with a "healthy does of peekaboo beans" too. Something that was immediately eaten and enjoyed.
Vicky is my Peekaboo stylist and she can fit your child with clothes that are easy for you and comfortable for them. There's even opportunity for entrepreneurial Mom's to start their own business as a Peekaboo stylist! Email Vicky, [email protected], for more info and f
ollow her on
Facebook
and
Twitter
to keep up to date on new products and deals.
This Mom and my 4 year old who thinks he's a teenager gives Peekaboo Beans 2 thumbs way up!
The outfit shown was given to me by Peekaboo Beans in exchange for my honest opinion. I was in no other way compensated.