I was so excited when I found out that Panera had brought back their Strawberry Poppyseed & Chicken Salad. As I was eating it last weekend, I though, "I sure would eat more salad if I could eat this one every day". But when I seriously started thinking about it, I totally can.

And now I have no excuse for eating crap.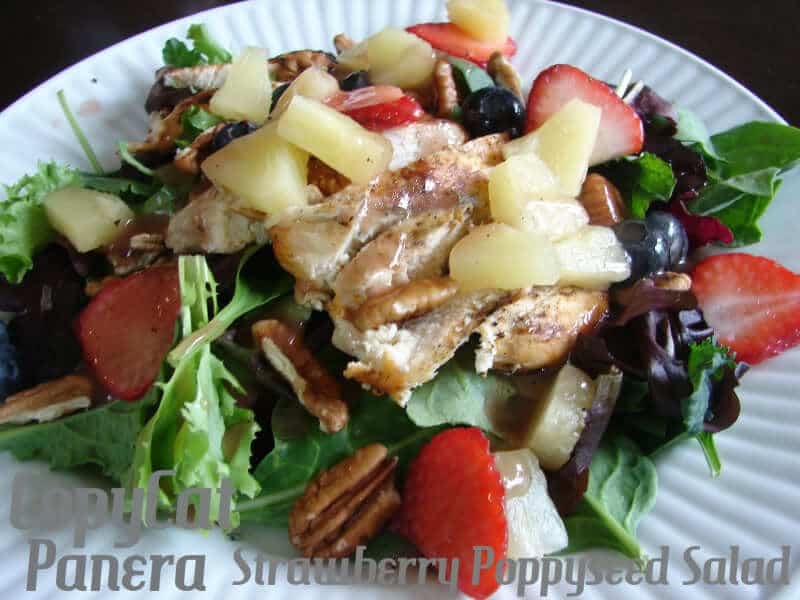 I made this salad like a buffet. People can take as much or as little of any ingredient as they'd like. Another reason, is that you can prep all the toppings in advance and just put it together when you're ready to eat it. No soggy salad.
I have a beloved poppyseed dressing recipe that you'll find below. This pomegranate blueberry vinaigrette from Wegmans makes a fantastic addition to this salad as well.
There is no real recipe for the salad, just add as much of each ingredient as you'd like.
Salad
Romaine lettuce (I used spring mix and spinach above)
Chicken, grilled and sliced into thin strips
Poppyseed Dressing:
Put everything into a dressing shaker or a mason jar and shake well until combined.
Enjoy your healthy eating!