While we were decorating for Christmas, I wanted to make a festive cocktail. We have a pretty stocked bar, but we don't have all those strange things, like peppermint schnapps or chocolate liquor, that were in every recipe I found. So, I decided to make my own recipe. I did, after all, work at Starbucks for a few years. If I could make a Peppermint Mocha, I figured I could make it into a martini!

First thing I did before serving, was dip the glass in simple syrup, then Christmas sprinkles. This is completely optional, but looks so cute!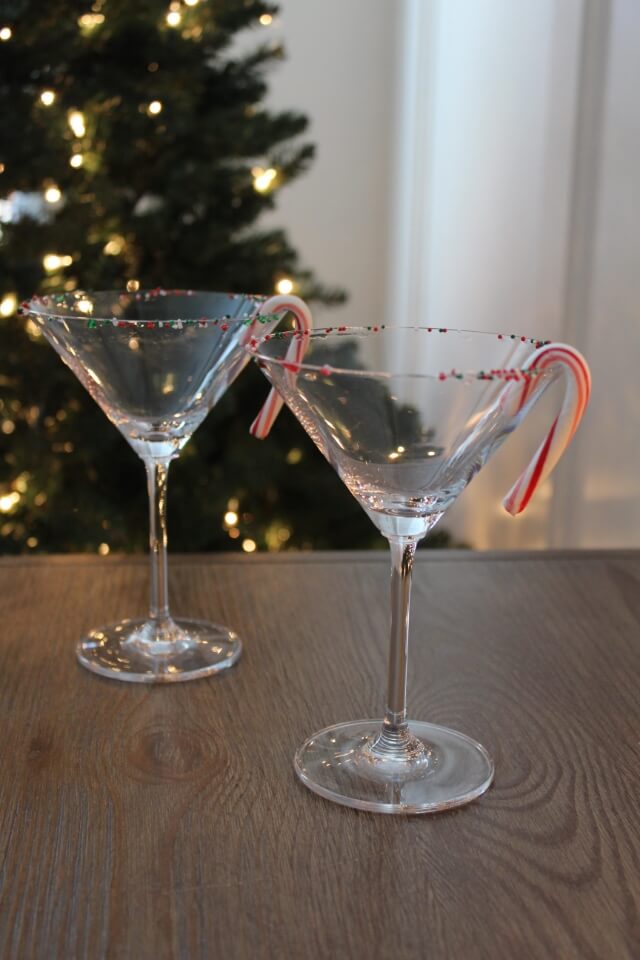 Ingredients: (2 servings)


3 oz vodka
3 oz milk
1.5 oz coffee (I always have leftover in my coffee pot!)
1 Tbsp chocolate syrup
2 tsp simple syrup
1 drop peppermint extract (Literally a tiny drop. It's strong!)


Shake together in a cocktail shaker with ice. Pour into prepared glasses and serve immediately.


Do you have a favorite festive cocktail? I want the recipe!