Thank you, Pigeon Forge, for sponsoring this trip. All opinions are my own. 
The last couple months of our lives have been very busy and we didn't think we were going to fit this trip to Pigeon Forge in. On the drive back home to Charlotte, we all very happily agreed that we were SO glad it worked out. We had an amazing time, filled with lots of fun, relaxation and great quality time together. If you have a chance to get away with your family, I highly recommend taking a deep breath with a view of the Great Smoky Mountains, in Pigeon Forge, Tennessee.

Pigeon Forge Family Travel Guide
Where to Stay
This was our first time to Pigeon Forge and we had no idea what the city was like, much less where to stay. We were thrilled when we pulled into our cabin in Eagles Ridge Resort. It is less than a 10 minute drive from the heart of the city, while tucked up in the mountain and surrounded by trees. There are many homes of different sizes to choose from and ours was a 2 bedroom, 2 bathroom called Absolute Paradise. When we travel, we always prefer a house to give the boys some space to get to bed earlier, as well as being able to make some of our own meals. We ate breakfast and lunch most days at the cabin and we started and ended the days on one of the large decks. The house has a pool table, so many family games were played. I realized I am actually not half bad at pool and even nailed a behind the back shot!
Family Friendly Activities
We couldn't believe just how many things there were to do in Pigeon Forge! There truly is something for everyone. We started the trip off with Rafting in the Smokies. This is about an hour outside of Pigeon Forge, so we stopped on our way there. We took the 2 hour "family float" which was more work than just floating! Our guide made us laugh the whole time and instructed us on exactly how to paddle and steer our boat. There are no phones allowed and that made for really great family and nature time. We decided that we liked it enough that we would all like to go back and do one that is even a bit more challenging. (Beware, you will get WET!)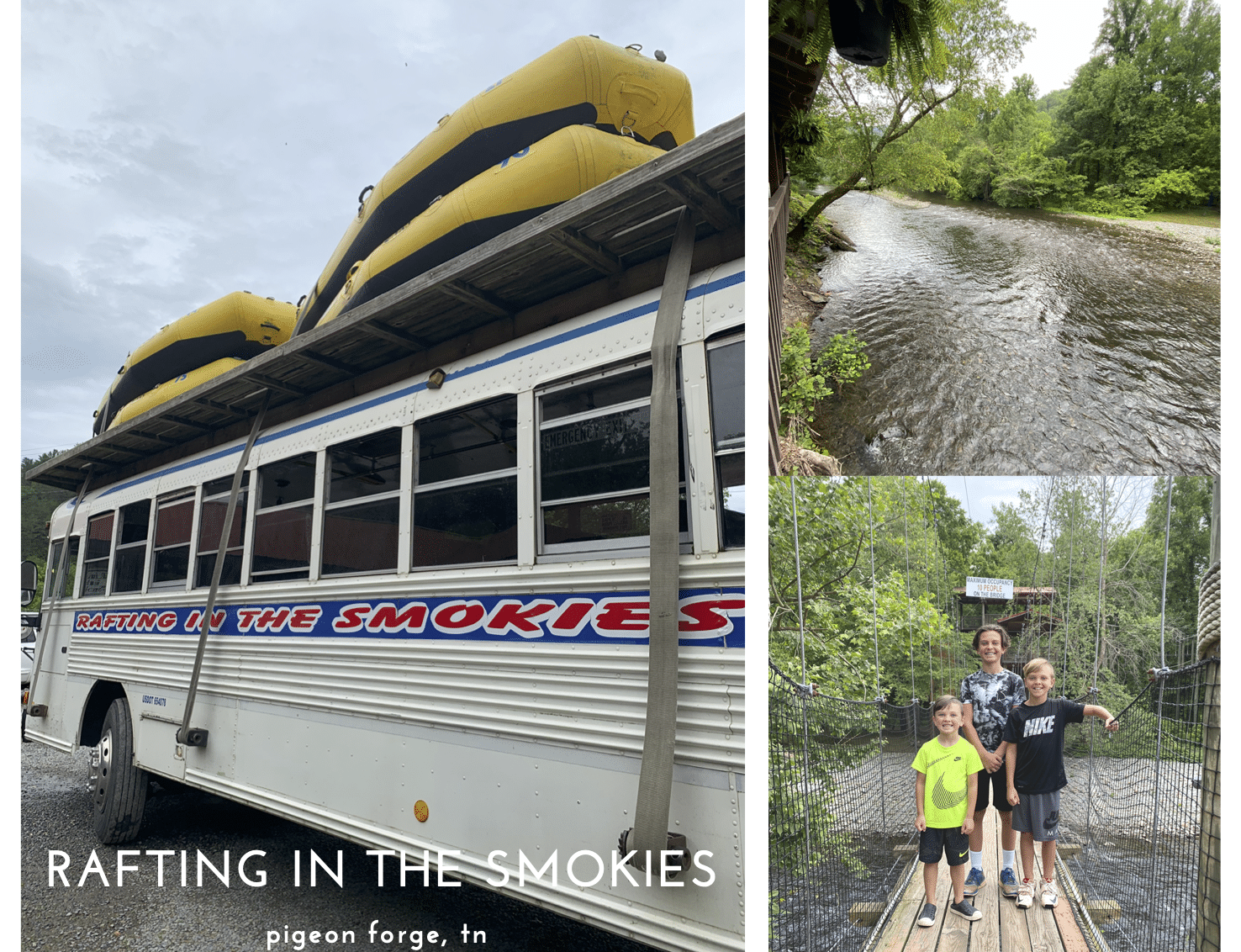 The most common suggestion from followers on Instagram was to ride a mountain coaster. There are several around and we opted for Rocky Top Mountain Coaster. Y'all, that was so fun! The driver controls the speed on this 9 minute ride and the boys all opted for me to go in the back since I would be slower than them! I did ride the brakes just a little, but mostly let it fly as I screamed. The views from the top are so awesome and it was a top activity for everyone.
Paula Deen's Lumberjack Feud was full of outdoor, kid friendly activities. You start on a large ropes course with multiple levels, try your hand at logger sports, climb rock up the climbing towers, and let yourself sling around a zipline roller coaster. I can't say I participated in all the high flying activities, but my boys sure did! You stay geared up for the whole adventure and move from activity to activity at your own pace. It took us about 2 hours to complete and was a blast.
What we all agreed might be the most underrated attraction in Pigeon Forge, was Beyond the Lens. This is an interactive museum of pop culture with so many games, photo ops, an escape room and soon to be virtual flying experience. We were there for quite a while as we played all sorts of sports games and took tons of fun pictures.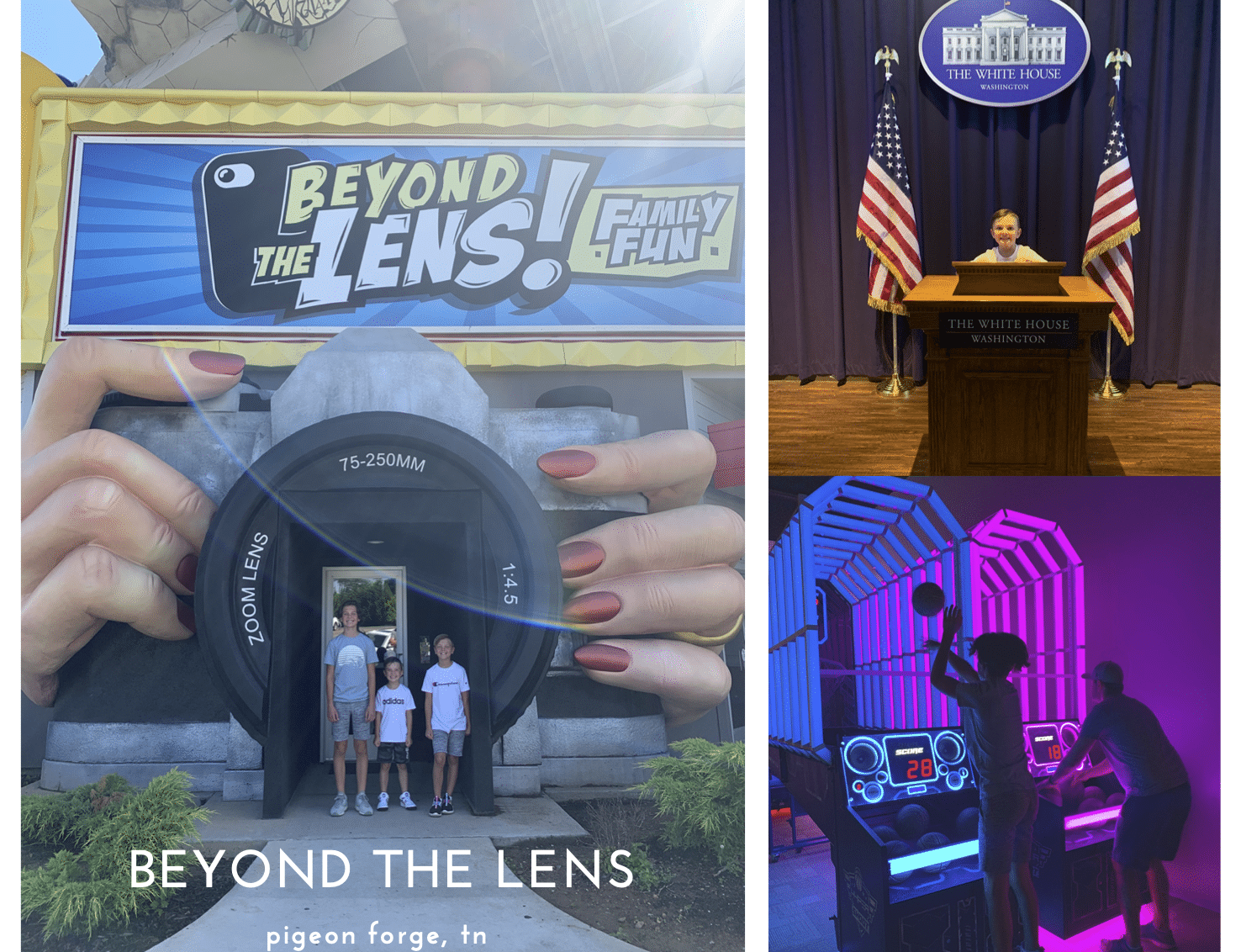 WonderWorks was one that the boys requested and is quite impressive from the outside! This is another interactive museum that focuses on science, with plenty of hands-on learning exhibits. The basement also has laser tag and a ropes course to add to the fun!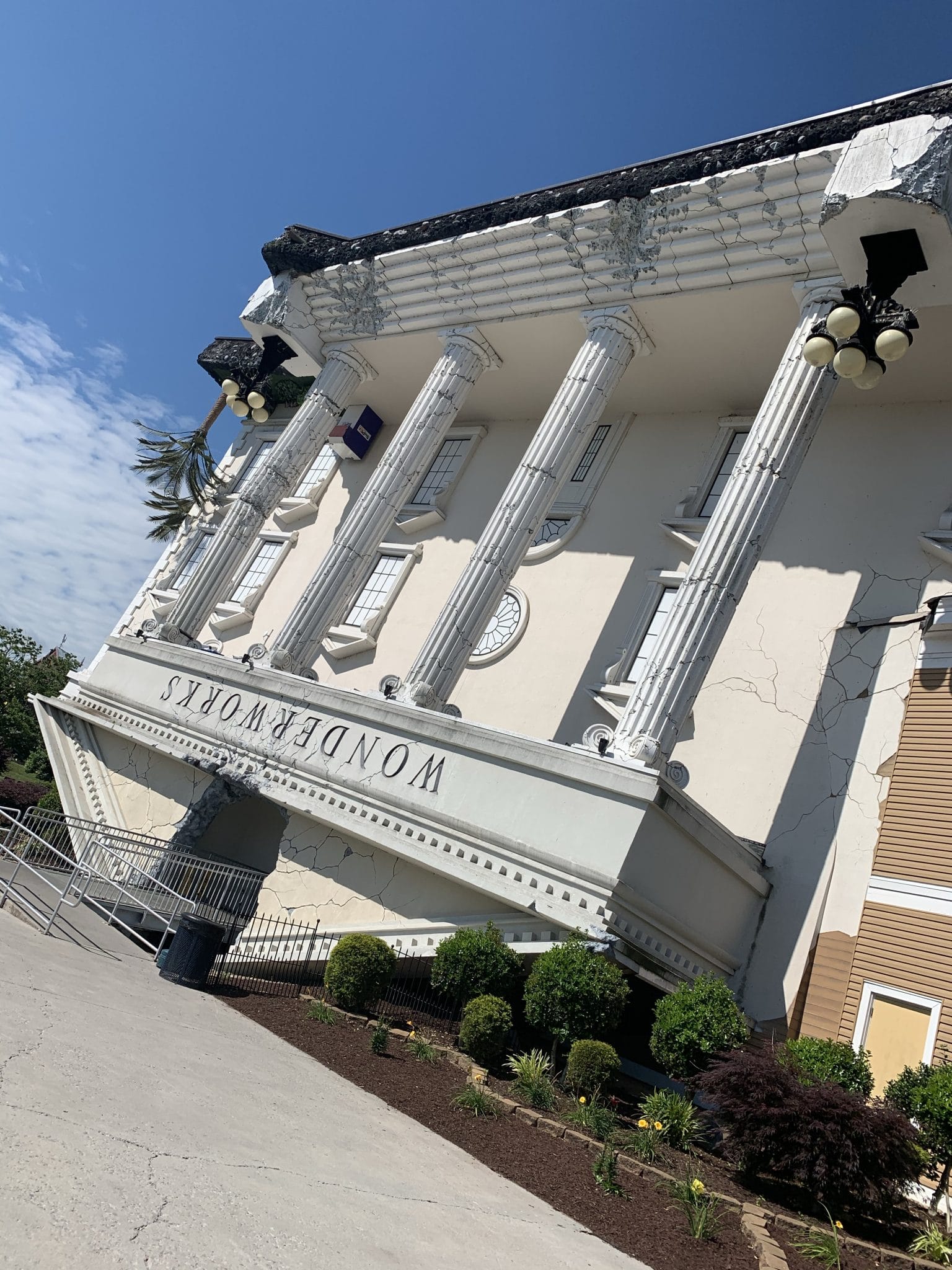 The Island is in the heart of Pigeon Forge and is a destination to eat, shop and play. Here you will find the Great Smoky Mountain Wheel, which brings you 200 feet into the air in glass gondolas. It is one of the tallest attractions in the Southeast and is very impressive. I started to sweat on the first trip up, but once you get to the views, WOW! There is also a ropes course the boys did and plenty of other attractions in this one destination.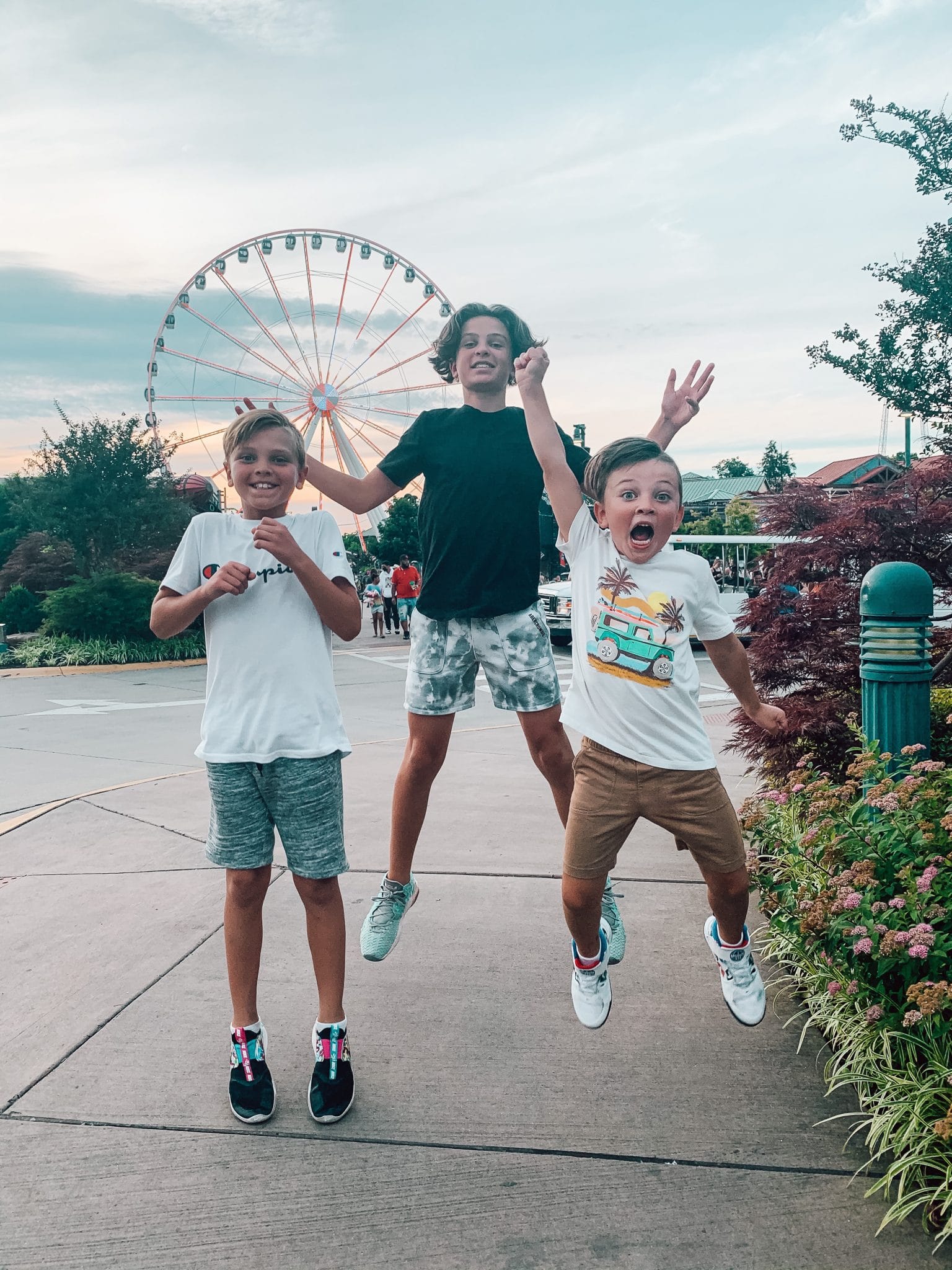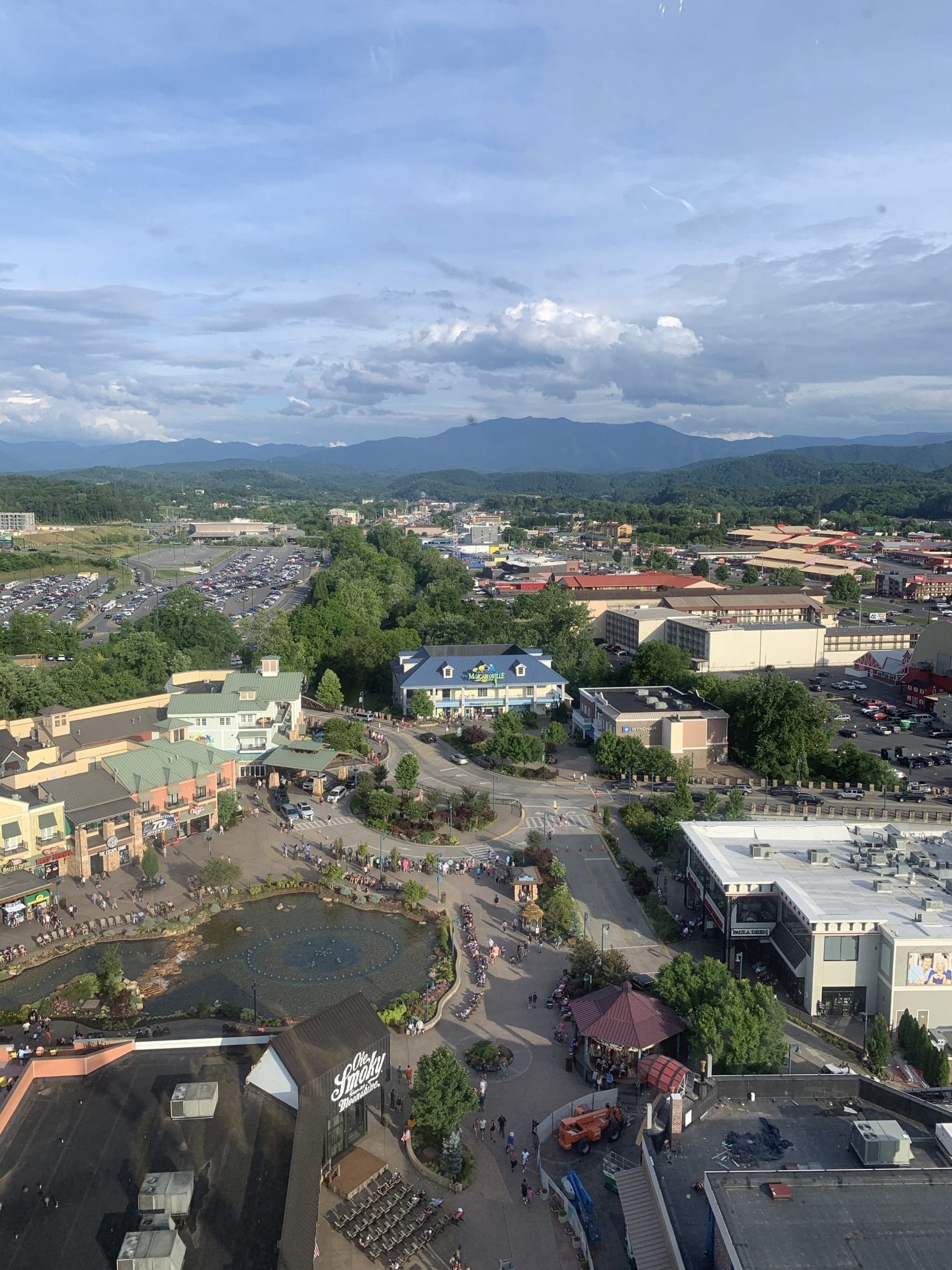 We rounded out this family fun trip with golf cart rides at The Track and a round of mini golf at Crave. Have you ever played mini golf surrounded by giant candy?! Here you can play 19 holes inside or on the rooftop!
Where to Eat
I will start with my favorite and that was Puckett's Grocery. They offer plenty of southern comfort food options and we ate with live music in the background. If you want a local Tennessee spot, this is it!
Sunliner Diner might be new to Pigeon Forge, but it was delicious and clearly popular! The interior is authentic 50s style, with cars converted to booths and servers completely dressing the part.
Back on The Island at Pigeon Forge is the famous Margaritaville. We enjoyed our margaritas and yummy food on the outside deck before exploring the rest of The Island activities. This is an especially great spot for kids as there is always good music playing.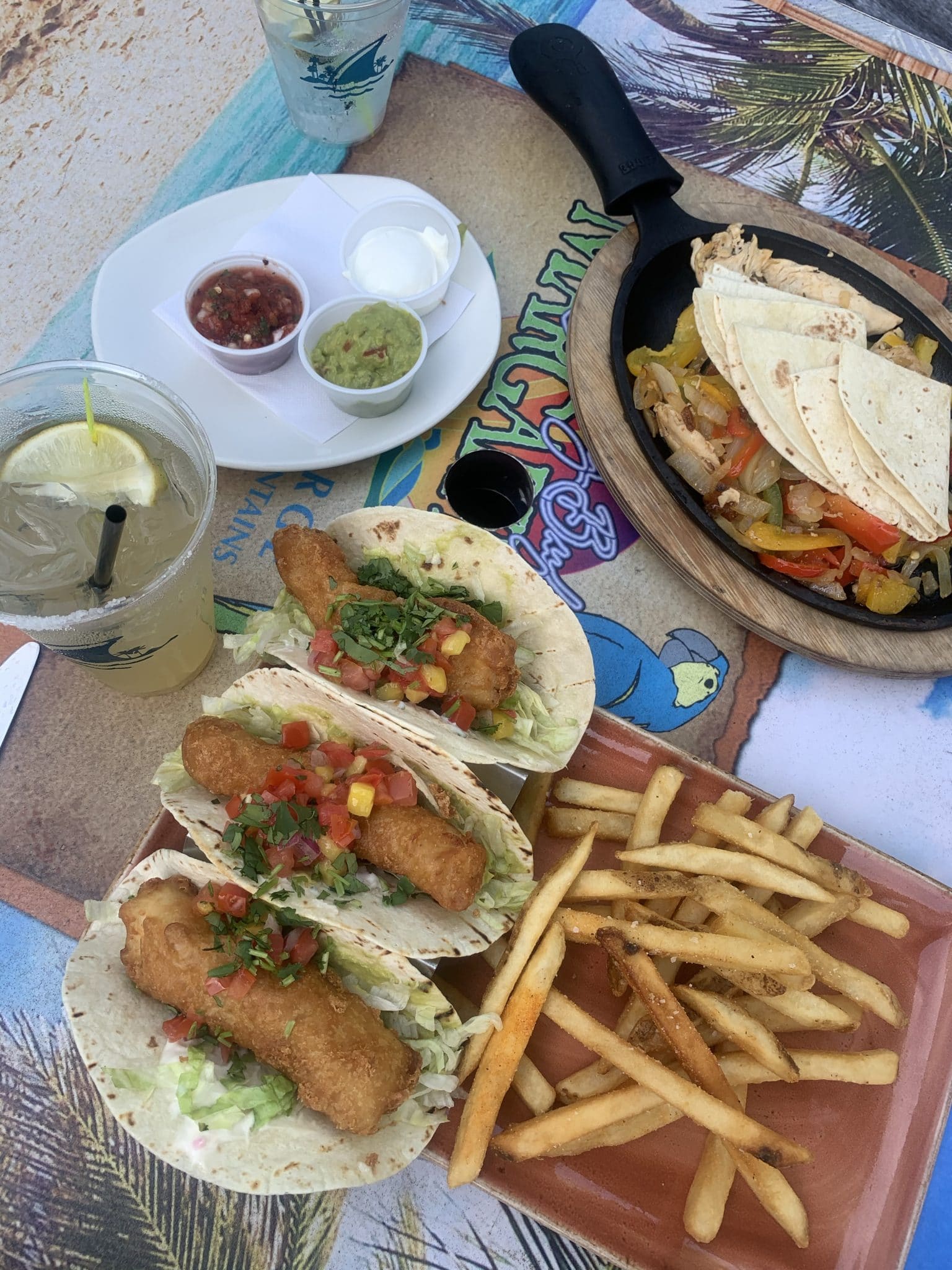 I would say that our trip to Pigeon Forge was the perfect mix of fun and rest. It's one of those trips that you can do in a weekend, or a whole week with how much there is to do. I could have enjoyed the cabin views for much longer, I know!